Average Ratings
---
36 out of 43 people recommended this car.
---
fun to drive
by gage from dallas, TX | May 5, 2015
first im a little biased, I learned to drive sitting on my dads lap in a 62 fiat 500, and I remember how easy it was to steer and drive. Well this car (2013 sport) brings back those memories. Its small, lite, and easy to maneuver and drive, and very efficient, which is one ot the reasons my dad purchased one in the 60's. im averaging 40-42 (80% of my work drive is highway), and cant wait to take it on a 250 mile trip, im thinkn ill get 46. Its simple and efficient, only had it 2 months so cant review on reliability yet, but ill update in a couple months. IF you remember sports cars in the early days (MG, fiat, alfa) then give this little Italian a test drive...you wont be disappointed...:)
Purchased a new car
Uses car for Work
Does recommend this car
---
2013 Fiat 500 POP
by The King of Scream from DeLand , Fl. | April 3, 2015
Came with Sport Button; it firms the suspension, Shift gear pattern is faster and closer together, bumps horse power by 10 hp. My review is short, and it is RIGHT. !! JUST GO BUY ONE ASAP !! Best most fun car out there period with super high gas mileage, blows away a Yasris and most Mini Coopers too.!! I'm sure I'll hear flak about that, but mine has done it. Easily cruises 80 to 85 mph at 3200 rpm. Like I said -- BUY ONE !!
Purchased a new car
Uses car for Just getting around
Does recommend this car
---
straight pipe
by Buffalo Stu from Buffalo, NY | November 22, 2014
what a great car for the money if I was able to I would have liked the Abarth but no big deal made a few changes and added about 8 additional horsepower great on gas the 5-speed manual still a little slow when you start up but the car is great on the high way. So I can deal. If some thing happened to the point that my car was in a big accident and they gave me a check I would still buy this car over any other car on the road. They did have to put some thing in on my front suspicion about 5 months ago but other than that it's been good little car, and it was fully cover on the warranty. You cant beat 44 on the high way in the summer for the money I would give my 2012 4 out of 5 stars their a few bugs to work out but my partner just bought the 2014 bran new bright red and they fixed a few thing that I did not like on my car. Now if I had the 2014 I would give it 4 1/2 stars out of 5 I don't believe that any car on the road today deserves a full 5 stars. Well enjoy my review. Stu from Buffalo NY
Purchased a new car
Uses car for Commuting
Does recommend this car
---
Disappointing
by Was a fiat lover from Phoenix | November 13, 2014
So let me be honest, I do love my 2013 espresso Fiat 500 Sport, however there are MANY downfalls that have made me decide to NEVER buy a fiat again. I love the looks of my car, love the way it drives, but once you've had it for a couple months it is CLEAR how cheap the car is (should be). The silver lining on the steering wheel and around the gear shifter is CHEAP started peeling after 3 months. Stitching on the seats coming out. Backside of the steering wheel can see glue from it being glued together and the pieces don't fit. The armrest broke when I leaned over these at to grab something (and I'm not a heavy person). Lights in the dash went out. It's just an extremely cheap car for what it's sold for. If the interior didn't fall apart I would love it. Also, I bought my car brand new. Had 8 miles on. Have had it about 13 months now. Only 18,000 miles.
Purchased a new car
Uses car for Just getting around
Does not recommend this car
---
Uses a lot of oil
by Dragon from Denver, CO | November 12, 2014
I'm satisfied with the car, but it uses a lot of oil. By a lot, I need to put a quart in about every 3 weeks. The dealer says this is normal for the Turbo. So, be aware. 2013 500 Turbo
Purchased a new car
Uses car for Just getting around
Does not recommend this car
---
Pop, squeak, jiggle
by NIck from Seattle, WA | November 3, 2014
The 500 is beautifully designed and well equipped, gets good gas mileage, parks in a half space, rides and handles very well. It's also slower than old lasagna, develops more squeaks and pops than an old Sinatra album, and has a few service bulletins floating around. Despite its flaws, I'm pretty happy with it.
Purchased a new car
Uses car for Commuting
Does recommend this car
---
these cars depriciate like crazy
by fiat 500t from manchester | August 22, 2014
this is my second review the first review was at 5000 miles and I gave it 5 stars now I got 28000 on it and have had some issues the tire pressure monitoring system has never worked right after about 6000 miles it keeps saying all my tires are low but they are not the other issue was the horrible clunking of the strut during cold weather took it to the dealer 4 times for both problems they are minor problems but annoying ones. These are not cheap cars my turbo cost 22000 a year and a half later its worth 12500 so for that reason I can not recommend this car to anyone even though I do like the car its just fun to drive and with the turbo it makes it funnier. but they lose to much value I give the car 3 stars now because of the depreciation
Purchased a new car
Uses car for Just getting around
Does not recommend this car
---
Fiat 500 Abarth, a Driver's car
by Robert from Raleigh, NC | August 18, 2014
This is about the FIAT Abarth 2013 (5-speed manual). The car has a sports button that I don't understand why as it isn't like the car saves much fuel when not using it, and it shifts a lot better with using it. The fuel consumption is very nice at about 29 to 30 MPG, but that is with mostly city driving. The TomTom Nav system works fine, but takes some getting use to as there is a menu for it, a menu for the Instrument cluster, and a menu using the steering wheel too. The steering wheel having the buttons on the back for track and volume is nice. If you aren't the type of person to take care of wheels (rims), then get it with the 16-inch alloys or the black 17 inch alloys. The white rims are a pain to keep clean having to clean them every 3 days or so. The car performance is nice though, the shifter is a bit long causing some issues until you get use to it when you are shuffling. The exhaust pops and is a bit loud both with and without the windows down. The sunroof having just a mesh screen is a hot ride in the summer. Since the car is technically a two seater with a backseat for emergencies, it isn't that bad if you like sun coming down on you. The clutch in the Abarth is lite, but a bit on the firm side when it comes to feel as you can feel the engagement points really easy. The overall impressions I have about my Abarth is that if you are wanting an Italian car (which only the transmission is actually made in Italy), and you want a comfortable car around town and a car that isn't scared to go around corners in the country with a sporty enthusiasm, then this is the car for you. Oh, and the fact that the ride can be harsh with the 17 inch wheels, is a thing to keep in mind. You'll have a hard time finding winter tires for it too, or at least I do in my area. The 16 inch wheels are better for ride comfort, but the suspension is still harsh for some. 16 inch wheels I think do have winter tires for them, but I can't be certain as I don't have that. People may ask you about the Abarth a lot, or tell you that its "A nice car", so be prepared for A LOT of attention. I enjoy it, but then I do like a car like this which I see as a driver's car.
Purchased a new car
Uses car for Commuting
Does recommend this car
---
Bad cars
by Miller from Delaware | August 14, 2014
I had my fiat for 2 years they are really bad cars they are cute but bad. My car been to the dealership 5 times in one week and my car still messed up now it won't start at all. I would not get another fiat because they do not care about there customers because they saling bad cars
Purchased a new car
Uses car for Work
Does not recommend this car
---
The Italian's have arrived!!
by My Bianca Cattiva 500 Sport from Chicago, IL Lincoln Park | August 1, 2014
I purchased a 2013 Cattiva 500 Sport (manual) just 15 days ago and cannot seem to stop staring at it every time I get out of the car. First thing that comes to mind is the styling, which is very clever for this particular type of car. I was amazed at how it was different from the other basic pop versions to include the specialty versions, i.e. (Gucci, GQ, etc..). The price tag for this car was 15,800.00 not including tax. The car came pretty much front loaded with heated seats, Beats by Dre Sound System, Sun Roof, Sport styling rims and brakes, and to not leave out the stylings which came appropriated for the CATTIVA. I hate to say it, but you are not going to find a car that comes with all of these features for this price. NO WAY. Before purchasing the car I test drove it with my Sicilian friend who happened to fly in when I was looking for a new car. He test drove it and was used to Fiat, however, he wouldn't stop .......Laughing, because the car was so much fun to shift and drive! He stamped his seal of approval on the 500. After that day I went in the next to talk numbers and purchase it. Now, I haven't seen many reviews on this site that offer a real Italian's perspective, but, this guy was really jealous that I had purchased this car and he was in turn driving a Honda Accord, which was bulkier and didn't actually get the great gas mileage that the 500 gets. The 500 sport, I have to say, is not just fuel economic vehicle, it is a fashion statement, an in-style car for not only a big city, but, country area too. Its performance for the price tag exceeds other cars on the market. Most americans think BIG when it comes to cars and in so, purchase the norm. This car is actually what everyone is saying about it, FUN! Its a stylish,fun, and economical. I would say its like the I phone when it first came out, people were leary about purchasing it, then they all caught on eventually. Go for a test drive. I dare you....
Purchased a new car
Uses car for Commuting
Does recommend this car
---
People Who Viewed this Car Also Viewed
Select up to three models to compare with the 2013 FIAT 500.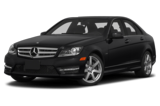 2013 Mercedes-Benz C-Class
Asking Price Range
$19,874–$36,326
Compare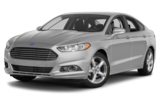 2013 Ford Fusion
Asking Price Range
$12,314–$23,790
Compare
2014 Hyundai Elantra GT
Starting MSRP
$18,750–$18,750
Compare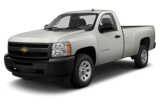 2013 Chevrolet Silverado 1500
Asking Price Range
$21,184–$37,992
Compare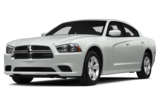 2014 Dodge Charger
Starting MSRP
$26,995–$46,385
Compare
2014 Buick LaCrosse
Starting MSRP
$33,535–$40,285
Compare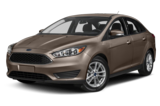 2015 Ford Focus
Starting MSRP
$17,170–$23,670
Compare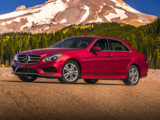 2016 Mercedes-Benz E-Class
Starting MSRP
$52,650–$104,300
Compare
2014 Kia Rio
Starting MSRP
$13,900–$18,090
Compare
Featured Services for this FIAT 500