Average Ratings
---
16 out of 19 people recommended this car.
---
Great car, twice.
by Acura guy from Denver, co | August 28, 2015
I've had my 2014 C-Max energi for 6 months now. I first purchased a 2013 Energi back in Feb 2014. I put 30K trouble free miles on the first one before wrecking it (head on with a SUV at 50mph). Because the first one did so well and basically saved my life, I purchased another on in March 2015. The 2014 gets a little better mileage off the battery. I usually get 24 to 25 miles. the 2013 seem to get 20 to 21. I average 97mpg on my 35 mile commute. I charge both ways so I don't go the the gas station but maybe once a month (about 1300 miles out of a tank). I drive pretty fast but this car does teach you how to get better MPG. I would buy it again!!
Purchased a new car
Uses car for Commuting
Does recommend this car
---
Its a team of sylish computers that powers me.
by RedRide from MIchigan | February 19, 2015
I am blown away by all of the design that went into this car including all of the interrelated software - the seamlessness of Ev mode to gas engine. All of the luxury amenities are really nice: AC plug, usb ports for music on thumb drive, coaching me on how to break better, roomy back seats, settings to prewarm twice a day, even lighting in the interior door handle! Saving me lots of gas money and emissions is the icing AND the cake. Instead of the fully loaded new one, we got a fully loaded 2013 with low mileage and saved over S15,000. Watch for them coming off of lease now that it has been 2 years. Ask your work and larger businesses to provide plug-ins. It is great for me to go 18 miles to work. Plug in. Errands at lunchtime. Plug in. 18 miles home - plug into regular outlet for overnight. Save time by not going to the gas station. But, having about a 500 mile range with gas is so flexible. Love it, its connectivity, its engineering, its size -- its fun.
Purchased a new car
Uses car for Commuting
Does recommend this car
---
This car performed well below zero
by Treehugger from Saint Paul, MN | January 21, 2015
This car performed well, through two weeks of below zero weather in Minnesota. While operating the defroster really draws on the battery, and the total range dropped precipitously around zero, it still is averaging 75+ mpg on mostly around-town driving. (After all, gas cars also get a huge drop in MPG in this weather.)
Purchased a new car
Uses car for Just getting around
Does recommend this car
---
Overall Fantastic Car
by Darthomir from Orange County, Ca | October 1, 2014
Purchased May 2014, last 2013 on dealer lot, fully loaded with fixed panoramic roof, got it below invoice. Previous vehicle was a 2006 Mustang GT, needed a four door with my son on the way and something more economical in terms of MPGs. Pros: -great styling, not too wild or mild. -great handling and comfort. -luxuriously appointed. - EV usage 90+% of the time, previously would see the gas station every 2 weeks, now every 3-4 mos! -getting 23 - 27 pure EV miles on a single charge (dependent on driver & road conditions). -in Hybrid mode observed 53 mpg (high) and 43 (low). -trunk is perfect for 90% of drivers out there, for groceries, strollers, and even an aluminum folding wheelchair (and rear seats won't need to be folded). Cons: -needs HIDs and LEDs. -panoramic roof is fixed (doesn't open). -sportier wheel options like 5-spokes. Bottom line, great vehicle for the price and you won't have to deal with range anxiety like some other pure EVs.
Purchased a new car
Uses car for Transporting family
Does recommend this car
---
2 weeks old and in shop
by what was I thinking!! from long island ny | June 27, 2014
Not even two weeks out of the showroom and it had to get towed!! Driving on highway and all of a sudden car was stalling like when your out of gas, pulled off of highway and glided into the road where it had to be towed. As of today ( 4 days in shop) still not fixed, they do not know what caused the engine to stall and waiting for representatives from Ford to look over entire car. Beyond upset!!!!
Purchased a new car
Uses car for Commuting
Does not recommend this car
---
Excellent Mileage; a few quibbles
by AdopterMentality from Lakewood, CA | June 21, 2014
First Ford for me - that's what the Energi represent to me. The key was the carpool lane access -that's why I wanted to buy the car - not to mention the federal tax credit and state rebate. Wow. Ok - financially it's a winner! Driving it's a blast. Much better, and more luxurious, than the Prius I had from '07 - '11. The Sync/MyFord Mobile features are cool, but can be a bit slow and buggy at times. The Sony sound system is spot on. Comfort and quietness? Can't get much better, seriously. The quibbles: it's been in the shop a total of 13 days over 8 months because of a rattle (antenna; fixed) and squeaks in the doors (molding issues; as yet unresolved). A bit disconcerting; the dealer's not been able to eradicate the numerous squeaks around the doors. Now, when the car's warm and on the freeway? You hear nothing. But the rest of the time? When cold or on "not so stellar" local streets? Squeak city. More annoying than anything else - but I do want it fixed up. However - on balance? The techno stuff is awesome. The performance (torque, braking, handling) pretty darned nice. The only - and i mean only- concern I have is with the wide turning radius. If I had to push? The lack of storage cubbies is a minor. Would I buy it again? Yup. The Energi's a nice car - and it's pretty sharp to drive, and to putt around in. And it's a great highway car, too.
Purchased a new car
Uses car for Just getting around
Does recommend this car
---
Ford C-Max Energi
by Larry from Hillsboro, MO | May 6, 2014
Great interior room, good styling, and great gas mileage. We bought this car to save on gasoline after we drove one owned by a brother-in-law. We drive at least 25 miles per day, most of which takes no fuel. We figured we would get a new car for the price of the fuel saved. So far, we've been right. We love the bluetooth features, the smartness of the car and the comfort. Passengers love the room in the back seat.
Purchased a new car
Uses car for Just getting around
Does recommend this car
---
Fun Car to Drive and see how far you can go
by Long Commuter from Hudson, MA | April 25, 2014
I have not found a bad thing with this car. We drive 42 miles each way and plug it in at home and work, when the weather is 60 to 80 we get 25 miles + on a charge. It is a fun Car and love the room. I could not get into the Prius with out hitting the wheel and headliner. I have been keeping a log and getting 54 to 75 mpg.
Purchased a new car
Uses car for Commuting
Does recommend this car
---
Mileage less than advertised
by Mileage sensitive from San Diego | April 7, 2014
I leased a new '13 Cmax based on cost calculations using the advertised 21 miles in all-electric mode. My car never reads more than 16 when fully charged, and I'm now being told my driving pattern from yesterday is the cause of the shortage. This is either bunk or fraudulent advertising. I'll let you know what I find.
Purchased a new car
Uses car for Commuting
Does not recommend this car
---
Glad I chose this car!
by Maximus Owner from DFW area, TX | February 20, 2014
I bought the C-max Energi in November 2013 after spending more than a year looking at and test driving the C-Max. Since I have a long commute (80 miles RT) I initially thought the Energi wouldn't offer much of an advantage over the regular C-Max. Ford was offering great rebates PLUS 0 % financing for the Energi.I couldn't resist that offer. I am very happy with my purchase. Now that the weather is getting milder, I am getting 63.5 MPG (based on actual fuel ups) with one charge per 80 miles of mostly highway driving. It is a lot of fun to drive in EV mode, very quiet ride and good acceleration. There are lot of useful gauges giving you feedback on fuel economy. If you pay attention to them, you can definitely learn efficient driving habits. The trunk is limited in capacity, but the ability to fold down the back seats if needed makes up for it. Really haven't had to do that yet though. The interior of the car feels very roomy (lots of headroom) and comfortable. The MyFordTouch system (with Navigation) and smartphone syncing are working great. I love the smartphone app that lets you set charging times, cabin temperature and shows a lot of useful information about the car's health, odometer reading and fuel economy. The price is a little high, but the Energi comes with a great SEL package like heated leather seats, heated mirrors, auto-sensing wipers, etc. After three months and 5,500 miles, I am really loving this car.Can't really judge reliability yet, but hope it won't disappoint either!
Purchased a new car
Uses car for Commuting
Does recommend this car
---
People Who Viewed this Car Also Viewed
Select up to three models to compare with the 2013 Ford C-Max Energi.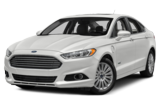 2014 Ford Fusion Energi
Asking Price Range
$15,297–$23,737
Compare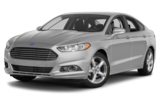 2013 Ford Fusion
Asking Price Range
$10,279–$19,991
Compare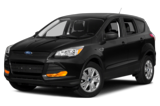 2014 Ford Escape
Asking Price Range
$12,650–$25,558
Compare
2014 Ford Fusion Hybrid
Asking Price Range
$12,808–$23,216
Compare
2013 Ford C-Max Hybrid
Asking Price Range
$9,817–$18,717
Compare
Featured Services for this Ford C-Max Energi