Average Ratings
---
13 out of 16 people recommended this car.
---
Overall Fantastic Car
by Darthomir from Orange County, Ca | October 1, 2014
Purchased May 2014, last 2013 on dealer lot, fully loaded with fixed panoramic roof, got it below invoice. Previous vehicle was a 2006 Mustang GT, needed a four door with my son on the way and something more economical in terms of MPGs. Pros: -great styling, not too wild or mild. -great handling and comfort. -luxuriously appointed. - EV usage 90+% of the time, previously would see the gas station every 2 weeks, now every 3-4 mos! -getting 23 - 27 pure EV miles on a single charge (dependent on driver & road conditions). -in Hybrid mode observed 53 mpg (high) and 43 (low). -trunk is perfect for 90% of drivers out there, for groceries, strollers, and even an aluminum folding wheelchair (and rear seats won't need to be folded). Cons: -needs HIDs and LEDs. -panoramic roof is fixed (doesn't open). -sportier wheel options like 5-spokes. Bottom line, great vehicle for the price and you won't have to deal with range anxiety like some other pure EVs.
Purchased a new car
Uses car for Transporting family
Does recommend this car
---
2 weeks old and in shop
by what was I thinking!! from long island ny | June 27, 2014
Not even two weeks out of the showroom and it had to get towed!! Driving on highway and all of a sudden car was stalling like when your out of gas, pulled off of highway and glided into the road where it had to be towed. As of today ( 4 days in shop) still not fixed, they do not know what caused the engine to stall and waiting for representatives from Ford to look over entire car. Beyond upset!!!!
Purchased a new car
Uses car for Commuting
Does not recommend this car
---
Excellent Mileage; a few quibbles
by AdopterMentality from Lakewood, CA | June 21, 2014
First Ford for me - that's what the Energi represent to me. The key was the carpool lane access -that's why I wanted to buy the car - not to mention the federal tax credit and state rebate. Wow. Ok - financially it's a winner! Driving it's a blast. Much better, and more luxurious, than the Prius I had from '07 - '11. The Sync/MyFord Mobile features are cool, but can be a bit slow and buggy at times. The Sony sound system is spot on. Comfort and quietness? Can't get much better, seriously. The quibbles: it's been in the shop a total of 13 days over 8 months because of a rattle (antenna; fixed) and squeaks in the doors (molding issues; as yet unresolved). A bit disconcerting; the dealer's not been able to eradicate the numerous squeaks around the doors. Now, when the car's warm and on the freeway? You hear nothing. But the rest of the time? When cold or on "not so stellar" local streets? Squeak city. More annoying than anything else - but I do want it fixed up. However - on balance? The techno stuff is awesome. The performance (torque, braking, handling) pretty darned nice. The only - and i mean only- concern I have is with the wide turning radius. If I had to push? The lack of storage cubbies is a minor. Would I buy it again? Yup. The Energi's a nice car - and it's pretty sharp to drive, and to putt around in. And it's a great highway car, too.
Purchased a new car
Uses car for Just getting around
Does recommend this car
---
Ford C-Max Energi
by Larry from Hillsboro, MO | May 6, 2014
Great interior room, good styling, and great gas mileage. We bought this car to save on gasoline after we drove one owned by a brother-in-law. We drive at least 25 miles per day, most of which takes no fuel. We figured we would get a new car for the price of the fuel saved. So far, we've been right. We love the bluetooth features, the smartness of the car and the comfort. Passengers love the room in the back seat.
Purchased a new car
Uses car for Just getting around
Does recommend this car
---
Fun Car to Drive and see how far you can go
by Long Commuter from Hudson, MA | April 25, 2014
I have not found a bad thing with this car. We drive 42 miles each way and plug it in at home and work, when the weather is 60 to 80 we get 25 miles + on a charge. It is a fun Car and love the room. I could not get into the Prius with out hitting the wheel and headliner. I have been keeping a log and getting 54 to 75 mpg.
Purchased a new car
Uses car for Commuting
Does recommend this car
---
Mileage less than advertised
by Mileage sensitive from San Diego | April 7, 2014
I leased a new '13 Cmax based on cost calculations using the advertised 21 miles in all-electric mode. My car never reads more than 16 when fully charged, and I'm now being told my driving pattern from yesterday is the cause of the shortage. This is either bunk or fraudulent advertising. I'll let you know what I find.
Purchased a new car
Uses car for Commuting
Does not recommend this car
---
Glad I chose this car!
by Maximus Owner from DFW area, TX | February 20, 2014
I bought the C-max Energi in November 2013 after spending more than a year looking at and test driving the C-Max. Since I have a long commute (80 miles RT) I initially thought the Energi wouldn't offer much of an advantage over the regular C-Max. Ford was offering great rebates PLUS 0 % financing for the Energi.I couldn't resist that offer. I am very happy with my purchase. Now that the weather is getting milder, I am getting 63.5 MPG (based on actual fuel ups) with one charge per 80 miles of mostly highway driving. It is a lot of fun to drive in EV mode, very quiet ride and good acceleration. There are lot of useful gauges giving you feedback on fuel economy. If you pay attention to them, you can definitely learn efficient driving habits. The trunk is limited in capacity, but the ability to fold down the back seats if needed makes up for it. Really haven't had to do that yet though. The interior of the car feels very roomy (lots of headroom) and comfortable. The MyFordTouch system (with Navigation) and smartphone syncing are working great. I love the smartphone app that lets you set charging times, cabin temperature and shows a lot of useful information about the car's health, odometer reading and fuel economy. The price is a little high, but the Energi comes with a great SEL package like heated leather seats, heated mirrors, auto-sensing wipers, etc. After three months and 5,500 miles, I am really loving this car.Can't really judge reliability yet, but hope it won't disappoint either!
Purchased a new car
Uses car for Commuting
Does recommend this car
---
Quality Issues
by EarlyAdopter from North Carolina | November 21, 2013
Having not bought American for almost 2 decades, we finally took the plunge and bought a Ford. Been driving the car for about a year now and wish we had waited before buying. PROS: 1. Nicely appointed interior (much nicer than the prius), comfortable seats, lots of driver legroom. Although heavy it is responsive and very quiet. 2. We are getting about 70 mpg - but are able to charge it every 40 miles. 3. Updates to the system have improved phone pairing, navigation, and charge/preheat/precool capabilities. 4. You can get 20 miles all electric (as advertised), if you drive <55mph, brake carefully, accelerate slowly, and are in the sweet spot of outside temperatures of between 50 and 80 degrees. CONS: 1. Quality of build - in less than a year, we've had to take it back for multiple recalls (several updates to the my ford touch and to fix their failure to pass roof crash safety standards). Additionally - had to take it back 7 days after delivery for broken rear strut, 1 day after recall when part of roof fell off, and several days ago when the drivers door handle fell off. 2. Mileage - don't expect the 40-44 mpg unless your battery is charged. When in hybrid mode, we get 35 mpg on a good day. 3. Highway driving mileage: while the car will allow you to select "electric later", "electric now" and "automatic" modes - at highway speeds if you select electric later - you will get 35 mpg (or less). If you select auto or electric now - the car will completely deplete the electric battery before going hybrid. Since going 65 mph depletes the battery quickly, you will not get 20 miles out of it. 4. The trunk is small - would not be a great option for 4 people to go on a long trip.
Purchased a new car
Uses car for Commuting
Does not recommend this car
---
Great Performance and Comfort
by City Max from California | November 5, 2013
I've driven my Cmax Energi about 600 miles, and so far I am very impressed with the vehicle. It handles well on the road compared to its peers. The ride is smooth and comfortable rather than sporty. It's no sports car, but it holds on well to the turns and has the torque to push out off the line very quickly if you choose. It is very easy to park in the city, much shorter than many sedans. As far as the battery and fuel efficiency, I charge the battery every few days and have gotten variable range (15-28 miles). Learning to use using downhill regen mode definitely helps. I've driven 600 miles and I'm still on my first tank of gas -- the system is showing that I'm getting 60 mpg. After reading so many mixed reviews of the MyFord Sync system, I was surprised to find that Sync worked well for me. I use the voice control all the time and navigation all the time and find them responsive. I work in technology, so I did familiarize myself with the basic commands and have found it better than most voice control systems I've used. I love the MyFord Mobile app to keep track of my charging. There are certain items that can be improved, but generally it is a very good system. The interior of the SEL is very nice and well thought out. All of my passengers have been impressed with the interior, though one found the backseat a bit too upright. There are a few items that would note: It is not great at U-turns. The turning radius is wide and often requires three point turns for turning around. This wouldn't be an issue outside of the city. The battery placement in the trunk takes a substantial amount of the cargo space, so if you need any cargo space go for the regular hybrid model. The EV plug is on the driver's side, but it should be on the curbside of the car for curbside charging. I have number of suggestions for myford touch, but the one glaring curiosity is that software updates are done via USB. The car has a dial up data transfer for the myford mobile app, so they should enable software updates to be pushed to the system. The more efficient it is to update the system, the more frequently the system can be improved. Overall, the car has surpassed my expectations and I would recommend it to anyone that is in the market for a hybrid (particularly if you find the Prius a bit underpowered). Coming from owning German (BMW and Mercedes) and Japanese cars (Acura) I had some hesitation in giving this car a try. I am very impressed with the C-Max. Kudos to Ford for creating a high quality fuel efficient, comfortable semi-compact passenger car.
Purchased a new car
Uses car for Just getting around
Does recommend this car
---
Love the mileage, miss my trunk space
by GasMiser from Newtown, CT | August 21, 2013
Have had the C-Max Energi and it is now at the dealers getting it's new B-Post (roll bar in the roof), getting the rear lift gate to work properly and getting all the software updates (all "recalls", only one of them Federal). Hoping that when I drive thru Hartford CT the next time that it realizes that I am on Rte 84 and not on the local streets. Run into an issue too where if you leave the auto detect wipers on, they just come on without any rain or someone else hitting their wipers and cleaning their windows. Getting 50.5 and have had it up to 52.5 mpg with the electric. Drive 24 miles to work a day and I normally can get there on almost all energi. Only thing, have no place for my phone in the car other then next to the brake handle. Wish Ford opened up the area under the dash like they did for the Fusion. Hoping that with the software updates that the mileage will increase even more. Had not seen an Energi, just the hybrid before it came in and was a little disappointed with the lack of trunk space (you can fit a couple of suitcases and that's it). But love driving and not spending money on gas. Normally fill up about every two weeks. Dealer is flaky, they want you to come in every 3750 miles for oil change, yet Ford says 10,000. And of course when I just dropped it off with 9250 miles on it, got scolded. But when I tried to make an appointment with dealer 1.5 months ago couldn't accomodate me with a rental and wanted me to wait around 1/2 a day. Basically dealer didn't know the recall information and how long it was going to take. Fortunately I was sitting with the information in hand and have a real job that I need to go to and not wait on my dealer. Today picked up rental and it may be there for 1 1/2 days to get everything done. And they gave me a rental car that on the outside is clean but the interior is filthy. Rental car only has 5400 miles on it, but don't think anyone has dusted it out or vacuumed since it went to rental. So, love the car, but dealer needs to get their service depts act together.
Purchased a new car
Uses car for Commuting
Does recommend this car
---
People Who Viewed this Car Also Viewed
Select up to three models to compare with the 2013 Ford C-Max Energi.
1996 Chevrolet Corvette
Asking Price Range
$4,614–$22,166
Compare
2014 RAM 1500
Starting MSRP
$25,060–$49,880
Compare
2013 Ford Fusion Energi
Starting MSRP
$38,700–$40,100
Compare
2014 GMC Sierra 1500
Starting MSRP
$26,075–$51,765
Compare
2013 Mazda Mazda2
Starting MSRP
$14,720–$16,210
Compare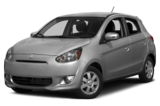 2015 Mitsubishi Mirage
Starting MSRP
$12,995–$14,295
Compare
2014 Infiniti Q50
Starting MSRP
$37,150–$45,450
Compare
2013 Ford Mustang
Starting MSRP
$54,200–$59,200
Compare
2013 Ford C-Max Hybrid
Starting MSRP
$25,200–$28,365
Compare
Featured Services for this Ford C-Max Energi