Average Ratings
---
51 out of 56 people recommended this car.
---
2007 Ford Edge is Both Fun and Practical
by Skipper from Central, IN | December 2, 2015
I am a new owner of a 2007 Ford Edge SEL. I like the comfort of all seating areas and the roomy cabin. The Cargo storage area is large enough. I wish there were a cargo cover panel like some of the smaller cars in the Ford lineup. The panorama roof was a pleasant surprise. It gets 18/26 MPG so far. I have put almost 2000 miles on the vehicle. It is a little slow accelerating to merge into interstate traffic, so you need to plan ahead. Once up to highway speed, it's smooth sailing. I like the visibility with windows and mirrors. The heated side mirrors are nice in the snow country. The back-up beeper is very handy because the second row headrests limit backwards visibility. The rear hatch is really heavy to open, but I might consider replacing the pistons. It holds in place, but I miss the Town and Country's automatic opener. It drives like my husband's Explorer, but has the comfort of a much bigger ride. It is easy to get in and out of, even for our extremely tall sons (6'7"). I like the steering wheel controls for the radio, temp, fan and cruise. The AUX radio jack is nice for Pandora or other MP3 input. It just got a new gas tank courtesy of Ford due to a recall. I am glad for the recall, because it was a very expensive fix. The automatic headlights are wonderful. I like the fog lights too. The dash is not easy to read at dusk. They needed to light it up a little better. During the day it's fine, and after dark it's fine. The courtesy lights inside and outside are very helpful. So far, it's fun to drive and serves our family well. I will consider purchasing a new Edge in a couple of years if this one continues to hold up well.
Purchased a new car
Uses car for Transporting family
Does recommend this car
---
Fair car, poor quality.... beware water pump !
by chargernut69 from Raleigh, NC | September 21, 2015
My wife loves her 2007 Ford Edge (bought used in 2009) -- rides high, lots of leg room, good seats, fairly good acceleration. Likes the styling. However, the mechanical issues and handling are more than lacking --- 1.) brakes have been a constant problem, very touchy when you stop. Makes you head jerk back and forth no matter how hard to try to stop slowly. I have replaced the pads several times, replace the rotors, front calipers, etc. 2.) tires wear rather fast, due to high center-of-gravity of the SUV in general. Always fighting the oversteer, car dodges all over the road on bumpy surfaces. Rides like a lumber-wagon ! 3.) Sept. 2015 - Water pump just went out at 100k miles, which is not bad... but... when I called around to see what is costs to get it replaced --- $2000. Found out that the water pump is INTERNAL to the engine, drive by the timing chain. --- SO you need to take the valve covers off, timing chain cover, etc. This will be the last Ford I buy ! --- Beware that all Ford 3.5L engines have this same problem -- so Ford has it planned so that you are almost forced to trade your car in so you don't have to pay $2000. for a water pump repair ---
Purchased a new car
Uses car for Transporting family
Does not recommend this car
---
GREAT CAR
by phynak from | July 1, 2015
I am the original owner, have almost 100 K on this car and have had no major problems. I just do regular maintenance in the car. I bought new tires in 2013 and just put in a new battery. I always have regular oil changes and all my work is done at the dealership. It may be a little more expensive but my car is well maintained. The only down side is the 2007 is very wide and there are a lot of blind spots. I have never had a problem with the transmission. The car runs like a dream, very smooth.
Purchased a new car
Uses car for N/A
Does recommend this car
---
some things to beware of
by jlackman from Kansas City | March 20, 2015
Initially this was a good car and we liked it a lot. As it aged, however, some maintenance problems surfaced that seemed unreasonable. I had to replace the engine fan TWICE at about $900.00 each time. Then, when it still didn't work right, I had to replace the engine fan wiring assembly at a cost of about $400.00. Then, I took it in for a small leak and was told it was two leaks; the steering rack ($1,400.00 to fix) and the PTO/transfer case ($1,600.00 to fix) so they wanted $3,000 to fix issues on a car with a 5k value. I bought a steering rack on Amazon for $119.00 and had it installed for $200.00. The PTO failures are rampant; google it. I just changed the PTO oil (although Ford says it's maintenance free) several times and the leak through the vent is slowing. I contacted FORD and they won't even talk to me about it anymore. Pathetic.
Purchased a new car
Uses car for Commuting
Does not recommend this car
---
So far- So good!
by Laur from Chicago area, IL | February 24, 2014
Just got this 4 yr old Edge about a month ago. It is absolutely fabulous!! So far we love everything about it, I just hope we don't have trans problems like some of the others are saying. We did purchase the extended warranty so we should be covered - it is an amazing warranty. We used to be Chrysler people but have turned into Ford people in the recent few years.
Purchased a new car
Uses car for Transporting family
Does recommend this car
---
LOVE BOTH OF MY FORD EDGES!!!
by Ford Edge Lover from Park City, UT | February 15, 2014
I bought a lease-end 2007 Ford Edge AWD SEL 3 years ago. I love this car! It's fun to drive and extremely versatile. I can take it fly fishing, skiing, camping or I can shine her back up and attend an evening event. It has been low maintenance and I loved my first one so much that I bought a 2013 Ford Edge AWD Limited to keep in another state. I continue to be a very satisfied Ford customer. I've bought a dozen or so Ford vehicles over the years and the Edge is my favorite. Being a single gal, it is important to have reliable transportation and my Fords have always been reliable and have given me many years of great service. A great value and quality!
Purchased a new car
Uses car for Commuting
Does recommend this car
---
DO NOT BUY..
by Elvira from Vidalia, Ga. | January 17, 2014
Do not buy this car unless you plan on spending thousands of dollars on a transmission. It is pretty much a given you will have transmission problems, everyone I know that has had one has had transmission problems. It started messing up before warranty went out...but they could Not figure out what was wrong with it until after several tows to the shop. By then warranty had expired!! $4.400.00 to repair car! Dangerous, could kill you....when it messes up....you can push on the gas and it will not go...when you shift from drive to another gear the whole car jolts like someone hit it. It will leave you beside the road...many times!!!!
Purchased a new car
Uses car for Just getting around
Does not recommend this car
---
Great Car
by gism from Metro Detroit | January 2, 2014
I bought my 2007 Edge SEL plus AWD new just 4 months after they came out. Now at 123k miles Its been flawless except for a new transmission replaced under the extended warranty at 95,000 miles. To my surprise Ford guarantees the replacment transmission for 3 years and 100k miles. This is the only car I have ever owned with no little issues such as rattles, squeeks and small stuff which can drive you crazy. It still rides smooth and quiet. I love the comfort and space as well. I can get 4 sets of golf clubs behind the 2nd row so my golfing buddies can all go in one car. I plan on buying another one.
Purchased a new car
Uses car for Commuting
Does recommend this car
---
My Love for the 2007 Edge SEL!!
by Finally Got My Ford Edge SEL from Olathe, Ks | June 2, 2013
I have been pricing Ford Edge for almost 2 1/2 years. So, I knew what I wanted! I drove my 1999 Ford Windstar for 13 years and truly loved it. So, I know/hope the Edge will hold its head up high too, don't disappoint me :>)) I will refer others to the Ford Outlet. Thanks Jason for a great car shopping experience! I purchased Suv on 6-1-2013 so my review is fairly young. So, ask me about the Suv in 1 year.
Purchased a new car
Uses car for Just getting around
Does recommend this car
---
Sporty and stylish!!
by MY edge from Bakersfield, CA | November 20, 2012
I Love my edge, its excellent for on the go people like me. Its stylish so I am always looking good on the road. It drives excellent, and is roomie for when I go shopping at those big bulk stores. I simply love my car!!! I get so many compliments on my edge.Good on gas and has just enough power and the size for my needs.
Purchased a new car
Uses car for Just getting around
Does recommend this car
---
People Who Viewed this Car Also Viewed
Select up to three models to compare with the 2007 Ford Edge.
2008 Toyota Avalon
Asking Price Range
$6,812–$15,740
Compare
2011 Chevrolet Camaro
Asking Price Range
$10,761–$28,437
Compare
2012 Chevrolet Tahoe
Asking Price Range
$19,703–$42,015
Compare
2013 Toyota Camry
Asking Price Range
$11,858–$19,586
Compare
2008 Lexus GS 350
Asking Price Range
$10,398–$20,730
Compare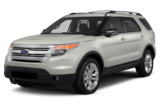 2014 Ford Explorer
Asking Price Range
$20,053–$36,901
Compare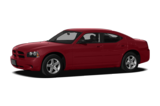 2008 Dodge Charger
Asking Price Range
$2,208–$19,228
Compare
2008 Lexus ES 350
Asking Price Range
$8,257–$17,953
Compare
2015 Lexus IS 250
Starting MSRP
$36,550–$43,690
Compare
Featured Services for this Ford Edge