Average Ratings
---
10 out of 12 people recommended this car.
---
Wonderful car !
by Connie from New York, NY | June 29, 2014
I have a Ford 2006 escape hybrid 4WD, running almost 19000 mileages now....Thanks God, Thanks Ford !
Purchased a new car
Uses car for Commuting
Does recommend this car
---
I love it.
by Sensible SUV from Chicago, IL | August 2, 2011
This vehicle was a real change of pace for me in style, brand, and size... but after 3 months, all I can say is that I have been very very happy with it. Originally I wanted a newer model year, but I'm very happy with this one -- and I'm sure I'll keep it for a few years (and have already started thinking about eventually getting a newer model Escape Hybrid.) It has abundant versatility along with a smooth ride and decent comfort. I get all the "utility" I wanted, plus it still drives beautifully on the highway. I get more than double the city mileage than I did with my previous, smaller SUV, and significantly higher highway mileage too. I wish I would have become a believer years earlier! (The money I could have saved on gas!)
Purchased a new car
Uses car for Just getting around
Does recommend this car
---
Love, Love, Love it!
by KateInTex from North Zulch, Tx | July 7, 2011
I recently aquired (4-5 months ago) both an 06 Ford Escape Hybrid and an 06 Toyota Prius. I find myself using the Escape Hybrid daily, as it meets my needs more effectively. The Cargo space is adequite for hauling 4 square bales of hay, or about 6 bags (50 lbs ea) of horse feed. It comfortably seats 4 adults, or 2 dults and 3 young (age 10 or younger) children. The ground clearence is my biggest RAVE...the Prius is low to the ground and more aerodynamic (as shown by the avg 45-52 mpg I get in it) but the Escape gets an admirable real world 35-40mpg (better than the EPA estimate, and has never bottomed out on me coming out of a parking lot, or on the rough dirt road where I live. After 3 months of daily driving, I have nothing but good things to say about my 06 Escape Hybrid. I can't believe I lived without one for as long as I did, and when the time comes to replace it, Ford has earned my loyalty. In a nuthell- PROS: Fun to drive, well powered, more fuel efficent than a comperable gas only vehicle, versitile, aesthetically pleasing CONS: Didn't buy one sooner.
Purchased a new car
Uses car for Just getting around
Does recommend this car
---
Ford Escape Hybrid- Unreliable regen brakes.
by Buster McPhie from Palouse, WA | August 30, 2010
Four years in to owning this vehicle it has developed a problem with the braking system. At random times the power assist on the braking system fails. This makes most of the braking power go away. Ford wants $4000 to fix a faulty abs module. Poppycock! I have had regular maintenance performed on this vehicle at a Ford shop. I advise against buying this car.
Purchased a new car
Uses car for Commuting
Does not recommend this car
---
102,000 Miles and Still Running Strong as Ever!
by Rob from Dover, DE | July 24, 2010
I've owned my Escape Hybrid for 4 years now and currently have over 102,000 maintenance free miles without so much as a hiccup. I've owned many many cars, trucks and SUV's and i've got to admit being my first hybrid i was kind of skeptacle about all the hype about them, i couldnt of been more wrong though. The Escape not only gets excellent gas mileage, it's been extremely reliable and looks great too. The interior is well built and holds up to the day to day abuse and the exterior has held up equally as well. I was more suprised at how maintenance friendly it has been. Being a hybrid you would think there would be a LOT of up keep and constant checking of hybrid components but there really isn't. There is a small battery filter in the back cargo area that you have to change about 2 times a year (costs about 15-20 depending on where you go), and just keep up with the oil changes and preventative maintenance. Couldn't believe the brake pads held up for 87,000 miles and the rear are still original after 102K! The automatic 4X4 works great in the snow, you don't have to think about when to turn it on or off it automatically engages when one of the tires slips and turns off when you regain traction. The onboard computer tells you when you need to change your oil, if a headlight or tail light buld burns out, has a full system check, and displays your average MPG, Battery Charge Amount, and much more. Overall it's been an great SUV and i plan on keeping it for at least another 100,000 miles. Plenty of room for groceries, bikes, camping gear, or whatever you need. Great for those that want to save money at the pump but don't want to sacrifice features, room, and styling (couldn't see myself in a prius ;-) ). Ford definitely hit a homerun with this one. If you're looking at buying a used one don't get nervous about buying one with high mileage, they use these as the NYC taxi's now and their first fleet of them was turned in last year and none of them had any major repairs after over 300,000 miles (Can check it out on Ford's site) and that's 300K of the hardest miles you could possibly put on a vehicle. 2 Thumbs up Ford!
Purchased a new car
Uses car for Commuting
Does recommend this car
---
I love my 2006 Escape Hybrid
by Hoot from Kentucky | January 13, 2009
I did alot of research before we got our Escape Hybrid. I found so many positive reviews both from owners and others.. I love it. Its winter here so my milage is lower than it will be in the summer. The milage goes down when you use the defrost or defrost/floor settings. It has gotten as 26 mpg city so far. It is comfortable and easy on the eye. We couldnt afford a new one and I am tickled to death with the 06 we found on cars.com. I bought the extended warranty and the dealer knocked some off of the cost on the warranty. I would highly recommend it to anyone that wants a 4WD SUV that is comfy and gets great mpg...
Purchased a new car
Uses car for Commuting
Does recommend this car
---
Good reliable green SUV
by AK49er from Anchorage | December 26, 2008
A enjoyable car to drive in bad weather. Traveled from Mass to Alaska via Texas and Cal during the winter months. Seamless 4x4 transitions. Mileage will suffer with heavy footed or mindless driving styles. I was able to get up 37 mpg avg. with 31 mpg generally. Poor navigation system, small screen, regional cds required, multiple feature shutouts while underway. I like the all electric mode when driving under 30 mph. Lots of room for a small car. Very reliable. Quick warm ups.
Purchased a new car
Uses car for Just getting around
Does recommend this car
---
Great vehicle for the snow / Hybrid is great too!!
by Electric car enthusiast from Seattle, WA | December 23, 2008
I bought the Ford Escape All wheel drive this past spring used. This vehicle has been outstanding since we bought it. It seems to get better with time. The snow has been terrible this winter in the Seattle area. The AWD Escape's performance in the snow has prompted me to write a review on how well it performed. We were able to drive over unplowed roads with no problems. I want to say that again, no problems. The AWD is always on and you never know that it is on except the vehicle performs outstanding. Everyone and I mean everyone was having difficulty in the snow , but we went through the snow and over hills without any slippage. We have the stock Mud/snow tires on it as well if you were wondering. Overall a great value and oh yea the hybrid is great too. The mileage does go down considerably in the winter time, especially if you have short trips. The engine stays on if the temps outside are very cold. We average 34 mpg in the summer, but as low as 24 in the very cold winters. I am very happy that we purchased this vehicle. Looking forward to buying a PHEV in the future and Ford will probably have my business again. Anyone that needs AWD for the cold winters - trust me this vehicle is worth a look!
Purchased a new car
Uses car for Transporting family
Does recommend this car
---
Wow! These things do get great gas mileage....
by EV enthusiast from Washington State | May 18, 2008
I was averaging around 31mpg mostly in town for my 2006 Ford Escape Hybrid 4x4. Taking it out of town and onto the highway creeps the average up to over 34.5mpg. The hybrid version is definitely worth the money. Driving all electric at slow speeds is very cool. I bought it used with 45K miles and it has held up well. It looks like it is still brand new. The quality is great and the ride is smooth. The navigation is a little quirky, but works well and gets you where you want go. I especially like being able to find any kind of restaurant with the touch of a button. There have been posts about the escape hybrid not getting the posted mpg, but I have this vehicle and no matter how you drive it will get 31 mpg or better! All we need now is a plug-in version.I have been very pleased with my purchase and thought I should leave a review about my experience thus far.
Purchased a new car
Uses car for N/A
Does recommend this car
---
Great SUV
by Hybrid Fan from Colorado | March 9, 2008
32 MPG, runs great, comfy on the inside, easy to drive. I have owned several 4x4 and the 2008 Hybrid by far handles better.
Purchased a new car
Uses car for N/A
Does recommend this car
---
People Who Viewed this Car Also Viewed
Select up to three models to compare with the 2006 Ford Escape Hybrid.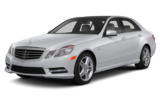 2013 Mercedes-Benz E-Class
Asking Price Range
$18,653–$43,721
Compare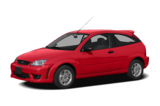 2007 Ford Focus
Asking Price Range
$2,030–$8,450
Compare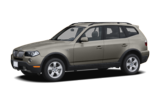 2007 BMW X3
Asking Price Range
$6,419–$15,611
Compare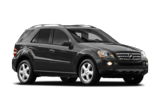 2007 Mercedes-Benz M-Class
Asking Price Range
$6,777–$20,045
Compare
2009 Honda Civic Hybrid
Asking Price Range
$5,122–$11,166
Compare
2013 Hyundai Genesis
Asking Price Range
$14,013–$26,901
Compare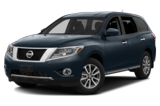 2016 Nissan Pathfinder
Starting MSRP
$29,830–$43,300
Compare
Featured Services for this Ford Escape Hybrid