Vehicle Overview
Now in its second year of production, Ford's Escape Hybrid adds a reshuffled options package and a new available paint color. Other changes are minimal.

The Escape Hybrid is Ford's first entrant into the hybrid segment. The automaker says the SUV yields a 50 percent fuel-usage improvement in city and highway driving. A front-wheel-drive Escape Hybrid can yield an estimated 36 mpg in city driving and travel up to 500 miles on a single tank of gas. The Escape Hybrid also meets Advanced Technology Partial Zero Emissions Vehicle (AT-PZEV) requirements. Ford promises acceleration that rivals V-6-powered models.
Exterior
Except for a rear ventilation window that takes in air and circulates it through the battery system, the Escape Hybrid looks like a regular gas-powered Escape.
Interior
Like other Escapes, the Escape Hybrid seats five occupants. A battery charge/usage gauge sits on the left side of the dashboard. In electric mode, an icon below the zero on the tachometer indicates that no fuel is being used. An optional display screen shows powertrain information and functions as the navigation-system display.

Cloth upholstery is standard, but heated leather seats are optional. Other options include a rear backup sensor, a hybrid energy display and a navigation system. In back, cargo volume equals 27.6 cubic feet, slightly less than the gas-powered model's 29.3 cubic feet. With the rear seats stowed, volume expands to 65.6 cubic feet, also slightly less than the gas-powered model's 66.3 cubic feet.
Under the Hood
Based on the 2.3-liter Duratec four-cylinder, the Escape Hybrid's 133-hp gasoline engine uses the Atkinson-cycle combustion process for greater fuel efficiency. Towing capacity is 1,000 pounds, versus up to 3,500 pounds for a V-6-equipped Escape. Front-wheel drive is standard, while four-wheel drive is optional.

Delivering its power to a continuously variable automatic transmission, the Escape Hybrid can run on its four-cylinder gasoline engine, electric power only (for short distances) or a combination of the two. At stoplights, the gas engine shuts off.

Ford's hybrid system allows the gas engine and electric traction motor to work together. The transmission unit actually contains the electric motor. The battery pack sits below the rear floor and delivers 39 kilowatts of power.

Regenerative braking helps keep the battery charged. Due to increased weight, the Escape Hybrid has revised suspension tuning.
Safety
Four-wheel-disc antilock brakes are standard. Side-impact airbags are optional, as are side curtain airbags that stay inflated longer during a rollover. An electronic stability system, however, is not available.
Driving Impressions
When driving the Escape Hybrid, you're seldom aware that you're in anything other than a conventional Escape. Acceleration is at least as eager as that of a four-cylinder-powered Escape and likely closer to that of the V-6 model. Smooth takeoffs are credited to the easy-operating transmission, but you do feel a slight jerk when the gasoline engine kicks in.

The Hybrid's handling traits differ little from gas-powered Escapes. You can hardly tell it's using electric power steering. Ride comfort in both versions is comparable, ranking as pleasantly smooth on most surfaces. Engine braking for offroad driving is minimal.

The only bothersome noises are some engine blare when it's straining on uphill acceleration. There's also a bit of powertrain whine during acceleration when the windows are open.

The Escape Hybrid still suffers the regular Escape's shortcomings — namely a plastic-laden interior and dull exterior styling. Air conditioning in the hybrid is especially weak.

Even though the hybrid display screen is tiny, it's exceptionally easy to read and the size of informative arrows changes in response to conditions. To explain what is occurring within the powertrain, the display screen does not rely solely on charts and diagrams; Ford includes several explanations in words. The round gauges are easy to see, but the LED odometer figures are more difficult to read and subject to glare.
---
People Who Viewed this Car Also Viewed
Select up to three models to compare with the 2006 Ford Escape Hybrid.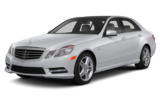 2013 Mercedes-Benz E-Class
Asking Price Range
$18,653–$43,721
Compare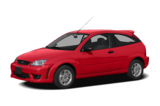 2007 Ford Focus
Asking Price Range
$2,030–$8,450
Compare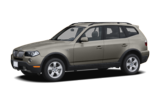 2007 BMW X3
Asking Price Range
$6,419–$15,611
Compare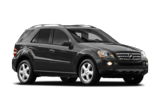 2007 Mercedes-Benz M-Class
Asking Price Range
$6,777–$20,045
Compare
2009 Honda Civic Hybrid
Asking Price Range
$5,122–$11,166
Compare
2013 Hyundai Genesis
Asking Price Range
$14,013–$26,901
Compare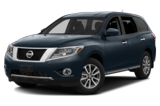 2016 Nissan Pathfinder
Starting MSRP
$29,830–$43,300
Compare
Featured Services for this Ford Escape Hybrid