Average Ratings
---
51 out of 60 people recommended this car.
---
Great car and dealer
by Fordnut from Williamsport, Pa | August 4, 2016
Love this Escape! Purchased this car the very first time we visited Carcara in Bloomburg, Pa. Loved the fact that the price that was on the website was the actual asking price. Also liked that I knew up front what Carcara paid for the car and everything that had been done to it before my wife and I looked at it. We will definitely go back to them when we look for another vehicle!
Purchased a new car
Uses car for Work
Does recommend this car
---
Love my Escape! (Mostly)
by Tan24 from Vancouver Lower Mainland | July 11, 2016
I love the look and drive of my Escape; would purchase another had they not change the style ( all cars/svu's look the same now!) BUT the only thing I hate is the way the seats stain (for the one that said "well it's cloth" NEVER have I had one stain like this, just a water drop turns them black! also exterior black film on side of windows peels ( I see it on a lot of them). but other than that I have had no problems and I hope it lasts for more years to come because I don't want to part with it!
Purchased a new car
Uses car for Commuting
Does recommend this car
---
Has held up like a champ!
by austincorys from PA | February 2, 2016
I love my 2008 Escape. I have the XLT 4WD with the 3.0 V6. It's a great ride and I have no plans on getting rid of it anytime soon. Besides a couple of recalls I have had no issues at all with it. It now has 156000 miles on it and still runs great. The interior has held up well besides the seats are easily stained. The transmission still shifts smoothly, and there are no squeaks or rattles throughout the car. It has never let me down, always starts the first try, and always gets me where I want to go. I wouldn't hesitate to drive this car anywhere. It averages about 23 MPG and uses no oil between changes. The 4WD works awesome and handles the snow and ice well. It is very comfortable and quiet on the highway. My mom has a 2008 Santa Fe with half of the miles and my Escape beats it in comfort and quality. I was considering a new Escape but I don't like the new model at all.
Purchased a new car
Uses car for Commuting
Does recommend this car
---
Has gone the distance
by RBR from North Carolina | January 7, 2016
First off, for those that have written bad reviews, what can be said, things happen. If you have water stains, well guess what, its cloth its going to happen. For other mechanical issues, it can be due to poor care, not getting it in for the tune ups, just rough hard driving, the list goes on. For me personally, I bought my 2008 brand new. Its 2015 and do you know what kind of problems I have 2. 1 the vent blower would not blow expect for on high only, I replaced a 23 dollar part behind the glove box and 10 minutes later my vent worked like a champ. The second was I had to replace the left cv axel. I was able to change that out myself so not much money out of pocket. Other then that, we drive it everyday, sometimes putting on 100 miles a day. Have drove it up and down the east cost more times then I can remember. Have never regretted driving it off the lot at all.
Purchased a new car
Uses car for Transporting family
Does recommend this car
---
sam
by sam from | July 29, 2015
this is the worst car i have ever owned, i have this car since 2008 and 1st month had to change the gearbox at the Ford workshop, then i changed it again 4th year then 6th year i changed it again and now its 2015 and i have to change it again
Purchased a new car
Uses car for N/A
Does not recommend this car
---
Body Integrity Stinks
by Not sold on Escape from St Paul, MN | February 24, 2015
I purchased a 2008 Ford Escape in July 2007 and it has proved to be a fairly reliable vehicle except for the body integrity. The paint on the frame around the window began peeling off within 2 years and by the time the vehicle was 4 years old the paint around the back wheel wells was chipped and beginning to rust. Because I drive the vehicle on Minnesota highways in the winter it is exposed to the salt/chemicals that are used to keep the roads clear. However, I have always maintained the vehicle to the point of being almost excessive according to my husband. I have always washed it faithfully in spite of the cold temperatures that occasionally freeze things up. I am very disappointed with the integrity of the body and for that reason will not purchase a Ford Escape in the future. I owned a 1996 Nissan Maxima prior to the Escape and although I had the Maxima for 12 years, the body integrity was great. Was only showing slight wear when I sold it.
Purchased a new car
Uses car for Commuting
Does not recommend this car
---
Owner
by CYB from | May 10, 2014
Selling Points: The Car in Perfect condition! Just finish Oil / filters change Full Set : GPS, DVD, Back camera, Sensors ,USB connection , SD card, MP4, ETC .Power seats , power windows , power doors, power mirrors, Automatic Light Control !!! DRIVING LIKE NEW!!! (NO WARNING LIGHTS)
Purchased a new car
Uses car for N/A
Does recommend this car
---
Great family car
by FordFan from Bellingham, WA | December 27, 2012
We recently puchased our 2008 Escape and we love it! It's attractive, roomy, and has descent gas mileage. It works great for our car seat and baby gear. It's a good family car, but it still feels sporty and fun.
Purchased a new car
Uses car for Transporting family
Does recommend this car
---
2008 Ford Escape...love it!
by LuvMyEscape from Shelton, WA | December 12, 2012
We have had our Escape for about 2 months now and I absolutely love it. I got the leather seats and the power moon roof and 6 cd changer that I have always wanted but gave up having 4 wheel drive to keep it affordable for me. It drives beautifully and has been averaging 20.4 mpg with about 50/50 city vs hwy driving. The sound is awesome! I dont regret this purchase one bit!
Purchased a new car
Uses car for Just getting around
Does recommend this car
---
Do your research
by AMX-press from SW. Pennsylvania | November 28, 2012
My likes!!! Just traded my 2008 Escape in on a F150 that is need to tow my show car to out of state shows. The Escape was a nice sized vehicle, handled very well, and comfortable to drive. It was an AWD model, and after owning many 4X4's. This little Escape was VERY impressive in handling the snow that we get here in the hills of SW PA. Probably the best I have had yet for the weather. My Did-likes!!! 1st... Here in SW PA, if your not going up, your going down. Nothing flat where we live. My Esape was the 4 cylinder. The lack of power was more than I could handle. Your foot was always to the floor climbing the hills, so my MPG was worse than what the V6 cars where even rated at. So if you are in a hilly area, I would pass on the 4 cylinder model. If your in a flat area, its just fine. 2nd... For a good many model years, 2004-2008, I believe. Ford installed a transmission cooler that was defective and even admitted it, leaving the owner to pay the bill for repair. I faught with Ford for 2 months, and they wouldn't make good for my allmost $700.00 bill, because they said there was no recall. Even with them knowing that 100's of Escapes where returned to Ford with that problem. The fitting going in the cooler from the transmission vibrates loose in a year or two, and snaps off. Trans fluid leaks everywhere. Since Fords bright idea to make the trans cooler and A/C condenser all one unit, they got to evacuate your A/C and recharge it, adding to the cost. The part is also big bucks. So do your research... I would buy another, if I had the oppertunity! Only up to 2012, I think the 2013 are butt ugly. But I would make sure its the V6, and I would check the service records on the vehicle, and if there are any recalls listed for that car...
Purchased a new car
Uses car for Transporting family
Does recommend this car
---
People Who Viewed this Car Also Viewed
Select up to three models to compare with the 2008 Ford Escape.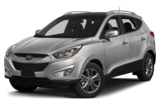 2014 Hyundai Tucson
Asking Price Range
$13,663–$23,315
Compare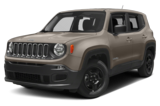 2016 Jeep Renegade
Starting MSRP
$17,995–$26,995
Compare
2016 Hyundai Santa Fe Sport
Starting MSRP
$24,950–$33,000
Compare
2014 Mitsubishi Outlander Sport
Asking Price Range
$11,406–$19,322
Compare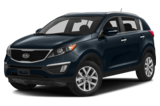 2015 Kia Sportage
Starting MSRP
$21,900–$29,600
Compare
Featured Services for this Ford Escape