Average Ratings
---
37 out of 46 people recommended this car.
---
These were good cars
by Three Escapes from Newfoundland | May 13, 2015
I have owned three Ford Escapes, my current one a 2011 I bought new in March 2011. Mechanically the car has been perfect and a joy to drive, especially in the snow. However, this spring the paint flaked off over the rear wheel arches. When that happened I started noticing the same paint and rust issues on a distressing number on Escapes. If you do some searches on the topic you will see it is apparently a widespread issue. Plus I wash and wax my car regularly, so I was quite annoyed at this bad paint thing. I write this review to warn potential used car buyers to look out for defective paint and rust on these vehicles. Because of the $900 I just spent repairing the paint, I will not be buying another Escape, and another Ford will be lower on my list of new cars.
Purchased a new car
Uses car for Commuting
Does recommend this car
---
My 2011 Ford Escape XLT V6 FWD Auto
by Habitual Ford owner from Olympia, WA | April 5, 2015
We bought this to replace an older Ranger that had outlived it's usefullness. We love it. I immediately replaced the air filter with a K&N and replaced the exhaust cat-back system with a custom system. I now have plenty of power and great mpg (33 hwy, 25 city). I am constantly amazed at the power, especially on the freeway. The only negative I have is, what do you do with the headrests when the rear seats are folded down? Could have been designed better.
Purchased a new car
Uses car for Just getting around
Does recommend this car
---
Too bad they stopped making them
by Mike from Toronto, On | April 3, 2015
We have a 2011 V6 FWD and love it. Power is great and mileage is a pleasant surprise (in winter, better than the 4 cyl Civic it replaced). Lots of room for the size and is a joy to drive. My wife likes the high seating position. It pulls a trailer really well with the V6. Ford went backwards with the new Escape. We had one for a week and it had less power, worse mileage and they dropped some of the best features like the opening glass on the tailgate.
Purchased a new car
Uses car for Transporting family
Does recommend this car
---
Air Conditioner problem too!!
by redsilver2013 from Michigan | January 30, 2015
My 2011 Ford Escape had air conditioner stop working at 70000 miles. Needs $1000 worth of repair that I can't afford. Great having leather seats and no air conditioning :( First for purchase and probably my last simply because Ford knows of this issue but isn't helping customers.
Purchased a new car
Uses car for Commuting
Does not recommend this car
---
no real complaints so far
by chris from se wisconsin | October 18, 2014
About the only negative thing I can say about this little suv is if you are looking to purchase one I would look for one with the 3.0. I have a 2011 XLT 4cyl. It is at times a little under powered. I don't do a lot of hauling so it fits the bill for us. Interior is laid out nicely not as complicated as some other vehicles. Good fuel economy and lots of room for what it is. I have owned fords since I have been driving and have had pretty good luck with them so far. Even decided to keep the 03 Taurus with 204,000 miles instead of trading it in.
Purchased a new car
Uses car for Commuting
Does recommend this car
---
Traded my old 2002 for a newer 2011..
by Love Fords from Ft Worth, TX | September 13, 2014
I have driven a Ford Escape XLT for a very long time. I had a 2002 for almost 10 years. I put many miles on it, and loved it. I liked it so much that after searching around for a newer Compact SUV...I went right back to the Escape. I am very pleased with this vehicle. I would recommend it to anyone looking for something with great mileage and fun to drive...I am one Happy Camper.. and found it using Cars.com
Purchased a new car
Uses car for Just getting around
Does recommend this car
---
Great new used car
by Old Explorer lover from Central WI | August 22, 2014
After driving my 1998 Explorer for 16 years (1/4 of my life) I am happy to be in the old style of Escape and like the better gas mileage and the smaller size compared to new Explorers. Very pleased!
Purchased a new car
Uses car for Commuting
Does recommend this car
---
i love my 2011 ford escape!
by fordlover from Indiana | August 14, 2014
i recently just bought a 2011 ford escape limited v6. and man is it awesome! i use to drive a 2002 ford explorer and it was on its last life, so i traded it in at my local Jordan Ford dealer. i just love this truck, its roomy and great on gas. i get an average of 22 mpg in the city and 28 on the highway, which i love! i have had zero issues with it. it drives awesome, it handles great, and we will see this winter how awesome it is in the snow! i would defiantly recommend this to someone who needs the room of the SUV but the gas mileage of a car etc. Ford gave me an awesome deal with a full warranty and we added bumper to bumper which you can not go wrong with. Pay $100 to fix it, no matter what the problem is or cost! very happy.
Purchased a new car
Uses car for Commuting
Does recommend this car
---
My experience
by Brianna from | June 4, 2014
Since having this car I am comfortable driving and know its reliable. It has all the things I need and its not to fancy to distract me. A big shout out to Kasey Spence for helping me find the best vehicle I have ever driven. He made sure it had the things I needed and fit my price range!
Purchased a new car
Uses car for N/A
Does recommend this car
---
Fantastic Escape
by Kerwin Maude from Western Canada | April 11, 2014
What can I say, this vehicle does exactly what it says, "escape". We've had a Ford Escape before and enjoyed it as with the Bronco II, long ago. The older styling of the Ford Escape 2011, in my view, is nicer than the new models that changed its exterior cosmetics. We've never had an once of trouble with the Ford Escape and it is sturdy, reliable, built for comfort and does it all in any terrain whether it is the concrete jungles of the city or the logging roads where you want to go to escape the madness of the cold concrete city lifestyle. The cargo space is great whether you put ball hockey equipment in it or fishing gear but the gas consumption could be a little better but it still meets my "needs, values and wants" far better than a substandard domestic competitor, Jeep. The dealership was great and even other franchises where we do our servicing have good attitudes, respect and customer service than the other car manufacturer I mentioned herein. Who wouldn't want to "escape" on a trip, weekend excursion or the stresses of bad vehicles? I have no qualms in buying another Ford Escape down the road as it deserves its accolades despite all vehicles on the market are overpriced in an industry consumed with hefty profits instead of more consumer breaks to lower costs.
Purchased a new car
Uses car for Transporting family
Does recommend this car
---
People Who Viewed this Car Also Viewed
Select up to three models to compare with the 2011 Ford Escape.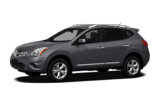 2011 Nissan Rogue
Asking Price Range
$12,042–$21,238
Compare
2013 Toyota RAV4
Asking Price Range
$18,060–$28,552
Compare
2014 Mitsubishi Outlander Sport
Starting MSRP
$19,470–$23,995
Compare
2014 BMW 335
Starting MSRP
$43,400–$45,400
Compare
2012 Honda CR-V
Asking Price Range
$17,505–$26,549
Compare
2012 Hyundai Accent
Asking Price Range
$8,799–$14,655
Compare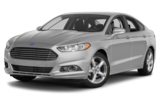 2015 Ford Fusion
Starting MSRP
$22,500–$32,780
Compare
Featured Services for this Ford Escape