Average Ratings
---
13 out of 15 people recommended this car.
---
Loved for 170,500 miles
by Tom from Houston Texas | September 6, 2016
This little truck had 30,00 miles on it when I bought it a year old. If you press the O/D button while shifting into drive...DON'T DO THAT. one guy before me said that it couldn't be avoided but hat is not true at all. And yeah, the seat belt on the driver side doesn't always retract very strong but just DEAL with it! ..EVERYTHING else that his truck is makes up for it. Great visibility, fantastic mileage i hauled whoever and whatever i ever wanted. i kept up with the maintenance. It towed my 3,000lb Ski Supreme and never had a problem up and down the ramp. It bounced and bobbled a bit because of the short wheelbase but I also had air shocks and it had a little jacked up look when not towing. The ABS bed liner was bullet proof and the power socket in the back of the bed came in handy many times. I used the bed extender at times or removed it when it got in the way. I loved the way it drove and the way it looked in my driveway. We had the torch red or..THE OTHER Burgundy red and it was straight as an arrow. And at 2000, 500 miles it still looked like it only had 50,00. I traded it for good value and bought something bigger but it more than served me well. I drove mostly highway and got better than 20 MPG. my best score was 27.7 from Dallas to Houston. Over the ten years I owned it, I replaced the Cruise control buttons, the compass on the overhead upper and lower ball joints, the timing belt and the thermostat housing,fuel pump and. there was one issue with the heater door but it wasn't expensive. i really hated to trade it but we just outgrew it. When I went back to the dealership to clean it out and turn in my title I was honestly quite sad. Just like saying goodbye to an old friend. I would recommend this vehicle to anyone. I just loved it..
Purchased a new car
Uses car for Just getting around
Does recommend this car
---
Love it!
by Vball Coach from Richmond, VA | April 1, 2014
I love my Sport Trac! Its the perfect mix between an SUV and a Truck. There is a ton of room in the back seats, me and a couple friends went on a golf trip and I was able to carry the four of us, each with a golf bag and another bag each. It is comfortable to drive and I've never had any issues with it! I'm coming up on 100,000 miles, and I easily see it making it to 200,000!
Purchased a new car
Uses car for Commuting
Does recommend this car
---
horrible gas mileage
by killer at the pump from Ontario Oregon | January 10, 2014
have had this 2004 for a month now killing me at the pump, gets only 9 mpg in the city so far.. I know its 10 years old but only 73000 miles in it...so far it seems to be what we want in a vehicle other than the POOR gas mileage...
Purchased a new car
Uses car for Just getting around
Does not recommend this car
---
Poor Charlie
by Trac from Pasadena Texas | November 22, 2013
It's not so much the car wasn't nice, the quality was poor. We purchased the truck and a week later it broke.
Purchased a new car
Uses car for Just getting around
Does recommend this car
---
Good vehicle
by SSGT J. from South dakota | October 31, 2013
Spent 1800.00 dollars in first 30 days! And dealership wasn't honest with me. That's what I get for trusting them, when they say take as is NO WARRANTY!!! New ball joints upper and lower,new windshield,new muffler system,new battery,wipers! And the only thing I am upset about the ball joints -1000.00! Just for that! Including labor costs! There should a law automatic costs covered 50-50. Thanks!
Purchased a new car
Uses car for Just getting around
Does recommend this car
---
2004 Explorer sport trac
by JoeyD from Windsor Locks, CT | April 17, 2013
Bought the truck with 76K miles on it. I absolutely loved my truck. It was comfortable, smooth and handled well. HOWEVER... MPG was horrible, and the same day i hit 100k miles on this truck...is the same day my tranny blew. As if it was rigged. I know that it was not rigged, but that is what it felt like. I was so dissapointed with the brand at that point and lost my faith and trust with it. Because of this experience i will never buy a ford again. Its a shame because i really loved my truck and wanted to keep it for much longer than i did :(
Purchased a new car
Uses car for Just getting around
Does not recommend this car
---
Very much pleased
by FBS from Cinti, Ohio | April 1, 2013
Found the vehicle to be everything that was mentioned and more. Very good condition and very good on gas mileage.
Purchased a new car
Uses car for Just getting around
Does recommend this car
---
Best vehicle I've owned.
by Fordman from Dickson, Tn | July 24, 2012
Find everything excellent on this vehicle. Love it. Seating is very comfortable,rear view mirror is great, cruise control very good and over all handling is outstanding.
Purchased a new car
Uses car for Just getting around
Does recommend this car
---
sporty / functional
by roman from boston ma | December 26, 2011
i am on my 2nd sport trac and if i sell this one in the future i will definately get another practical 4 full doors and a pickup to carry things not to mention 4 wheel drive you can carry people and items all in one i have found ford trucks to be very reliable
Purchased a new car
Uses car for Just getting around
Does recommend this car
---
04 SPORT TRAC HONEST REVIEW BY OWNER WITH 130K
by OWNER'S HONEST EVALUATION OF HIS SPORTSTRAC from Suburb Baltimore | November 8, 2011
THINGS I LIKE ABOUT MY 2004 SPORTRAC: 1. EXTERIOR LOOKS - New it looked sharp and it is still a sharp looking truck at eight years old and almost 130 miles. 2. REAR SEAT - Decent space for two adults and one child in the back seat 3. SMALL BUT USEFUL TRUCK BED: I could have easily used another foot of truck bed and the chrome extended fold out frame is something I took off, as it was more problem than solution, but still, 90 percent of the time the bed size, five feet, is acceptable and it beats having to use the back seat, trunk, or roof of a car. 4. TWO-FOUR-FOUR LOW WHEEL DRIVE TRAIN: I use the 4 wheel drive when it rains or with snow and ice and take advantage of the 19/22 mpg with the two wheel drive the rest of the time. 5. THE 4.O SIX CYLINDER ENGINE IS STRONG THROUGHOUT THE TORQUE RANGE. My previous vehicle was a Toyota Tacoma, also with a 4.0. This Sporttrac engine and the vehicle overall is much better, much more capable, much more comfortable, and an overall, much better value than the Toyota Tacoma. For a lot more truck I gave up one mile to the gallon. I change the oil every three or four thousand miles and do scheduled upkeep but I have had no real out of the ordinary mechanical problems with the drive train; knock on wood. WHAT I DISLIKE ABOUT THIS SPORTTRAC: I. There are several minor but annoying design weaknesses that i could never understand were sent to mass production without fixing. A. DRIVER'S SIDE SEAT BELT: Never pulls all the way back to the unused position, consequently, many times the belt is caught in the door upon closing when getting out. Soon after I first purchased the vehicle, I paid to get it replaced. Since it was not considered broken, I had to pay. The new one work a little better but not much. It is a real design failing that should have been fixed before mass production B. The 04 model transmission shift gear on the steering wheel column is not recessed enough and much of the time when you shift into Drive from Park your hand tough the Overdrive button on the end of the shifter and you have to push it again. The dealership said that in 05 they had planned to fix it but they did nothing to fix/refit the 04's problem. C. The radio/clock defaults to the frequency every 30 seconds and whenever any of its buttons are touched. I would rather it defaulted to the time or that the vehicle was provided with a separate clock. Its is minor but annoying. 3. At 55, I have owned 15 vehicles in my life, at least nine new, and these included several Japanese models. The parts cost on this vehicle for the back corner window, $1k, for a replacement console $600, for mechanical parts in general are the most expensive of any vehicle I have owned. This is most noticeable for non-mechanical parts. SUMMARY Another foot of truck bed and fixing three or four minor and inexpensive design problems and I would probably keep the vehicle as the family's old truck for the next ten or twenty years. Due to its looks and its strong engine, this vehicle narrowly will miss the status of classic in a couple of decades because of the problems above. I hope this helps.
Purchased a new car
Uses car for Just getting around
Does recommend this car
---
People Who Viewed this Car Also Viewed
Select up to three models to compare with the 2004 Ford Explorer Sport Trac.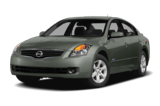 2007 Nissan Altima Hybrid
Asking Price Range
$3,892–$8,612
Compare
2010 Chrysler Town & Country
Asking Price Range
$6,149–$16,765
Compare
2009 Hyundai Elantra
Asking Price Range
$4,126–$10,014
Compare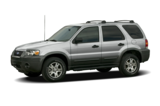 2005 Ford Escape Hybrid
Asking Price Range
$1,663–$9,823
Compare
2005 Lincoln LS
Asking Price Range
$1,816–$9,840
Compare
Featured Services for this Ford Explorer Sport Trac