Average Ratings
---
41 out of 56 people recommended this car.
---
Overall we're quite impressed
by Driver from Northern Michigan | November 8, 2014
I'm picky about what I drive, and I never thought I'd enjoy driving a vehicle like this. It actually handles extremely well for a SUV. Turn-in is quick and it corners very flat, there is almost no body roll. It's very maneuverable in parking lots and the all electric steering is quite light, but still gives good feedback. The fit and finish of the interior is excellent, the backup sensor and camera system are integrated very nicely with a great view and good warnings, the keyless entry system with remote start is very well executed (even though these things never have enough range, no matter who makes them), e.g. it auto unlocks when I have the key in my pocket. This car has so many bells and whistles, things I never expected to be there. Adaptive cruise control automatically slows when you approach a car in front of you, and you can adjust the gap to your comfort level, rain sensing wipers, etc. It does just about everything that I would expect in a high end european SUV. The collision warning system is kind of useless though, I think, I mean the only time I've noticed it is if a car is turning in front of me and I dont slow down (because I know its going to clear out) and the alarm goes off... otherwise there are a lot of other good features on this vehicle. The navigation is well done, even shows you speed limits for the road you are on. Oh, and I like that you can pair more than one phone over bluetooth... it lets you set priority too so for example, since this is primarily the wife's car I can be sure her phone pairs before mine if we are both in the car. The power rear lift gate is well thought out too, to the point you can set how high it opens (which in my case is great because I dont want it to go too high or it hits the top of our garage door). The touch-based radio screen can be a bit annoying sometimes. Its not terrible, but just different. I will say that I wish the climate controls below the touchscreen were traditional buttons. I keep brushing them accidentally when turning the volume knob and triggering them unintentionally. Another thing to get used to. I can't comment too much on reliability since we've only had it a few months and are only at about 45k miles, but I will point out that the 2011 is a new-release year and there are bound to be little gremlins or bugs to be worked out. The noisy A-pillers due to bad mounting clips are a good example, and so is the "shift to park" problems that are caused by a faulty switch in the shifter that can be resolved by simply tapping the trigger on the shifter if/when it rarely does happen. Honestly guys, these are very minor issues and nothing to really gripe about. If motors start blowing up at 100k miles or so, or driveshafts start making noises, then we should start complaining and urge people to "run away". We have been very very happy with our explorer limited. This is a really nice vehicle, very well done in my opinion.
Purchased a new car
Uses car for Transporting family
Does recommend this car
---
Pretty on the surface
by 2011 Explorer owner from Oklahoma CIty , OK | June 5, 2014
Loved our 2011 explorer until it hit 40K. Seems like the thing is slowly falling apart. We have had pillar issues making wind noise, strange engine noises, and I had to change the battery today, and now 3 warning lights have appeared, check brakes, advance trac system not working, and traction off??? All apparently must be reset by the dealer. The thing has more electronics on it than the space shuttle, and they have plenty of gremlins in them as well radio goes blank, navigation card failure, and just other glitches. We now have 52K and I didn't think I needed an extended warranty on a fine American car, but I guess I was wrong. Selling this thing and buying a Toyota. I will miss the comfortable seats and the way it looks, but its time to move on to something that isn't going to fall apart.
Purchased a new car
Uses car for Transporting family
Does not recommend this car
---
Don't Be Fooled By A Pretty Face
by No Ford Fan from Bakersfield, CA | May 22, 2014
I have to admit, I bought this SUV because I fell in love with its looks and interior comfort. I still love the way it looks, like the way it drives, and it's an extremely comfortable car for our family. But reliability is key to me and this car simply isn't reliable. From the first month the brakes have squeaked LOUDLY, the SYNC system has had several issues, the power steering completely died (glad I was in a parking lot for that one), oil started blowing into the air filter because a valve was apparently re-designed and put in the wrong place, a "Shift to Park" warning light frequently appears after I've parked the car (the car still thinks it's "on), and the car goes "boom" when I accelerate quickly from either coasting or up a hill. I paid a lot of money for a new SUV that would guarantee me several trouble-free years. I owned a Jeep Grand Cherokee so I know what a trouble-plagued car is like and I've also owned Toyotas and a Lexus which only required regular service. Next time, I'm going foreign. Fool me once.....
Purchased a new car
Uses car for Transporting family
Does not recommend this car
---
Teen grandchildren wants to drive all the time
by Styling Grandmom from Laurel DE | May 1, 2014
This car has everything your would want in a vehicle. All the bells and whistles anyone would want . All the grandchildren's friends are always commenting on grandmom's explorer. Great space for vacation luggage or just local shopping. Has plenty of get up and go if you need a quick take off. Great fuel mielage local and long distance travel. I would definitely recommend this vehicle to all . 2011 Ford Explorer Limited.
Purchased a new car
Uses car for Commuting
Does recommend this car
---
User Friendly Family Vehicle
by Rush7122 from | September 20, 2013
This is by far the most comfortable and user friendly car I have ever owned. I don't know about reliability, as I've only had the car for a month. However, I did take it on a road trip over the Labor Day weekend and I had no complaints. It is very comfortable even after hours of driving. My kids brag about the comfortable passenger seats also. I love the navigation. It's more user friendly than my tom tom. I only gave it four stars on performance because it is a little sluggish on take off or passing. Overall, I love it.
Purchased a new car
Uses car for N/A
Does recommend this car
---
Skip this car
by SoCalStacy from SoCal | August 24, 2013
I bought this car 2 years ago, a 2011 Explorer Limited with upgrades. I have had nothing but issues with this car, and I am a low mile user. First, I was driving on the freeway and trying to accelerate coming out of a merge and GLUG GLUG GLUG like all of a sudden the fuel stopped entering the car and it felt like it was going to stall. Happened once again and stopped but is scary thing. Acceleration onto freeways is slow and drags like maybe fuel injection system needs to be flushed. Step too hard on the pedal to try to accelerate faster and engine sounds like it is going to explode. Second, with my low milage I was already getting squeaky brakes. I was told this was a customer issue and brakes were replaced under warranty. Third, there are constant issues with the Sync/MyTouch system. It crashes frequently and you are left without your backup camera or navigation, which really stinks when you are leaving your doctors office and you are parallel parked and can't use the camera or when you are leaving a place you are unfamiliar with and need the naviagtion but you have to wait a full 5 min to have the system run it's "Maintenance" (means it crashed). Forth, the media interface is a technical nightmare. I mean, I know it doesn't effect driving but it's something I paid for with my hefty price tag. Sometimes my iPod is plugged in but it's not registering that it is, sometimes the a/v says it's connected and to remove usb connections first but nothing is plugged into the a/v, and then if you use shuffle on an ipod playlist, it only works until you turn off the car, when you restart it will play songs alphabetically by artist instead of shuffle. You have to manually reset it to shuffle again, even though the shuffle light is still on. Fifth, I have been having an issue for about 3 weeks now, where I park the car and turn it off but it chimes and tells me on the display "Shift to Park." The car IS in park but the P is not illuminated, so I must push in and out the little black button on the gearshift handle 10 plus times to get it to illuminate and stop the chime. Now this is something FORD refused to fix because they claim they could not make it fault at the dealer. I even took a picture AND video of it because I researched the issue and found other people had the same problem and the dealer refused to fix it too, claiming it wasn't faulting. This happens whether my husband or I am driving so it is hard to place blame on me, and it happens almost every time I park. Yet, to Ford, the customer has no valid complaint. There is also another update on Sync that has to be performed and the interface unit was given a warranty extension because of the poor workmanship. More and more I wish I hadn't let my husband talk me into this car, I really would have preferred a Honda Pilot since I have had 2 Hondas in the past that were issue free and customer service was amazing. Be warned. Skip this car if you are looking for a great used car because it will only give you trouble.
Purchased a new car
Uses car for Transporting family
Does not recommend this car
---
Great Vehicle!!
by RysXplr from | January 22, 2013
Love the new Explorer Limited-4WD!! Only reason I gave the value/interior 4 out of 5 stars is no rear heated seats, for this class of MSRP vehicle, those should be included when ordering the rear bucket seats. Very comfortable and quiet ride with lots of power from the 3.5L V6. Terrain system is excellent too! Overall I get 20.5mpg in mixed driving. MyTouch is not as distracting once you get to know it, free annual NAV updates from Ford is great value too.
Purchased a new car
Uses car for Commuting
Does recommend this car
---
Fifth Explorer Best One Yet
by Mike-Fifth Explorer from Grand Rapids Michigan | December 23, 2012
My Ford Touch works much better than expected. Consumers Reports criticism not warranted, particularly after a week or so living with My Ford Touch. This Explorer SUV is a vast improvement over the 4 prior Explorers I have owned. Much more car-like ride, very quiet and smooth. About 20% better fuel economy too. Had 3rd seat passengers today for first time and they said it was comfortable back there.
Purchased a new car
Uses car for Just getting around
Does recommend this car
---
Ready for Mother Nature
by Mn Driver from Minnesota | December 8, 2012
We just purchased a used 2011 Explorer Limited a week ago, and I am very pleased with the value and performance. We just received our first snow of the year, and I never once slide around on the road in our 2011 Explorer. We were looking for a vehicle with average MPG and AWD that would give us the security we needed to drive on our Minnesota roads. We are pleased with the new rebuild model of the 2011 Explorer. The navigation system, sony sound system, moon roof, rear and middle automatic folding seats are wonderful features. We are enjoying using the touch screen controls, and the keyless automatic engine start. The technology advancements from our 2005 vehicle are so different, but we are enjoying learning how to use all of the new features with this vehicle. After all of our searching, I am sure that we made the right choice with the Explorer. Feel confident driving on whatever Mother Nature brings our way now.
Purchased a new car
Uses car for Transporting family
Does recommend this car
---
Sold!
by Ers from | November 28, 2012
This was the vehicle I just replaced. I would strongly suggest doing additional research on this one before purchase. I loved how this vehicle looked on paper. Plenty of room for people and items, it can tow, and it gets decent mileage. Great! Right? Well, after the FIFTH TIME in the shop, I ditched it. The bumper to bumper warranty was getting closer in mileage to ending, and if this is what the future held, I would have been a fool to keep it. In case you're curious, here's the list: 1: both far rear side windows leaking 2: a horrible shudder from the engine at acceleration (turbo related, glad I didn't foot that bill) 3: mytouch system completely dead, which also takes out climate control, nav and other features, again, glad I didn't foot that bill. 4: turn signal indicators on mirrors filling up with water. 5: head lights filled with condensation. Perhaps I'm unlucky, perhaps I got the car built on a Friday, but like I said before, my warranty was about to end. Any sane person would have sold it, so I did. Not my first Ford, probably not my last, but this was a horrible experience. I hope its next owner is lucky and doesn't have to deal with any problems like I did. One thing is for certain, I'll be doing my best to avoid turbochargers and touchscreens in the future, if possible. Their reliability just doesn't seem to be up to snuff yet.
Purchased a new car
Uses car for Commuting
Does not recommend this car
---
People Who Viewed this Car Also Viewed
Select up to three models to compare with the 2011 Ford Explorer.
2015 Ford F250
Starting MSRP
$31,810–$49,665
Compare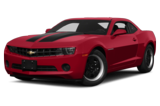 2013 Chevrolet Camaro
Asking Price Range
$8,198–$38,874
Compare
2015 Volkswagen Touareg
Starting MSRP
$44,705–$62,200
Compare
2012 Jeep Wrangler Unlimited
Asking Price Range
$21,743–$38,331
Compare
2014 Chrysler 300
Asking Price Range
$15,720–$27,728
Compare
2012 Nissan Armada
Asking Price Range
$17,408–$34,084
Compare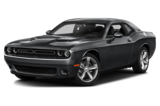 2015 Dodge Challenger
Starting MSRP
$26,995–$58,295
Compare
2008 Chevrolet Silverado 1500
Asking Price Range
$9,346–$24,694
Compare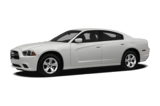 2011 Dodge Charger
Asking Price Range
$9,008–$25,880
Compare
Featured Services for this Ford Explorer