Average Ratings
---
17 out of 18 people recommended this car.
---
Great truck
by jettex from Weatherford Texas | August 29, 2015
I just bought a used 2012 with 95000 miles. Had a 2008 F-450, which I loved from the firewall back. This truck is nice. Very big and roomy for a F-250. Like the seats and the interior. Also like the instruments. The Sync works great, health report tell good information. It takes a while to get the sync going. It maybe a young person thing. (you may have to get a young person to help) It took me several days and am still learning. As far as the fuel mileage I haven't gotten the 21 other people say. Most of mine is pulling a horse trailer so I am 10 to 12 mpg. I did do a mix with hwy, city and towing and got 15 mpg. Overall I love the truck.
Purchased a new car
Uses car for Towing
Does recommend this car
---
Amazing Truck But BIG!!! Dwarfs my old Heavy Half
by Bruz4023 from Buffalo NY | February 18, 2014
I bought this truck about a month ago. I flew out to long island to pick it up and drove it the 7 hours home. the first two hours of the drive i averaged 23 MPG in the long island NYC traffic. I then really got moving on nice open highways with a little bit of hills and averaged 19 MPG at 70 mph. for and 8,000 LB brick I am thrilled! I do have the 6.7L super cab with the 3.55 with locker. At home it has been COLD (Buffalo NY) and the mpg dropped to around 17.75-18 mpg because it takes so long to warm up and my daily drive is only 30-40 mins. now that it is in the 20's i am getting around 19 mpg. so if fuel economy is a concern than don't worry! If you're disappointed with that get a car! Towing with this is the simplest thing ever. Everything is integrated so you plug a trailer in push the two haul and she goes and stops like there isn't anything back there. My trailer weights haven't been over 5,000 LB mark yet but i am impressed! The interior is incredibly Nice! Leather seat, deep center console, it all looks amazing. Easy to use everything with gloves on! If I had to find a complaint there are a few things. 1) i am 6"1' and when the hood is up i can't reach it from the front! stupid i know but slightly annoying and impressive. 2) the other issue is the sun visors are the cheapest thing i could think to put there. I didn't notice them for about two weeks but they are just cheap plastic. and finally 3) the dura bed liner has these stupid holes that you have to reach through to get to the tie downs in the bed, I got a couple of those screw type carabiners and attached them so i have things hanging out of the holes! if you have the option RINO LINE it! anyways I am one of the most picky people out there and these were so minor i dont even care.
Purchased a new car
Uses car for Commuting
Does recommend this car
---
Perfect Balance
by Parker from Western North Carolina | November 27, 2013
I have owned a 2012 F-250 Lariat 4x4 crew for exactly 2 months this weekend. I needed something with comfort and reliability for everyday use as well as something stout enough to do some serious towing. I put about 1000 miles per week on my trucks, using them to tow a tool trailer about 10k up and down the east coast during the week, but also need something that's an easy and comfortable daily driver for sales calls or for just running into town for groceries. That's alot to ask from a truck as far as variety, but this truck does it all perfectly well for me. Gets great mileage from the diesel (my last ford did not), looks great, works hard and has an interior that would make an Audi a bit jealous. My ONLY negative comment is the price....it's hard to part with that much cash for just one vehicle. Looked hard at the new Ram 2500, and although I think the Ram would tow maybe even better than my Ford, it was not really a nimble truck to drive in town even though they are about the same size. The Ford felt much lighter on it's feet and like it would make a better multi use vehicle like I was looking for. Hope this review helps.
Purchased a new car
Uses car for Towing
Does recommend this car
---
Best Truck I've Ever Owned
by Pro from Gainesville, FL | November 21, 2013
I am 60 years old and have had plenty of trucks in my lifetime, but none would even come close to my 2012 F250. The 6.7 has great fuel mileage at 21 MPG, power a plenty, comfort, looks, and is extremely quiet. By far the most luxurious truck I have ever owned. I am defiantly having a love affair with this truck...I STRONGLY RECOMMED you test driving one and you will be sold as well. Only thing I have negative to say is that it IS a bit pricy.
Purchased a new car
Uses car for Just getting around
Does recommend this car
---
Best Pickup Around
by Pete from New Underwood, SD | September 6, 2013
My 2012 F-250 Lariat Crew-cab, 6.7 Diesel is the greatest. The cab rivals my new Camry for quiet, performance is amazing and the ride quality is beyond anything you might expect or even dream of from a large pickup, extremely comfortable. Highway fuel economy is about 10% short of what Consumer Reports indicates (17.5 vs 21), but hey, it's a big outfit and still beats my 2004 Tahoe. I haven't towed anything yet, but doubt I'll be able to tell anything is back there. If you're looking for a pickup to pull a trailer, look no further. This baby is what you want.
Purchased a new car
Uses car for Towing
Does recommend this car
---
Beautiful! !
by Diesel Rocks!! from | August 22, 2013
This truck is beyond amazing. It is really a true beauty all the way around. I can't even begin to tell you how this has changed my life and outlook on pick up trucks. Power, comfort and the beauty is just awesome. You can use it as a work vehicle and take it to church the next day I love it!!!
Purchased a new car
Uses car for Just getting around
Does recommend this car
---
Love my F250
by bjs from Schuylkill County, PA | March 27, 2013
Just drove home in our new F250 crew cab lariat. This truck is sweet. So many convenient items inside and very roomy and comfortable. Love the look of this vehicle and the power and handling are exceptional!
Purchased a new car
Uses car for Just getting around
Does recommend this car
---
Expected More
by SGuy from San Luis Obispo | December 6, 2012
This truck is not for small people. I'm 6' tall and from the driver's seat, I can barely see over my shoulder because the head rests are in the way. This makes pulling out of a driveway backwards on a busy street pretty difficult. My version has manual windows and door locks. Again, being 6', I have to completely lean over the front seats just to unlock the passenger door. I cannot access the crew cab door locks without climbing across the seats. Unlocking/locking the doors would be impossible for most people who are short. Besides the inaccesibility, the truck is comfortable, drives well and has plenty of power. The controls are easy to use and the fact that the crew version holds six is really nice. At night, the bed light comes on when the doors are open, which makes unloading much easier. If you plan on any mudding or off roading, I strongly recommend the 4x4 version. Mine is 2x4 and was not able to make it up a small hill (20' tall, maybe 10% grade) when it was muddy. I have driven an Explorer on this same road in muddy conditions in 2WD and it does fine. All in all, this truck is great for hauling things, is comfortable, and really only needs a few major additions. 1. STANDARD Power door locks and windows 2. Lower head rests
Purchased a new car
Uses car for Work
Does recommend this car
---
Best ford truck yet
by Ford fanatic from Ottawa Canada | December 2, 2012
My Ford F250 is the best truck I have ever driven. My brother in law borowed it and he calls it a Ferrari. Lost of power and very good handling. I have two minor complains. When the truck shifts from lst to second and second to third it is a bit gerky. The other gears are smooth. Ford technicians tell me it's normal. The seat belts are awkward to find when you want to buckle up. The rest of the truck is marvelous.
Purchased a new car
Uses car for Work
Does recommend this car
---
terrible seat design. cuts off circulation, lost
by gar from mesa , az | November 16, 2012
bought a new 2012 f250weeks ago. But now very dissapointed. The new seat design for the 2012 cuts off circulation to legs, they have eliminated the forward tilt adjustment to the seat, not allowing the seats to tip on the front edge, only pivots from the rear. my leg and toes go numb. I actually want to sell or return the vehicle. Ford does not offer a solution and states thats their design. Ive driven ford trucks for the past 15 years and currently reverted back to driving my old truck. f150. Ive compared seats with other previous 250s and 150s and they clearly eliminated adjustments. on the new f250s. Peripheral circulation is cut off dont buy this truck because of the seat design being so poor. Other people have driven the truck and without mentioning it to them the noticed the same poor design...Any answers or suggestions?
Purchased a new car
Uses car for Outdoor sports (hiking, cycling, etc.)
Does not recommend this car
---
People Who Viewed this Car Also Viewed
Select up to three models to compare with the 2012 Ford F-250.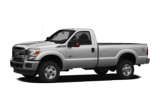 2012 Ford F350
Asking Price Range
$19,048–$51,924
Compare
2015 GMC Sierra 1500
Starting MSRP
$27,020–$53,465
Compare
2015 GMC Sierra 2500
Starting MSRP
$33,545–$56,550
Compare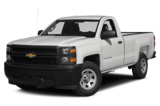 2014 Chevrolet Silverado 1500
Asking Price Range
$21,537–$42,341
Compare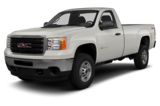 2014 GMC Sierra 3500
Asking Price Range
$24,533–$60,665
Compare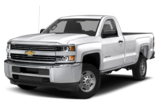 2015 Chevrolet Silverado 2500
Starting MSRP
$32,980–$55,875
Compare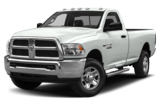 2015 RAM 2500
Starting MSRP
$30,985–$55,820
Compare
2012 Ford F150
Asking Price Range
$14,431–$39,531
Compare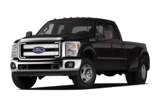 2012 Ford F450
Asking Price Range
$29,421–$58,421
Compare
Featured Services for this Ford F-250