Average Ratings
---
50 out of 98 people recommended this car.
---
Very happy with the manual transmission
by lingo from steuben county ny | May 25, 2016
I bought an used 2013 titanium with manual transmission, a little under 40k miles, and have been very happy so far. I am getting great gas mileage (avg 36 mpg). I love the way it handles and I don't feel cramped at all. I can see how it would be uncomfortable for backseat passengers, but upfront I have plenty of room. There is not much cargo space, but I did manage to bring home a brand new dishwasher in it (it was a tight fit, and wish the backseats would fold down flat). All in all I am very happy with it and got a great deal. It really is a great little commuter car!
Purchased a new car
Uses car for Commuting
Does recommend this car
---
get a manual transmission
by smogguy from california | April 2, 2016
nearly 40k on the clock and beside a few oil changes tires i just put on an a air filter this car has needed no work on it. The dual cluth auto trans has been problems for everyone who got it, which why i got a standard shifter and because of that ive had the most reliable car i've owned to date which lists a 03 escape, 98 firebird trans am, 96 honda civic, and a 05 hyundai elantra. I can just start it up and go and never have to worry about it failing me. Made a great commuter too, back when i needed to commute in heavy traffic with a nearly 38 mpg average. the sync system sucks so i refuse to hook up my bluetooth, but the speakers sound good an a aux cord works just fine for me. and for those who like to work on their own car it doesn't get much easier then this car, there's a ton of open space in the engine bay.
Purchased a new car
Uses car for Commuting
Does recommend this car
---
Issue free after 2 1/2 years and 60k miles
by LA-SJ commuter from Los Angeles, CA | February 7, 2016
I bought the 2013 SE hatchback 5spd in June of 2013. I drive constantly between Los Angeles and the San Jose area and the car has been fantastic. Just gas and oil changes so far, great mileage, totally reliable and without issues. It's a bit of a pain to drive a stick sometimes but no problem on the long rides - just put it in 5th, hit the cruise control and roll. Very happy with the purchase.
Purchased a new car
Uses car for Commuting
Does recommend this car
---
The Best Car For Commutttng 2013 Fiesta SE
by The RocketScientist from Colorado Springs, Colorado | September 19, 2015
I bought this car to daily commutte from Co Springs to D-Town Denver. I have own a passat, new beetle, Escalade, Jeep, Mustang, and currently have a 13 Subaru Impreza 2.0 Sport Premium. I prefer the Fiesta than the Subaru. The Fiesta is more confortable to drive at 75mph long distance. It's small outside and spacious inside. I knew I was not going to get a WRX STI power or to get 0-60 mph in 4.8 sec. I just bought a car that can economically take me from point A to B and back. I do 150 daily commute and spend about $8 a day/ $40 a week on gas. The auto transmission is smooth and respond OK while on the highway. The mpg meter is still reading 44mpg after 3 weeks without reset. After 20,000 miles the car still running brand new. Yes I hear the trans noise, it does not bother me at all, I play Primus all the time. It change gears super smooth, so I do not care. I am not dissapointed at all. I am saving money, and the car feel safe driving it to work. The price is right for the car. If you are looking for a luxury, fast, and pimping car, then buy a TESLA. I'll keep driving my cheap car. I do recommend window tints. The a/c is super cold, and the car looks way better.
Purchased a new car
Uses car for Commuting
Does recommend this car
---
Worst transmission I've ever driven.
by Now a GM man from Spring Hill, FL | August 3, 2015
Had my 2013 for a bit over 1 year. After about 6000 miles, the transmission started jerking when shifting into third gear. Took it to the dealer and they repaired the problem. At 8500 miles it started jerking when shifting into 4th gear. Took it to dealer again and problem solved, for three days. The car started making a rubbing, squeeking noise that became worse as it gained speed. By now, my wife was afraid to drive the car. Took it again to the dealer, and they fixed? it again. By this time, my wife wanted nothing to do with the car, and I was getting very wary of it too. The mechanics at the dealership stated that they got directives on how to fix Fiesta transmissions every month but not seemed to work. That day, we dipped into savings and purchased a GM product.
Purchased a new car
Uses car for Just getting around
Does not recommend this car
---
Excellent MPG
by Dealership Worker from Altoona, PA | July 2, 2015
We bought this car about 4 months ago to be my husbands for this 45 minute commute to work one way. I wanted something really good on gas, but with PA winters we couldn't have him take a Smart car up the mountain. We took it to the beach about a month ago and while we were pretty cramped with a 6 hour ride we got 47 MPG even with 3 hours of traffic! (half a tank fill up costed $9) For us not having children the tight space was worth it with so little we had to pay for gas. That being said this is not a family car! The back seat is very small. We got the Eco engine as well, and it has a 2 or 3 second acceleration delay which is a real problem when doing quick pull out's into traffic. All and all I think we made a good purchase considering my husband is loading the miles up that it will probably be traded in once the loan is paid off.
Purchased a new car
Uses car for Commuting
Does recommend this car
---
Okay Car, But Will Be Happy To Turn Back In
by Fiesta Fox from Seattle, WA | June 9, 2015
Very glad I leased rather than purchased this car. Still have just under one year to go and I'm ready to turn it in and get something else. The car is fine overall as far as the look and comfort. Tiny backseat, but I knew that going in. I got a 2013 Fiesta Titanium Hatchback, love the extra touches with this trim level. But, as many have said, the automatic transmission is not enjoyable to drive. I've just learned to live with the occasional jerkiness and grinding noises. It does get great gas mileage and the primary use of this car is as a commuter. I've had really bad luck with American cars in the past and gave this one a shot, but will likely avoid Ford for my next vehicle lease/purchase.
Purchased a new car
Uses car for Commuting
Does not recommend this car
---
Worst Car Ever
by laurak from San Diego, CA | April 9, 2015
Years ago (in the last century) I had sworn to never get a Ford. The auto bailout and reviews of recent Ford models lulled me into trusting this company. Big mistake. The Fiesta is worse than any car I've ever had before. 2 years and $27K miles in I've had the transmission repaired twice - and no more because now Ford refuses despite the service bulletin and the same problems recurring. The emission programming had a recall. The antenna system just failed - there's a service bulletin. Despite bringing the car in twice in the last month (service, recall repair) the brake system just failed this morning. Badly. Car cannot even drive. Other complaints on this car show similar brake issues likely caused by the jerky transmission and Ford not agreeing to a warranty repair. This should be fun. The car drives terrible. Total loss of power from when I first got the car. A few thousand miles in the transmission started jerking the car. The service tech told me to just turn the key and "reboot" the car computer. When I asked - On the highway??? No answer was forthcoming. It was all downhill from there with this transmission. There is no power on acceleration, a jerk, a hesitation and then it shoots forward. I rear-ended someone in slow traffic because it wouldn't go and then shot forward. I told the service tech and was ignored as usual. There are shudders, too high transmission revs, its hard to accelerate and things just keep going wrong despite religious attention to regular service. Thankfully I paid extra for the maintenance plan and extended warranty as I've had to rent cars a lot so that's paid for. DO NOT BUY A FORD!
Purchased a new car
Uses car for Commuting
Does not recommend this car
---
Worst car ever!
by Marcos from West palm beach | March 8, 2015
I have bought many cars in the past for a deliveries, this has been the worst experience ever. This car has been in the shop over and over. I tell ford that it shutters and their response is that it's the new transmission design. However they did put in a new transmission only for it to do the same. The check engine light has always been on, the radio no longer works.."..bad bad bad experience!
Purchased a new car
Uses car for Work
Does not recommend this car
---
good car/ stick shift only
by arnc1964 from orlando, fla | March 1, 2015
Had 2 of them one automatic and a 5 speed one. The automatic one had too many issues that after 4 times in and out of deale we got to get out of it but the stick shift one still great and it has been a great little car.20,000 miles of problem free miles no issues so far.
Purchased a new car
Uses car for Commuting
Does recommend this car
---
People Who Viewed this Car Also Viewed
Select up to three models to compare with the 2013 Ford Fiesta.
2014 Ford Focus
Asking Price Range
$9,203–$16,583
Compare
2013 Ford Taurus
Asking Price Range
$9,487–$24,371
Compare
2013 Volkswagen Jetta
Asking Price Range
$8,750–$17,994
Compare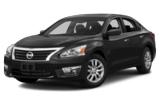 2014 Nissan Altima
Asking Price Range
$10,414–$19,434
Compare
2017 Ford Fusion
Starting MSRP
$22,610–$38,740
Compare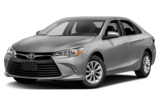 2017 Toyota Camry
Starting MSRP
$23,070–$31,370
Compare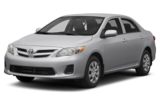 2012 Toyota Corolla
Asking Price Range
$8,355–$14,839
Compare
2010 Chevrolet Camaro
Asking Price Range
$7,191–$31,807
Compare
Featured Services for this Ford Fiesta