Average Ratings
---
33 out of 34 people recommended this car.
---
Completely enjoyable
by Forty from Lawton, OK | June 8, 2016
6 year old vehicle (2010 model) with over 120000 miles but still runs like a dream. Great ride and great exterior design. Inside is comfortable. The only negative at all is the interior design versus space availability. I wish they had some better system for making more space with folded seats but I have a large family with much to pack for long trips. For the average family this should be a phenomenal vehicles for all to enjoy. Controls for SYNC and all other bells and whistles with the touch screen system took a while to figure out but have been flawless and extremely useful. This is by far the nicest vehicle I have owned and most likely the best value for what I bought.
Purchased a new car
Uses car for Just getting around
Does recommend this car
---
LOVE IT!!!!!!!!!!!!!
by DONT MAKE ME FLEX ;) from TURNERSVILLE, NJ | March 30, 2016
I HAVE OWNED MANY USED CARS AND THIS IS THE ABSOLUTE FIRST ONE I HAVE OWNED THAT RUNS LIKE A CHAMP IN EVERY WAY. I HAVE HAD THIS CAR FOR ALMOST 2 MONTHS AND HAVE BEEN A LITTLE OFF BCUZ ITS A 2 YR PRODUCTION TYPE THING N I NEVER HAD GOOD LUCK WITH THOSE. (JEEP COMMANDER AND FORD FREESTYLE) BUT AFTER READING ALL OF THESE REVIEWS THEY HAVE PUT MY MIND AT EASE. I HAVE ALWAYS LIKED FUNKY LOOKING CARS SO THAT FIT RIGHT INTO MY STYLE AND THE INTERIOR IS A BONUS. I DONT HAVE THE BACK UP CAMERA OR DVD IN HEAD RESTS BUT NONE OF THAT MATTERS. THIS HAS BEEN BY FAR THE BEST USED CAR PURCHASE I HAVE EVERY MADE. I SEEN A REVIEW ON HERE WHERE THIS CAR HAD 300+ THOUSAND MILES AND ALL THEY HAD TO REPLACE WAS SHOCKS NOW TO ME THAT MEANS THIS CAR IS ROCK SOLID. I HAVE A BIG FAMILY SO I NEEDED DEPENDABLE AND IM SO THANKFUL I HAVE IT NOW.. THIS SHOULD DEF BE SOMETHING FORD SHOULD KEEP AROUND FOR AWHILE ITS A GREAT PRICE EVEN USED AND DEPENDABLE, NOW I DONT KNOW OF ANY OTHER CAR THAT U CAN GET BOTH OUT OF NEW OR USED. THANKS FORD IM LOVING MY FLEX :)
Purchased a new car
Uses car for Just getting around
Does recommend this car
---
reliable and comfortable
by magnum from toronto | December 16, 2014
This is the most comfortable car I have ever owned. I bought a new 2010 flex in may for my company employees to drive to show customers properties 354000 km. Rear shocks leaking were replaced 180000 km I had to pay. No other issues. After driving my company flex purchases one for myself in July 2010. I have a bad back and have no issues driving this car. Four of my seven employees have bought a flex for their personal use after driving the company flex. Its to bad the car is so ugly.
Purchased a new car
Uses car for Transporting family
Does recommend this car
---
Overall awesome
by Ohiocarguy from Ohio | December 12, 2013
I've always been skeptical of reviews written after a few weeks or months of ownership. Our 2010 Flex Limited was purchased in Feb 2011 with about 16000 miles on it. Wife needed a bigger car for her business and we both kind of liked the funky look of the Flex. Now with 60000 miles I couldn't get her anything other than a Flex. The space and comfort is amazing, outstanding features, great towing capacity, averaging 22-24 MPG and the on road handling is amazing for a 5000 lb vehicle. Just replaced the original tires and other than oil changes this thing has been as reliable as what it looks like - a brick. We have owned over 100 autos of all types, this is the best ever. I don't understand why more of these aren't sold. At least I can find mine in a parking lot full of ovoid shapes.
Purchased a new car
Uses car for Just getting around
Does recommend this car
---
Nicest ride ever owned
by JK2014 from Seattle, WA | October 20, 2013
I must say at first I was not sure about the FLEX. I was a previous Hyundai Sante Fe owner and was looking at the KIA sorento. It was a toss up, but after driving each the FLEX hands down was a nice comfortable ride, larger towing capacity, awesome 3rd rows seats (teens actually argue who gets to ride in the back lol) powerful V6, 23-24 mpg on hwy, and love the automatic back door and heating system. Ford has done well with this vehicle. Definitely check it out!
Purchased a new car
Uses car for Transporting family
Does recommend this car
---
All the comeforts of Home-ly.
by Mikey from Minneapolis, MN | July 30, 2013
I'm 6'5" 215lbs.... This vehicle is PERFECT. I'm a "function first" person....I want things to do their job well...appearance is important but function is first. I get 20mpg from a super comfortable, very quiet, spacious machine that can carry 6 people comfortably or converts quickly to a big time cargo hauler. The Flex is kinda 'homely' looking, but its an outstanding machine.
Purchased a new car
Uses car for Transporting family
Does recommend this car
---
Excellent ride for tall guys
by FLEX Finatic from Radford, VA | February 4, 2013
I normally do not leave reviews, but I feel like I had to on this vehicle. During a month long car search, I sat in at least 15 SUVs/minivans, drove 4 of them. I'm 6.6" tall and I could not fit in any of them! Very frustrated, I started looking into bigger SUVs such as the Flex. When I drove it, I new right away it was for me. I've owned it for about 2 weeks and love it. Plenty of power that I need, room for more passengers with seats all the way back in the front, lots of room for the golf bags. More importantly, plenty of room for ME! Purhcased the SE model, had enough bells and whistles on it for me. Would like to see more on the road, I can't see why someone would pay more for an Explorer which I also drove and had less room in it. It was nice, but again, why pay more for less? Unless you need the 4WD. Definately check out the FLEX. You won't be dissapointed, especially if your tall looking for a comfortable ride.
Purchased a new car
Uses car for Commuting
Does recommend this car
---
Rental Gone GOOD
by Flex Fan from New York, NY | December 26, 2012
I rented this car, brand new (only 10 miles on it!), when I went to Seattle for a week long trip. I'd never driven one before, but the styling had always intrigued me. I'm drawn to it's unique, almost old school look in the day and age of modern, shapeless oval lumps on wheels. I ended up with the Flex by a stroke of luck, and absolutely loved it. It has a neat feature where the key adjusts the seats automatically when you get in and out of the car, and the third row folded with a simple few yanks on some straps. We had four people with a week's worth of luggage each, so we left the third seat down, ending up with tons of room to spare. Driving from Sea-Tac airport up to Seattle proper is a nice long highway trip, and we did hit some rush hour traffic as we got closer to the city, and the Flex performed admirably the entire trip. It was super comfy, quiet enough for us to talk the entire trip without shouting, and great on handling. We didn't drive it around enough to figure out gas mileage, as we spent most of our time in the city itself, and there's a lot of walking to be had in Seattle. But, we did drive down to Chinatown at one point, and even the narrow streets were no trouble for the Flex. Stopping on hills for stoplights wasn't an issue, either. I wish I'd been able to take it up into the mountains to see how it handled up there, but I was definitely sold and would love to get my hands on one to own someday.
Purchased a new car
Uses car for Just getting around
Does recommend this car
---
I love my Flex
by frankie from Oshawa,Ontario | December 16, 2012
I love the distinctive styling,it is different from the other androgenous SUV's. Its comfortable,ergonomic,easy to drive,very car like with the cargo space and people moving ability of much larger vehicles.The front end looks truck-like but my favorite part is the awesome interior..the leather seats look amazing and the dashboard and controls work well. I looked at this car for many months before purchasing one used,it was a rental but very well taken care of. Excellent vehicle.
Purchased a new car
Uses car for Transporting family
Does recommend this car
---
Extremely happy with every aspect of this car
by beflexed from Western, NC | December 12, 2012
The Ford Flex is a great car. It is big enough, with leg room and seat room. It drives very well on curvey roads and sails on interstates. It just looks cool!
Purchased a new car
Uses car for Just getting around
Does recommend this car
---
People Who Viewed this Car Also Viewed
Select up to three models to compare with the 2010 Ford Flex.
2013 Hyundai Genesis
Asking Price Range
$14,016–$26,868
Compare
2012 Toyota FJ Cruiser
Asking Price Range
$24,631–$35,411
Compare
2008 Volvo S60
Asking Price Range
$3,495–$12,891
Compare
2014 Toyota Prius
Asking Price Range
$12,785–$21,245
Compare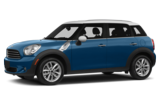 2013 MINI Countryman
Asking Price Range
$14,121–$25,589
Compare
2015 Hyundai Azera
Starting MSRP
$34,000–$38,200
Compare
2013 Lincoln MKT
Asking Price Range
$15,095–$35,391
Compare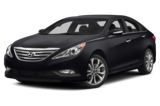 2014 Hyundai Sonata
Asking Price Range
$10,610–$19,710
Compare
2012 Toyota Camry
Asking Price Range
$10,083–$18,491
Compare
Featured Services for this Ford Flex