Average Ratings
---
15 out of 15 people recommended this car.
---
Love my 2014 Focus!
by RoseBud1961 from Ridgeway Va | March 4, 2016
Very stylish and comfortable little car. Great gas mileage..accelerates like a manual..but it is automatic..so had to learn how to maneuver the "pull offs" ..good power going uphill..blue tooth compatibility..all in all ... a great little car. Happy with my purchase
Purchased a new car
Uses car for Just getting around
Does recommend this car
---
Amazing car for the money!
by Hot hatchback enthusiast from Placitas, New Mexico | May 31, 2015
I purchased this car used with about 17k miles. An ST3 in tangerine scream. I love it!! The leather recaro seats are amazing. You do have to pay attention when driving this car because it is so responsive and keep a tight grip on the wheel. I love the adjustable seats on the ST3 because I like to sit as far up and forward as I can and they are very adjustable. I can't decide if the interior or the exterior are more beautiful. The Tangerine scream definitely doesn't "blend in" and that is a good thing. I am getting about 29-30 mpg with a lot of 80mph uphill driving on Premium gasoline. Not bad at all for this type of car. I love the audio commands on the Ford sync. You hardly ever have to even use the touch screen for anything. I am so happy with this purchase. One of my favorite cars I've ever owned!:)
Purchased a new car
Uses car for Commuting
Does recommend this car
---
Most fun in a focus.
by willy from texas | March 27, 2015
The Ford focus ST is a great car. I own the base package so I don't have any of the high end audio, or the racing seats. But I think the seats I have are more comfortable than the recaro seats. When you want to have a bit of fun, all you need to do is put your foot down and listen to the turbo. The transmission is smooth, the breaks are great, the steering is excellent and the car is just beautiful. I give it 5 out of 5 and tell friends of mine to get focus ST
Purchased a new car
Uses car for Just getting around
Does recommend this car
---
It's good
by Ghettofireman from Philadelphia, pa | February 6, 2015
I have a 2014 focus st2 now I would recommend this car if you will keep it stock. This car is not for you if you want to make about 300 whp stock turbo can't make that power. As for me i liked the car at first but having it for 6 months now I'm bored . Being bored of is probably cause Im coming from an evo and I miss that car. The focus being front wheel drive sucks, the wheels spin way too easy when the streets are cold and I'm not even trying to do that. Besides the car bring stock almost at its max it has probably the nicest interior out of all cars in its range. One bad thing is even keeping the car stock has to have an upgraded motor mount it just needs it. I would say do not get rid of an evo or sti and buy this you will be disappointed. Other than that it's a good car .
Purchased a new car
Uses car for Just getting around
Does recommend this car
---
Buy it!
by B3as7 from | January 15, 2015
I have now put 500 miles on my 2014 Focus ST st2 package. I know this is not much, but I feel I have to write something about this amazing car. Performance is quite impressive. It may not be the fastest hatch out there, but it holds its own quite well. Be careful of the torque steer though. The other day I was driving at approx. 60 mph and I needed to pass a car. I downshifted to 4th and hammered on the gas, because of reasons (hehe), and proceeded to pass the slow individual. I did not have a good grip on the steering wheel though. Not long after hitting the gas the car steered right towards the car I was trying to pass. I quickly grabbed the wheel better and avoided a collision, but its still something you need to be careful with. I also need to mention that the car rocketed pass the car with no trouble at all, even for 4th gear :). The 10 speaker sony set up is also worth mentioning. I have read many reviews and most do not even bother to bring up the stereo. It may only have an 8 inch sub, but the stereo setup as a whole has quite a bit of bass. I was very impressed with the system and found it to be quite impressive. I also really like the interior. Larger people may not fit well into the Recaro seats, but if you fit well then these seats are quite comfortable. I have only driven a little over 50 miles at one time, but I was quite comfortable for the whole trip. I am 5'9 at 185 lbs for comparison. Fuel mileage so far is not impressing me. Although some in town driving was done on my last tank, most was highway. A little over 200 miles was highway and around 45 was in town. I only averaged 26 mpg for the tank fill up. I also drove the car just as it wanted me to. I shifted at 2rpm and only drove it to 60 mph. In town I am averaging 20 mpg. This may change as I get more miles on the car, but as of right now it is definitely getting a considerable less amount than the stated 23/32. (and yes that is with premium). Overall and as of right now, I highly recommend this car. I will update and do another review after I put more miles on. Cons- Small center console,
Purchased a new car
Uses car for N/A
Does recommend this car
---
Just simply awesome!
by jerwasup from Cuyahoga Falls, Ohio | December 20, 2014
The Focus ST is so much fun to drive! The recaro seats hold you well and are very comfortable once broken in. You won't regret this purchase. A great value for money...ENJOY!!! :)
Purchased a new car
Uses car for Just getting around
Does recommend this car
---
Fun on the cheap
by Earl from OC | August 10, 2014
Just bought a 2014 FoST in White. Base model. Could not stand the Recaro seats. To begin with, I was wary of the Ford Sync because there are just so many negative reviews about it. But once you figure it out it's not so bad. Plus the phone calls through Sync/Bluetooth are so crystal clear compared to other cars I've had. Using voice commands to dial the phone while driving is really nice. The base model has everything I need. Bluetooth, hands-free calling, steering wheel controls, cruise, AC, power windows, and you never have to pull the keys out of your pocket. Performance wise, well... you have to drive one to know but let's just say that it is fast and it handles like a dream on those massive 18 inch summer tires. Lots of oversteer and doesn't take much of a turn on the wheel to get it where you want to go. As with any FWD with 270 lbs/ft of torque, there is the infamous torque steer. And believe me it is there. Even at highway speed if you stomp it, the steering wheel will fight you. Hold on for dear life. If you drive like an old lady the car will return MPGs similar to other small cars. And even with aggressive driving it is one of the few cars out there that won't break the bank. According to the manual it will operate on 87 octane but I use the recommended 91. A cap-less gas tank. Weird. The thing that bothers me most about the car is little details like the folding back seats. When folded they are not flat and are not even with the back of the car. And the hatch needs to be slammed shut or the door ajar warning goes off.
Purchased a new car
Uses car for Just getting around
Does recommend this car
---
Most bang for the Buck
by Bratwurst from Hales Corners, WI | March 7, 2014
Great car, 2014 is second model year for the ST, i always avoid the first. Wife and I debated about a Mini Cooper S, GTI, and couldn't agree - so we settled on the ST, and what a great car. Best value for a 5 door hatch. Runs on regular 87 octane gas. Such a pull when accelerating from 2000-5000 RPM puts a smile on your face every time. MPG has been improving as I put more miles on, but even "heavily spirited" driving can achieve over 20mpg which cannot be said for other turbo/high HP cars. Spend the extra dough for the ST3 trim with full leather heated Recaro seats, Navi, HID headlights. Also beware in the snowbelt, we purchased a set of winter wheels/tires 17" (for brake clearance.) The stock Eagle F1 are undriveable in winter, no joke. Cannot believe this much car is available for $25k brand new! We will enjoy many many miles with this car, and insurance isnt that bad either.
Purchased a new car
Uses car for Commuting
Does recommend this car
---
Makes you smile everytime you drive it
by car enthusiast from Fort Wayne, IN | January 27, 2014
After reading multiple reviews myself, I made the decision to purchase this car. I couldn't be happier. The features are endless and a sign of the craftsmanship that Ford has put into this car. The car is truly amazing in its responsiveness in handling and great stopping power. It accelerates hard enough to make you giggle like a kid again. To this point, I have only found two minor issues that I would change. I have found myself wishing there was a way to have the speed displayed digitally on the in-dash display. Additionally, I have found that all season tires (or a separate winter set) are nearly essential. At any rate, the car is excellent! I would suggest it to anyone on the fence about whether they feel its right or not.
Purchased a new car
Uses car for Having fun
Does recommend this car
---
Worth the Wait!
by Charley from Nebraska | January 11, 2014
I looked around and searched for a long time to find a car that delivered good performance and mileage while seating 5 and having very good value for the money. This car does all of the above and is just very fun to drive. I am averaging 27 miles per gallon and I have only owned it for a few months. It should get better as the car breaks in. I am a car guy and this car was worth the wait for me. I will be adding modifications as it gets older but I plan to own this car for at least three years. I will hopefully get a chance to do a review later.
Purchased a new car
Uses car for Commuting
Does recommend this car
---
People Who Viewed this Car Also Viewed
Select up to three models to compare with the 2014 Ford Focus ST.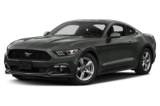 2016 Ford Mustang
Starting MSRP
$24,145–$41,895
Compare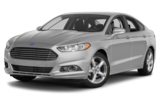 2014 Ford Fusion
Asking Price Range
$11,760–$21,708
Compare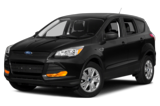 2015 Ford Escape
Starting MSRP
$23,450–$31,485
Compare
2016 Chevrolet Malibu
Starting MSRP
$21,625–$30,920
Compare
2015 Chevrolet Impala
Starting MSRP
$27,060–$40,660
Compare
2015 Ford Fiesta
Starting MSRP
$14,455–$21,435
Compare
2014 Ford Focus Electric
Asking Price Range
$7,778–$18,258
Compare
2014 Ford Focus
Asking Price Range
$9,486–$16,850
Compare
2014 Ford Fusion Hybrid
Asking Price Range
$13,090–$24,058
Compare
Featured Services for this Ford Focus ST