Average Ratings
---
21 out of 26 people recommended this car.
---
Best Car I've Ever Owned...Still
by Missing Old Blue from PEI Canada | February 24, 2015
I bought my 2002 Focus ZX5 Hatchback in '05. Three years old and with a over 100,000 km on it. I had done my research and just based on the numbers it was the most bang for the buck I could find. I was skeptical at before the test drive but once I was on the road - WOW, I was sold! The Zetec with 5-speed manual felt pretty gutsy, the handling was razor sharp, and the seats were comfortable, even when I took several marathon trips driving up to 22 hrs straight. The car never fatigued. It dominated the snowiest winters, climbed hills like it was on steroids and did it all with great fuel economy to boot. The hatchback took copious amounts of goodies: amps, guitars, furniture, other car parts, etc. and plenty of room for friends and a big dog. The only beefs I had were the cup holder placement and the 4x108 bolt pattern for the wheels. Makes it nearly impossible to find aftermarket rims if you want them. Recently it had the first reliability issue, a busted starter and a fuel pump issue, and with age and the increasing rust problem (Ontario salts roads in winter like crazy) I reluctantly decided to let her go and picked up a 2012 Focus, hoping for a repeat. I regret this move VERY much. The new car is a shadow of what the '02 was and I have more than a few beefs with Ford's current version. Even with 320,000+ km (original engine/tranny/clutch) the '02 could do circles around its successor. I'd trade the new car straight up for the old one if I could. If you have one of the first generation gems I urge you to keep it, reinvest in it and save it. It's still one of the best cars out there - even when you compare the numbers to the current cars in its class. I miss my Old Blue. Don't end up missing yours.
Purchased a new car
Uses car for Commuting
Does recommend this car
---
I love my Focus, even after all these years
by Lucky Larry from Buffalo, Minnesota | January 22, 2015
Fifteen years ago, after my Ford Bronco broke down yet again, leaving me stranded on the interstate, I went into a local dealership and basically bought the first car I saw. It was the first and only time I've purchased a brand new vehicle. She had nearly no "bells and whistles" .. not even air conditioning ... but she was kind of cute. Thus started my love affair with my little red Focus ZX3 hatchback. My love has matured with time. Yes, she's still kind of cute, perhaps a little dated in appearance, but not bad considering she's survived 2 minor accidents (not her fault) and a hailstorm which pocked her body a bit. Yes, her engine, tranny and most everything else is original, and her body is nearly rust-free. But I love her because she has been incredibly dependable and faithful and I am certain we'll be together 'til death do us part. How confident am I? Well, I've leaving now to pick her up at the repair shop where she was just fitted for a new timing belt. After all, these belts should be replaced every 100,000 miles or so ... and she only has 396,000 miles on her!
Purchased a new car
Uses car for Work
Does recommend this car
---
Best mileage
by Lead Foot from CrapHole, Wisconsin 53916 | August 11, 2013
I drove a 2000 Focus ZX3 Hatchback for bout a month an the only problem I had with the car was the blower motor for the heater/Defroster seizing up, but once that got fixed up (even though it only worked on setting 4 after that) it was a pretty fun car to zip around in.
Purchased a new car
Uses car for Just getting around
Does recommend this car
---
Most Reliable Car I've Owned
by Kish from Atlanta | December 26, 2012
I have had my Focus since 2000 bought it brand new. I am the only owner. I now almost 2013 and I have 256K miles on this car, original engine and transmission. I have done all regular maintenance and this little car has seen many different states. The gas is great and it does not hurt your pockets on average to fill up is $35.00 ( that's with gas being over $3.00. Great car once you take car of it. best purchase I have ever made.
Purchased a new car
Uses car for Commuting
Does recommend this car
---
Just keeps on going...
by Treva from San Francisco, CA | August 2, 2012
I've had my 2000 Focus zx3 since new, and now have 145000 miles on it. I really have to think long and hard about what's not to like about the car. I have the automatic, which was fine but with my spirited driving I've had 25-30mpg, other folks say with the stick shift they get 30+. On the road, the car remains quiet, corners very well. I've carted furniture, fridges, futons, all sorts of stuff in the hatchback with the back seats down. So what have I had problems with: Yes, it had the recalls around 2000-2002 but they were completed without a problem. I had to replace the front rotors due to warping after the first 9 months. Not sure what happened there but no problems since then. The engine crankcase breather needed replacing after about 55k, and the air-flow transmitter needed cleaning after about 80k. I've not yet changed the timing belt - probably overdue now. The shocks are still original and feel fine. I get it regularly serviced and that's that. Am I going to trade it in. Yes, but reluctantly, and only because with a 2 year old, it's just becoming too much to lug him into the back seat of this 3-door. I guess I got a reliable version of this car. For those of you wanting an economical, reliable car, this one should be on your shortlist.
Purchased a new car
Uses car for Commuting
Does recommend this car
---
Greatest deal
by Happy Focus Owner :) from Ft. Lauderdale, FL | April 2, 2012
Really skeptical until I saw the car and drove it. Runs great, everything in working order no dents or rust. Very Good Deal!
Purchased a new car
Uses car for Commuting
Does recommend this car
---
Godd reliable car
by Mel from Appleton, WI | October 21, 2011
other than a smaller trunk and interior this car is a great buy for the money. The gas milage is good too.
Purchased a new car
Uses car for Just getting around
Does recommend this car
---
Great car,LOVE IT
by Mellisa from fort mill | October 20, 2011
I just recently got a 2001 Taurus. First time ever owning a Ford . No one can't believe how good of a car it is. it had very good price too. I want to recommend to every one.
Purchased a new car
Uses car for Work
Does recommend this car
---
Very reliable car. I have 5 Fords in my driveway!
by Soup from Columbus, Ohio | June 28, 2011
Bought the car used with around 45,000 miles on it. Now at 134,000 miles and still going strong. Had to repair a few things but nothing extremely major. Drives good, good gas mileage, comfortable to drive even for my husband that is 6'3" tall. The only thing negative I can say is I don't like the cup holders!! Very reliable transporation.
Purchased a new car
Uses car for Commuting
Does recommend this car
---
Best Car for the Money
by 2bud from Colorado | June 1, 2011
Drives great, carrys my family of four. The trunk is huge. With Studded snow tires it is awesome in the winter. Great gas mileage. Everything still works after 135,000 miles.
Purchased a new car
Uses car for Transporting family
Does recommend this car
---
People Who Viewed this Car Also Viewed
Select up to three models to compare with the 2000 Ford Focus.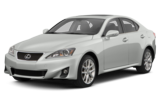 2013 Lexus IS 250
Asking Price Range
$18,758–$28,514
Compare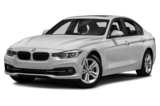 2002 BMW 330
Asking Price Range
$2,741–$11,609
Compare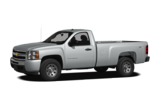 2011 Chevrolet Silverado 1500
Asking Price Range
$14,045–$31,561
Compare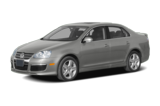 2008 Volkswagen Jetta
Asking Price Range
$3,795–$10,231
Compare
Featured Services for this Ford Focus