Average Ratings
---
106 out of 166 people recommended this car.
---
HORRIBLE TRANSMISSION
by msamra from Toronto, Canada | July 29, 2015
Never buying Ford again.. This dual clutch system is horrible, my car hesitate and vibrates from gear 1 to 2 Took it so many times to the dealer and still telling me it's normal. The GPS takes up too 30 minutes to sync my location and I have the most updated GPS card. Now I have to replace my shocks, struts and suspension and it's just ridiculous how expensive it is. Gas on the car is alright, not the greatest compare to other vehicles with the same class. One of my friends bought the 2015 Focus and I told him about the transmission and guess what? He already have this issue and he wants to get rid of the vehicle. Ford is the worst customer service in the world and the most rudest humans they have at the dealer. Bottom line, once I pay it off I will be more than happy to sell it and I will just cry from happiness :)
Purchased a new car
Uses car for Commuting
Does not recommend this car
---
Focus is Class Leading Car
by BillfromWaltham from Massachusetts | March 2, 2015
Have used Ford Focus SE, Toyota Corolla SE, and Mazda 3 in a commercial application that puts tremendous abuse and very high milage on the cars. The Focus has better build quality and far better more communicative drive experience compared with the Toyota Corolla and Mazda 3. It has a quiet high quality cabin without squeaks and noises. Not at all like the noises that appear in the Corolla with small plastic parts suddenly appearing on the floor. Have had to replace the steering racks of two Corolla's at 90K with repairs running over $3,500 a piece. Don't listen to people praising the modern Toyota its reputation is based on older models. The Mazda is noticeably lower build quality inside and out, after use it just feels cheap. Cheap unattractive plastic inside and just closing a door is very easy to feel its inferior build quality. The Focus is much better built than the Mazda, The exterior takes abuse better than both of the other cars. The Ford Focus is so much better I purchased one for my personal use. I highly recommend the Focus, like Fusions they hold their value well and command a premium in the used car market but definetly worth the extra money.
Purchased a new car
Uses car for Transporting family
Does recommend this car
---
2012 focus se Manual
by Trooper from Seattle | February 15, 2015
I've owned this car for 3 years. I don't have one complaint. I've heard of the automatics having some problem, but my manual works great. Fun to drive. Sporty good looks. I have the hatchback sport package. love everything about this car. Have driven it in snow and it's a champ when driving in it. Don't plan on selling it anytime soon......
Purchased a new car
Uses car for Commuting
Does recommend this car
---
My 2002 focus is way better than my 2012 Focus
by disappointed buyer from Ohio | November 2, 2014
Very disappointed in the 2012 Ford Focus. I do not like the powertrain at all. I find the seats comparable to sitting on a wooden bench. I also have a 2002 Focus and LOVE it! They really messed up when Ford changed the design of this car.
Purchased a new car
Uses car for Just getting around
Does not recommend this car
---
horrible car.,horrible dealership people
by rinz…lloyd sk. from lloydminster saskatchewan,canada | October 23, 2014
i got my focus 2 yrs. ago. after a year a noticed a shaking, window not working in -10 degrees. but the more worst part is..the dealership people will tell me its normal… DONT BUY FORD FOCUS,,, people handling on warranty service …i don't know the word to describe them.
Purchased a new car
Uses car for Work
Does not recommend this car
---
I love my Focus with a manual transmission
by Love 2 Drive from New Jersey | September 29, 2014
I have a 2012 SE hatchback manual w/ sport package that I bought new. It is a blast to drive. It felt more solid and stable that the Mazda 3 or Golf. The traction control is amazing in snow. I drive it every day and have averaged 33MPG overall. It has cool features such as disabling the radio when it senses that the battery is being depleted if the car is not running, and it automatically turns on the rear wiper when you have the front wipers on and put the car in reverse. Not a bit of trouble with it!
Purchased a new car
Uses car for Commuting
Does recommend this car
---
Good car for the Money
by Ford from Somers New York | August 30, 2014
Purchased car for daughter attending college. Roomy and comfortable. Little quirky with transmission, but is needs to adjust to her drin=ving habits. Would recommend.
Purchased a new car
Uses car for Just getting around
Does recommend this car
---
Great car for young lady
by Dad from Frisco, TX | August 21, 2014
Our daughter bought this car for work/college and needs reliable and fuel efficient transportation. This car even looks good to her! And the cloth seats are very nice - not a big step back from leather. Had a mechanic check everything out (car had about 40K miles) and everything is great. Microsoft Sync is really cool and sound system is great. Overall a superior electronics package. I would buy a Ford again. I've owned an Expedition for 14 yrs and the Focus and Fusion are also great cars.
Purchased a new car
Uses car for Just getting around
Does recommend this car
---
Don't buy this car
by Mark from Guam | August 19, 2014
I purchased a 2012 Ford Focus Sedan for my son. It was great for the first year. Now we are having problems with the transmission. The car hesitates and sputters during acceleration. I have taken the vehicle numerous times to the dealership for the same problem. The service department wants to keep the car all day. I asked if I can have a loaner to use. They said I can rent a car for $35 a day while they try and fix my car. I told the service rep. that it's a recall problem not my fault. He said they don't have loaners....don't buy Ford.
Purchased a new car
Uses car for Just getting around
Does not recommend this car
---
Disappointment vs other cars
by Realistic Roadster from Las Vegas, NM | August 16, 2014
My 2012 Ford Focus SE was a car I totally fell in Love with. But as soon as 2 to 3 weeks into my new car I immediately noticed transmission problems. I called the dealership about it, they said I probably got bad gas, so add some gas treatment. Wrong? Almost 2 yrs. later, though I took my car in for all oil changes and so on, continuously told them about my concern. Well it finally crooked on me about 4 months ago and 1700.00 out of my pocket to fix the clutch. I didn't agree w/ myself having to pay for it, but they really didn't care. What a battle! Because I had over 50,000 miles already and had by passed the warranty coverage. Yet where I had to take my car in to get repaired told me that they do 4 to 5 cars per month just like mine. I would not buy Ford again based on my experience with the dealership and this vehicle. It is starting to only get worse and have more issues in less than 2 years. I am on this website because I need to find a more reliable vehicle.
Purchased a new car
Uses car for Commuting
Does not recommend this car
---
People Who Viewed this Car Also Viewed
Select up to three models to compare with the 2012 Ford Focus.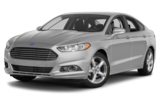 2013 Ford Fusion
Asking Price Range
$11,554–$22,846
Compare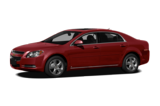 2012 Chevrolet Malibu
Asking Price Range
$10,131–$17,391
Compare
2012 Chevrolet Cruze
Asking Price Range
$9,681–$16,645
Compare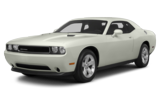 2013 Dodge Challenger
Asking Price Range
$14,919–$37,323
Compare
2013 Kia Optima
Asking Price Range
$11,271–$25,271
Compare
2012 Hyundai Veloster
Asking Price Range
$10,834–$17,790
Compare
2012 Hyundai Sonata
Asking Price Range
$10,248–$19,532
Compare
2013 Ford C-Max Hybrid
Asking Price Range
$12,274–$22,386
Compare
Featured Services for this Ford Focus