Average Ratings
---
109 out of 174 people recommended this car.
---
PLEASE DO NOT PURCHASE!!!!
by Hate focus from Cape Coral, FL | May 3, 2016
Not only transmission problems but a/c compressor, molding on doors, power windows, and thats only naming a few! And I only have 43000 miles on it!! WORST CAR EVER!!!!
Purchased a new car
Uses car for Work
Does not recommend this car
---
The most fun commuter car I have ever owned.
by glenn from Rosemead ,Ca | March 16, 2016
This 2012 Focus Se Hatchback was purchased used with 46,000 miles on it. I replaced the overflow tank due to a leak that began loosing coolant. Other than that , I have great gas mileage and a dependable car. I went in for a recall on the transmission and the new programming makes it shift better than before. Like the car.
Purchased a new car
Uses car for Work
Does recommend this car
---
Reliable Car
by Car Whisperer from Wentworth, NH | February 14, 2016
This is the first car I purchased that I walked away with feeling great about the decision I made. Ford is reliable! This car is the perfect size, not too small and not too large. The gas mileage is outstanding! I love the look of it as being a Hatchback it has an SUV look about it. I would recommend this car to anyone.
Purchased a new car
Uses car for Work
Does recommend this car
---
Solid Simplicity
by cts fan from Jackson NJ | December 5, 2015
My wife has enjoyed her 2012 Focus,with the recalls being the only annoyance.When I sold my favorite car due to horrendous, costly, frequent repairs I picked up a 2012 basic Focus as an interim car. Since the only expense has been brake pads and wipers over the year's use,I've become accustomed to the car. Since I've remarried I seldom drive over 120 anyway. If you can tolerate a car that is reliable and reasonably priced this one is for you!
Purchased a new car
Uses car for Just getting around
Does recommend this car
---
power steering $$$ slam
by costly from | October 30, 2015
Went into dealership $1775 gear replacement to repair power power steering , why electrical and not a pump . Good job Ford! going back to anything other than Ford
Purchased a new car
Uses car for Commuting
Does not recommend this car
---
Thank you for doing your research! AVOID this car!
by College Student from Buffalo, NY | October 29, 2015
I was bought this vehicle as a gift for graduating from college. I loved the vehicle and was extremely excited to have it. It had a small shutter when shifting but nothing that bothered me too much. Soon after, I received a letter for a recall of the Transmission Control Module, and seals. I had this problem fixed twice and then one day my transmission dropped and the car stopped dead at only 70,000 miles. It was covered under warranty and was fixed but from what I have read this issue will happen again and will not be fixed for long...I am now trying to trade it in and am getting low offers because of the recall. Really wish that I would have done my research beforehand. Do not buy this car if you are looking for something bug free. Very disappointed in Ford.
Purchased a new car
Uses car for Just getting around
Does not recommend this car
---
AVOID THIS CAR @ ALL COST, or YOU WILL PAY
by Superina06 from Indianapolis, IN | October 15, 2015
After driving this car as a Rental out of state I was determined this car was a must have due to its sporty feel and gas efficiency. However, my experience was much more than I anticipated when I purchased my own Ford Focus SEL 2012. During this summer I was forced to replace the 1st Gear of the Transmission after the car began stalling and broke down. Ironically, this mechanical incident occurred only 2,000 miles after the extended warranty for the transmission. This repair cost me well over $2,500 just to replace the 1st gear. I was informed by my local dealership the cost to replace the entire transmission would cost $7k. Needless to say I had to go the less expensive route and was not able or willing to trade in due to still owing a substantial amount on the car. Now, the car is experiencing electrical issues where it states, "Batter Low", "Transmission Malfunction", and "Engine Malfunction". At times the car will not lock when key is removed. I have had enough with this car and plan to take a loss and put my money into something a little less stressful. BUYERS BEWARE!!!! AVOID AT ALL COST. Thank me later. FORD has always been my preferred brand, but after their lack of willingness to address this issue, despite multiple complaints from consumers, they have lost another customer.
Purchased a new car
Uses car for Just getting around
Does not recommend this car
---
terrible!!
by small car kinda girl from houston,tx | September 30, 2015
I've had this car for a little under two years and its given me nothing but issues! the first few months were okay but i would not recommend this car. From the time i got it i thought something was just a little off but i kept telling myself that it was just because it was a 4-cyl,i have a heavy foot and i drive a lot. Recently its been acting up especially the transmission,this car really isn't the way to go. every review i have read matches what I've dealt with!! It looks nice but it is not worth dealing with.
Purchased a new car
Uses car for Work
Does not recommend this car
---
HORRIBLE TRANSMISSION
by msamra from Toronto, Canada | July 29, 2015
Never buying Ford again.. This dual clutch system is horrible, my car hesitate and vibrates from gear 1 to 2 Took it so many times to the dealer and still telling me it's normal. The GPS takes up too 30 minutes to sync my location and I have the most updated GPS card. Now I have to replace my shocks, struts and suspension and it's just ridiculous how expensive it is. Gas on the car is alright, not the greatest compare to other vehicles with the same class. One of my friends bought the 2015 Focus and I told him about the transmission and guess what? He already have this issue and he wants to get rid of the vehicle. Ford is the worst customer service in the world and the most rudest humans they have at the dealer. Bottom line, once I pay it off I will be more than happy to sell it and I will just cry from happiness :)
Purchased a new car
Uses car for Commuting
Does not recommend this car
---
Focus is Class Leading Car
by BillfromWaltham from Massachusetts | March 2, 2015
Have used Ford Focus SE, Toyota Corolla SE, and Mazda 3 in a commercial application that puts tremendous abuse and very high milage on the cars. The Focus has better build quality and far better more communicative drive experience compared with the Toyota Corolla and Mazda 3. It has a quiet high quality cabin without squeaks and noises. Not at all like the noises that appear in the Corolla with small plastic parts suddenly appearing on the floor. Have had to replace the steering racks of two Corolla's at 90K with repairs running over $3,500 a piece. Don't listen to people praising the modern Toyota its reputation is based on older models. The Mazda is noticeably lower build quality inside and out, after use it just feels cheap. Cheap unattractive plastic inside and just closing a door is very easy to feel its inferior build quality. The Focus is much better built than the Mazda, The exterior takes abuse better than both of the other cars. The Ford Focus is so much better I purchased one for my personal use. I highly recommend the Focus, like Fusions they hold their value well and command a premium in the used car market but definetly worth the extra money.
Purchased a new car
Uses car for Transporting family
Does recommend this car
---
People Who Viewed this Car Also Viewed
Select up to three models to compare with the 2012 Ford Focus.
2012 Ford Fusion Hybrid
Asking Price Range
$9,334–$17,318
Compare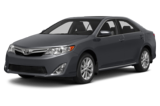 2014 Toyota Camry
Asking Price Range
$12,609–$19,977
Compare
2012 Ford F150
Asking Price Range
$14,414–$39,526
Compare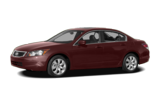 2008 Honda Accord
Asking Price Range
$6,144–$13,916
Compare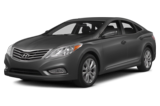 2014 Hyundai Azera
Asking Price Range
$14,443–$27,311
Compare
2008 Honda Civic
Asking Price Range
$4,652–$12,320
Compare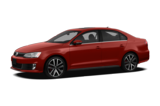 2012 Volkswagen Jetta
Asking Price Range
$6,588–$16,096
Compare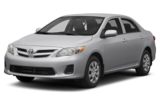 2012 Toyota Corolla
Asking Price Range
$8,349–$14,833
Compare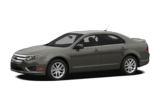 2012 Ford Fusion
Asking Price Range
$7,726–$16,102
Compare
Featured Services for this Ford Focus