Average Ratings
---
63 out of 119 people recommended this car.
---
2013 Focus from Port Richey Ford
by Ford Owner from Holiday, Florida | July 15, 2016
My experience at Ford of Port Richey in purchasing a New to me 2013 Ford Focus Titanium, but finding it took a few weeks. Our Salesman Ness was very patient and helped us find the perfect vehicle for us. Over all my experience with the dealership was the best I have had. I did not feel rushed or pressured to make a decision and get out. Like I usually have had at most dealerships I have attempted to buy a vehicle at. Thank you, Ness and Ford of Port Richey
Purchased a new car
Uses car for Commuting
Does recommend this car
---
2013 Focus
by corrin from Milwaukee WI | March 23, 2016
I purchased my 2013 Focus from Pat Cardinal. He was awesome to deal with. There was no pressure selling, it was like buying from family!! I will for sure let my friends & family know & tell them to go in & see Pat!!
Purchased a new car
Uses car for Just getting around
Does recommend this car
---
Tinny junk
by Hohum from NE IL | March 6, 2016
Just took a bath on trade to get rid of this thing. Fantastic mileage but that was only good thing. Had more rattles than my '02 F150. They couldn't fix the rattles and the transmission is lousey. Told numerous times there was nothing they could do about it. 6 months ago they re-programmed the TCM and told me that it would still make "some" noise. During the last 6 months trans starting getting worse again. Will NEVER buy another Ford!
Purchased a new car
Uses car for Just getting around
Does not recommend this car
---
2013 Ford Focus Titanium Transmission Problems
by No More Fords from Washington, DC | December 31, 2015
Once again my beloved 2013 Ford Focus Ti is having transmission problems after the supposed fix. I am on the sidelines again waiting for this to get fixed. I have less than 41K miles on this car. It seemed like a good deal at the time but I will not make the mistake of buying a ford again.
Purchased a new car
Uses car for Just getting around
Does not recommend this car
---
Update to Dec 3rd Review
by twofive0 from Humble, TX | December 15, 2015
Car left me stranded and was towed to nearest Ford dealer recently. Dealership said they won't even look at the car until next week. Unfortunately, even with a fix in place my opinion of the car is tarnished enough that I won't want to depend on it. I'll be buying something other than a Ford at my earliest convenience.
Purchased a new car
Uses car for Commuting
Does not recommend this car
---
Good Value, Poor Quality
by twofive0 from Houston, TX | December 3, 2015
I've bought a lot of cars over the years and the Focus is at the bottom of the pack in terms of quality. It's had quite a few minor issues like trim coming loose and a noisy dashboard. It's also already had a new battery sooner than I think it should have and a fuel pump control module replaced ($250). I bought a manual to avoid the DCT headache, but the manual shudders at takeoff sometimes just like the auto. All that said, I do enjoy driving the car. It's hard to beat the features and performance for the money. It may not be as dependable as a Toyota, but it's not as boring either.
Purchased a new car
Uses car for Commuting
Does not recommend this car
---
2013 Focus - no issues
by Beeler from Detroit, MI | November 14, 2015
I have 2013 Focus Titanium hatchback. Performs well, great styling, great gas mileage ~ 35 mpg and i drive fast. The car now has 46000 miles and is approaching it's 3 year anniversary. It is starting to age. I change the oil and rotate tires myself so I take a close look under the hood. Overall, I gather the dual clutch transmissions have had some issues, but I've only had my car shudder a couple of times. Ford did a software update to the transmission recently and they extended the warranty on the transmission to 150k miles, so i'm not worried about the car. I did notice drops of oil between at the enginer, transmission seal, which would be a bad thing. I think if the seal is bad, I'm ok in that the warranty covers that up to 60k or maybe more because of the known transmission problems. There is a fair amount of rust in the subframe and a cross member behind the engine which is a little surprising. It's only painted rather than galvanized. That won't cause issues in the near term but it's one of those planned obsolescence things that will make the car structurally weaker in 10 years. Overall, I'm very happy with the car.
Purchased a new car
Uses car for Commuting
Does recommend this car
---
Excellant gas milage but poor transmission design
by Automotive Engineer from Richmond, VA | October 20, 2015
The Focus is outstanding on MPG. On the interstate, going 65-70mph, easily obtain 42-44mph. Its a good car, except the transmission. You're read about it in other reviews. I'm not sure how this engineering design was approved by Fords quality control. The office that designed this transmission must have been under tight deadlines and external pressures to quickly design a transmission that enabled Ford to advertise 40+mph for this vehicle, because Ford invested heavily in promoting the Focus. I've taken the car back four times to the dealer, and each time they "reset" the software. A few days later, its hesitating again. One time the dealer told me that Ford wanted to have a class to "teach people how to drive". That was an insult. Ford needs to stop the policy of "resetting" the software and replace the system. It would go a long way instilling confidence with customers.
Purchased a new car
Uses car for Commuting
Does not recommend this car
---
Transmission issues are a dealbreaker
by Elise from | September 27, 2015
For the price, everything meets expectations EXCEPT for the transmission issues and SYNC. The car has good visibility and the side mirrors almost eliminate any blind spots. I hesitate to say they completely eliminate them, but I never had a car next to or behind me that I couldn't see. Good gas mileage. Acceleration is decent. Braking seemed a little slow to me but that could have just been the fact that I tend to drive a little fast....Good trunk space. Seats were comfortable to me. Easy to see and control in reverse. Windshield wipers seemed a tad slow to me but that could be my imagination. SYNC is a sin unto mankind and should never be used in another vehicle. It works about 60% of the time. I play music from my iPod when I drive, and whether I left it plugged in when I turned the car off or unplugged it every time, SYNC would bug out once a week and refuse to play from the iPod. SYNC would just pop back to the radio. I found that the solution to this is to repeatedly mash the AUX button very quickly for about 30 seconds. No joke. Just keep insisting that you WILL play music from your iPod or so help you God, and SYNC will eventually submit. Even with SYNC, I could have been very satisfied with this car. It fit my needs perfectly. Except for the transmission. I had the transmission situation explained to me and was told that no matter whether I had the transmission repaired or completely replaced, it would keep breaking. Forever. The design is faulty and it ruins itself. I bought this car new in the end of 2012 and got rid of it a week ago. In that time frame, I had my transmission repaired or replaced 4 times, first time occurring a month after purchase. Now, it is true that transmission fixes for this car are under warranty. But since this issue is so widespread, the parts are often on backorder. It once took a week and a half to have my transmission fixed. I am a student with a job. I cannot be without a car for over a week. It got to the point where I would wait until the hitchy, grinding, groaning transmission was nigh on unbearable before I would reluctantly leave my car at the dealership to be fixed. My transmission would act up in first gear, which means that at every stoplight and in thick traffic I was grinding my teeth with frustration and annoyance. I became resentful of my car and let it get filthy. I began to hate driving anywhere. Unless it was within a month of the transmission being fixed, when it ran fine. Ford knew they screwed up and they still kept selling these cars. I don't care that the fixes are under warranty. I'm still having to give my time for a problem that should not exist in a car this young. This car is a faulty vehicle and 3 stars is generous. I hear that later years had this issue fixed. I certainly hope so. If the transmission is functional, then this is a good car for the price, and a good first car for young drivers. It's the transmission. The transmission is the clincher.
Purchased a new car
Uses car for Commuting
Does not recommend this car
---
2013 Ford Focus SE
by Ford Owner from | September 24, 2015
I bought this car brand new two years ago, and am overall complacent about this purchase. Many people mention issues about the transmission, issues that I have experienced as well. I have been in to the dealership 4 times with mechanical issues. Luckily, still under warranty, I never paid a dime for repairs. I still have issues with jerking, and stalling with the transmission, and am planning another trip soon to get it looked at. I have had no issues with the car other than the transmission. The car is sleek, and still looks great. I love my gas mileage with this car, but I can't shake the ongoing issues with the transmission. Altogether, I would not buy this car again.
Purchased a new car
Uses car for N/A
Does not recommend this car
---
People Who Viewed this Car Also Viewed
Select up to three models to compare with the 2013 Ford Focus.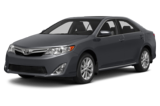 2014 Toyota Camry
Asking Price Range
$12,609–$19,977
Compare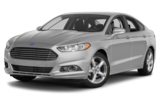 2013 Ford Fusion
Asking Price Range
$10,257–$19,973
Compare
2016 Ford Taurus
Starting MSRP
$27,220–$40,385
Compare
2012 Ford Fusion Hybrid
Asking Price Range
$9,334–$17,318
Compare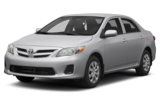 2013 Toyota Corolla
Asking Price Range
$9,816–$16,440
Compare
2012 Honda Accord
Asking Price Range
$10,065–$18,061
Compare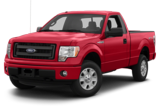 2013 Ford F150
Asking Price Range
$17,869–$41,993
Compare
2015 Ford Fiesta
Starting MSRP
$14,455–$21,435
Compare
2013 Ford Mustang
Asking Price Range
$3,633–$43,573
Compare
Featured Services for this Ford Focus