Average Ratings
---
51 out of 59 people recommended this car.
---
My awesome car!
by Satisfied from Texas | October 21, 2014
My husband just bought a '07 Merc. My car was worn out. We could not afford another car. He had to have work done on his car on Sat morning, so I went with him. Salesman met us out front, he looked at me and said, i'm glad you came today. I thought "great, sales pitch." I want you just to look at some cars I got in this week, Ok. Looked at several, mustang, escort, chevy, did not like them or too high, wrong color . . . . . . then he pointed to a little beige car in the back row. ok, cool. right size, good color, inside n out; moon roof, cool; auto seats, auto lock, cd player, tilt wheel. Made adjustments to seat and mirrors; drove around. happy, happy, happy! So, I drove away getting a car I did not want when we got there, but did when we left. If I have my way, I will never drive anything but a Fusion. Shortly, our son had the salesman look for one for him just like mine; only difference, his is standard. THAT is how good our Fusions are: Family Good.
Purchased a new car
Uses car for Just getting around
Does recommend this car
---
Great Car
by Sam from Exeter ON Canada | July 29, 2014
I own a 2007 Ford Fusion SE With standard transmission. There is about 274900 kms on it. I bought for $3000.00 march 2013. It is a great car, only thing I had to do was change the driver wheel bearing (was not fun, had to buy an entire arm) cost me about $200.00 labour and parts. The only other thing is the LED on stereo is out, but I don't care to much as long as the stereo works! It drives very nice, and is amazing on fuel! I can easily get 750kms to a tank which is in town and country driving without even trying. It is only a 4 cyl engine so its not real fast but its good for what it is. There are two types of engines used in this year (I believe) the other engine has some problems, I would be carful not to buy it as they are known for the engine light coming on then the engine being blown out of them. Go for the 4 cyl engines.
Purchased a new car
Uses car for Commuting
Does recommend this car
---
No problems
by JJ from Canada | April 20, 2014
I bought my 2007 SEL V6 used, had 50,000 k on it when I got it. Today it has 111,000 K and all I do is Change the oil, filters, tranny flushes. Nice ride, lots of power, gook mpg. Always starts no matter how cold. I look after it and it does the same for me. Next car will be a Fusion I am sure.
Purchased a new car
Uses car for Transporting family
Does recommend this car
---
engine problems
by Camielle from Chicago | March 31, 2014
Do not buy this year of model! i bought mine used with 84,000 in November. It's now March and I found out I need an entirely new engine !!!! I hate this car. It gets terrible gas mileage, the seats kill my back, and it's known for being defective. DO NOT PURCHASE THIS CAR!
Purchased a new car
Uses car for Commuting
Does not recommend this car
---
2nd worst car I ever owned
by Average Joe from Chicago | November 9, 2013
This car should not have had such a big engine for such a small car. The 3.0 engine is far to big for this car. I am getting on average 21 in the city and maybe 23 on the highway and this is terrible.
Purchased a new car
Uses car for Just getting around
Does not recommend this car
---
Started giving problems at 50,000 miles
by Former Toyota Owner from Alburtis, PA | October 1, 2013
At 50,000 miles the air conditioning unit broke. One day I turned it on and I felt like it wasn't working. I took it to the dealer who had it for a full 3-4 days and my car needed four parts and my total bill was $950 plus I had to pay for a rental car. And then at 51,000 miles I couldn't get out of my door one day. The door handle broke and just the door handle costs $60 with tax from the dealer and luckily I have someone to put in in for me otherwise I'd probably have to pay a lot at the dealer. Other than this, I have had not any major problems. The seat belt does not retract all the way and was like that this when I bought the car with 20-something thousand miles. And the car feels like the steering wheel shakes when I drive. I own a V6.
Purchased a new car
Uses car for Work
Does recommend this car
---
149,000 Miles, Ready To Die
by FusionOwnerLady from Austin, TX | July 25, 2013
I bought my 2007 fusion brand new in December of 2006. I would say she was worth the money new but I would highly discourage you from buying this model out of warranty. Right around 60K the air conditioning belt started squeaking. Had it tightened, then replaced. The thing still squeaks. At 100K – the struts needed to be replaced. At 115K, the air conditioner stopped blowing and had to be fixed. Now at 140K, the transmission is slipping. I heard that is a common problem with fusions. It's really comfortable, the seats still look brand new, the trunk is huge and it never broke down on me.
Purchased a new car
Uses car for Commuting
Does recommend this car
---
Not the best car I have ever owned, but decent
by the fusionater from Akron, Ohio | September 4, 2012
I purchased my 2007 Ford Fusion for my son in August of 2010. You can get this car in a five-speed which is what I have. The five-speed is fun but not recommended. If you are interested in buying the Ford Fusion i recommend you stray away from the 2.3L four cylinder. It has limited power and not recommended when traveling through the mountains (example: West Virginia). The four cylinder however, does get fairly good gas mileage if you don't beat on it. If you are looking for a car with power stay away from this one. If you do drive it like a race car check your oil every chance you get. I have never had a car 2007 or newer burn oil like mine does. Other than that it will provide reliability and is a good starter car for someone just getting their license. (Example: My 16 year old son).
Purchased a new car
Uses car for Commuting
Does not recommend this car
---
fusion
by fusion from | August 13, 2012
good car just small for me, being 6'3" 275lbs. very peppy. have had no issues with it. wife loves it.
Purchased a new car
Uses car for Commuting
Does recommend this car
---
Great car for size and money
by Bamamomof3 from Huntsville, AL | July 8, 2012
We were looking for a car that better gas millage than the 15 mpg that our SUV and Pickup got. We also had three growing children one of which was fixing to get her learners permit when we were looking to make this purchase. We had narrowed it to the Ford Escape or Fusion, and found it interesting that the 3 kids had more room in the back seat of the Fusion than they did in the Escape. Also the Cheaper Fusion offered many more features like power drivers seat which did not come in the basic Escape. We drive Fords because my grandfather retired from there and we got a family discount. We have never really had any major problems with any of them. That can be said of the Fusion as well. It is comfortable to drive and easy for 4 to fit in, if the 5th person is small or the ride is short then there is no problem with 5. I have a bad disk in my back and have problems sitting for long periods of time. I have no problem sitting in the front seats of the Fusion for up to two hours without getting out to walk. The same cannot be said for the back seats, but I also can't sit in the back seat of our 2004 Exhibition for more than 30 minutes without discomfort. There is road noise but less than we have in the Exhibition. And besides a 6 disk CD changer, it comes with a MP-3 outlet in the center console along with an extra 12 volt outlet hid in there so you can hide your valuables and still charge them. It had over 77,000 miles and all we had done was scheduled maintenance when a man pulled out in front of my 18 year old daughter. She slammed on the brakes but could not stop in time. The air bag did deploy, but at a slower rate since it is designed to go off based on your speed. This kept her from being worse by the airbag than from the crash like happened to my mom in a wreck in a early 90's car. I have been looking for a replacement for 2 months now and can't believe how hard of a time I am having finding something of equal quality for the price.
Purchased a new car
Uses car for Just getting around
Does recommend this car
---
People Who Viewed this Car Also Viewed
Select up to three models to compare with the 2007 Ford Fusion.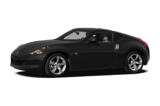 2012 Nissan 370Z
Asking Price Range
$20,746–$32,470
Compare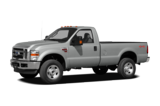 2009 Ford F350
Asking Price Range
$12,630–$40,874
Compare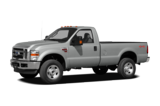 2009 Ford F250
Asking Price Range
$9,831–$38,851
Compare
2007 Toyota Camry
Asking Price Range
$6,611–$14,491
Compare
2006 Mazda Mazda6
Asking Price Range
$3,883–$11,215
Compare
2010 Nissan Murano
Asking Price Range
$12,922–$23,162
Compare
2006 Mercury Milan
Asking Price Range
$3,777–$11,373
Compare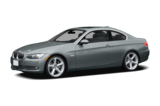 2008 BMW 328
Asking Price Range
$9,085–$20,969
Compare
2006 Ford Mustang
Asking Price Range
$3,514–$22,158
Compare
Featured Services for this Ford Fusion