Average Ratings
---
58 out of 69 people recommended this car.
---
2006 Mustang GT 5 Speed
by foursixmustang from VA | January 20, 2015
I've owned my 06 mustang gt for about a year now. Has 72k miles. It's a solid, fun to drive car, and I average 18mpg daily driving. I do have a few problems: the smart junction box has failed internally and caused the alarm and remote keyless entry to not work. Also, the speedometer doesn't work when its cold outside (bad stepper motors inside of the instrument cluster), I've also had the notorious dash rattle near the a-pillars from the worn felt tape. Had a water pump leak and seized e-brake cables. Maybe the first owner neglected it. Overall its a fun car to own and drive.
Purchased a new car
Uses car for Commuting
Does recommend this car
---
Best mustang and muscle car for the money
by Mustang fanatic from Sarasota, FL | September 8, 2014
I bought a brand new 2006 Mustang GT convertible premium and I love it. It's comfortable for either getting to and from work or going for a long drive. I love the retro but simple modern styling inside and out, the 80's and 90's were too boring and the newest mustangs are too flashy. The 4.6 V8 is very smooth and when you gunn the motor it pulls with amazing power. The automatic tranny is good, but it prefers heavy acceleration and doesn't like to be babied, which is a good thing for people who drive it fast, especially me. I never had any issues with the car. I plan on keeping this car and I'm willing to rebuild the engine and transmission when it comes to that time. It's the best car I have ever purchased.
Purchased a new car
Uses car for Having fun
Does recommend this car
---
Awesome
by Gravydog from Regina, Sask. | July 18, 2014
Bought a 2006 v6 w/ Pony Pkg. @ auction; black w/ tinted everything Bought new tires & new battery; a little bumpy due to older-style suspension & pot-holes Runs & looks as good as when new 1 complaint: the fan Off switch is not with the fan control where it should be! It's on the vent control?! 2 problems: a) there is a clicking sound sometimes when I adjust the vent control (going from head to foot, or to windshield) (may have been due to the old battery, though) & b) the Driver's window LOWERS instead of raises after I shut the door! (just started this week)
Purchased a new car
Uses car for Having fun
Does recommend this car
---
Best Car Ever
by Sunny Delight from Sacramento, CA | June 21, 2014
I bought a GT in 2006. It was a dream come true, and still is. 8 years later she's still a head turner. In addition, you can purchase bolt on parts that will increase your horsepower significantly. I put a supercharger on mine, as well as new suspension parts, cat back mufflers, and bigger tires and rims. That's what is so great about Mustangs.... It is, and always has been, one of the most customizable cars ever produced. No two are the same, each being a unique design that the owner created. It's like the gift that keeps on giving. If you're thinking about buying a Mustang, do it, and don't look back!
Purchased a new car
Uses car for Having fun
Does recommend this car
---
2006 V6
by Mustang Mike from Ohio | May 24, 2014
bought my 06 in May of 07, 18000 miles, now has 47000, it sits through the Ohio winters, It looks new, the only thing I did was tint the back window, drive it to Mecum in Indy every May, and all the local shows around Cleveland , it runs great and has good speed for highway travel, a real cruiser, I don't care much for the 2010 and up, but everyone has their own taste. I will hold on to it as long as I can drive.
Purchased a new car
Uses car for Having fun
Does recommend this car
---
Great Car
by 45live from Philadelphia, Pa. | May 5, 2014
I Purchased this car 2 weeks ago used and it was restored by the owner as well as the dealer..this car is AWSOME!! This is my dream car, and I could not pass up such a wonderful opportunity to purchase. it is fast and has a lot power. this car is a keeper!
Purchased a new car
Uses car for Just getting around
Does recommend this car
---
Bait and Switch
by You fooled me once from Western CT | May 5, 2014
They advertise cars at great prices that they do not have. Once you're on the lot high pressure to try and get you into another vehicle. The old "Bait and Switch" trick.
Purchased a new car
Uses car for Commuting
Does not recommend this car
---
Best Bang for the Buck
by Viper Guy from Kansas City | May 1, 2014
I did a review on this car several months ago under the name 2 Snakes and just want to give an update. At that time the car had 71000 trouble free miles of enjoyment. I'm down to one snake now and it's a Viper. The Cobra R went to Mexico to a Ford museum. Now the car has 240,000 miles and is still going strong. Only major repair was a clutch replacement last month. Gee, the first one only lasted 235,000 miles! I'm retired now so I won't be piling the miles on like I used to so it's time to spiff it up a bit. My plan is for lowering springs and 20" tires/wheels. I'll have some paint touch up done to make it look new again and possibly put new carpeting in the front. The front carpet wore out on the driver's side even with floor mats. I guess they slid around enough over the carpet to wear it in places. Mechanically it's still sound and dependable and even though there are a few bruises here and there, there is no rust anywhere on the body. I can't help but rave about this car as it's as good as it gets and the best part of it, it is AMERICAN!
Purchased a new car
Uses car for Just getting around
Does recommend this car
---
Beware of these years
by First Car from East Fishkill, NY | March 11, 2014
The 2005 to 2007 Mustangs have a serious defect that Ford refuses to fix. You can't get any fuel into the tank. The nozzle keeps clicking off.
Purchased a new car
Uses car for Having fun
Does not recommend this car
---
2006 Ford Mustang Convertible V6
by Proud Mustang Owner from New Jersey | February 15, 2014
Just purchased this car about a month ago- racing red with a tan soft top. Overall beautiful car, drives nice and ride comfort is good considering its a sports car. You can still feel the bumps in the road pretty good because of the sports tuned suspension, but nothing to crazy. We have a few issues with the vehicle that are considered minor in my opinion- there is a rattling noise behind the dash when idling and around 40mph, somewhat annoying. Than there is also the starting problem sometimes it starts on the first crank, sometimes it takes a few cranks. It is winter in NJ right now, but it should start on the first try. I bought the car from a Ford dealer, so they are standing behind the vehicle and fixing it free of charge, along with providing us with a loaner. Other than these 2 minor issues, the car runs great, and the engine has a beautiful growl and hum when you are accelerating. This car gets up to speed fast- don't underestimate the power of the 4.0 liter V6 in this car- if you push the car to its limits, you will be in shock how fast it goes. My car has the tan leather interior along with the shaker audio system. The shaker audio system is a must have feature considering how great it sounds! The bass is unbelievable and really 'shakes'! The interior on 06 mustangs and pretty much all mustangs is basic- nothing crazy just the basics you would expect. Manual air conditioning, radio, etc. If you opt for the convertible, it adds a few more interior controls. My car also has the pony package, which is highly recommended. It adds ABS brakes, fog lamps that look awesome on the front grill, and some other safety features like traction control. It also adds the MyColor option to the speedometer which allows you to control the color of the speedometer- cool feature! Overall, if you are in the market for a 06 mustang, it is a great car and expect many years of fun driving and reliability! as long as you maintain this car, it will last for a very long time!
Purchased a new car
Uses car for Just getting around
Does recommend this car
---
People Who Viewed this Car Also Viewed
Select up to three models to compare with the 2006 Ford Mustang.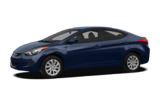 2011 Hyundai Elantra
Asking Price Range
$7,189–$13,961
Compare
2006 Chevrolet Suburban
Asking Price Range
$4,771–$16,843
Compare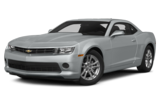 2014 Chevrolet Camaro
Asking Price Range
$10,922–$40,234
Compare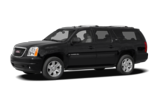 2011 GMC Yukon XL
Asking Price Range
$19,704–$37,708
Compare
2015 Dodge Charger
Starting MSRP
$27,995–$62,295
Compare
2006 GMC Sierra 1500
Asking Price Range
$6,399–$21,099
Compare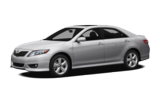 2010 Toyota Camry
Asking Price Range
$7,745–$15,061
Compare
Featured Services for this Ford Mustang