Average Ratings
---
17 out of 21 people recommended this car.
---
3rd times the charm?
by Stang Man from New York, Ny | January 25, 2016
So i have owned 3 mustangs in my life. A 1986 SVO, a 2009 Roush 429R and my current 1985 5.0 Convertible. Honestly, i was less than impressed with the 2009 i owned, it wasn't a bad car.. it did have some issues that my 80's mustangs didn't have until well into the 200K mile range.. And unfortunately due to all the electronics they are very difficult to fix, and the dealerships don't employ mechanics, so unless a computer tell's them what is wrong, they can't fix it.. My 2009 was an absolute rocket.. very fast, had a stage 3 Black edition, with a smaller pulley and 529WHP. It would eat GT500 mustangs for lunch.. and walk all over Z06 Vett's for desert. Speed was not the issue.. Actually it was borderline too fast for daily driving.. The issues i had with the car were fit and finish.. the body panels squeaked, the dash would rattle, the rear would clunk, the hood latch didn't hold over 130MPH, so hood pins were mandatory, the front fog lights leaked water, the head lights would get condensation in them as well, there were electrical issues with the Mach 500 radio.. and worse of all was the design, it was good looking, but just way too big.. it was like a 2 door Cadillac. After driving 80's mustangs, it feels like a tank, and it's not as much fun.. my current 1985 has better build quality, materials feel better, and the sound of a classic 5.0 is still unmatched by the 4.6 in these cars.. Would i recommend this car to anyone.. No.. Because the issues i had with mine were in the 3 years of ownership with 15K miles on the clock.. I can't imagine more miles, and hard driving making things better on these cars..
Purchased a new car
Uses car for Commuting
Does not recommend this car
---
Beware
by Shelby KR from | November 24, 2013
Called the dealership and told them that I want to by the car. They told me it's mine and that I will receive the down payment contract first thing next morning. Called them next morning to ask for the contract and was told, that they are doing the paperwork right now. Two hours later, they called me that they sold the car to an employee of the dealership the day before! They called me back another two days later and offered me the car again but they told me that they have higher bids in the meantime... The told me that I can have the car if I'm willing to raise my offer by 16k over the original agreed price. Seems like they try to play games with their customers! Beware
Purchased a new car
Uses car for N/A
Does not recommend this car
---
Great Mustang
by RaeTrumpet from Hampton, VA | November 22, 2013
I've always wanted a Mustang. just purchased an 09 in cream-puff condition. Great price. A lot of pep with decent gas mileage with this much acceleration, V6. It rides well, Even my wife likes the ride We are 72 and 68. Gorgeous color, dark Candy-apple ride. As they say, "it has eyes."
Purchased a new car
Uses car for Having fun
Does recommend this car
---
Great Looking Muscle Car
by Carnut from Ocean City, Md. | August 4, 2013
Bought the Mustang for my wife, and she loves it. I am very pleased with it's performance and finish. It is to be seen if it is as reliable as the Elantra it replaced. I was a bit disappointed that a sporty car like this did not come with some of the items that our "economy car" Elantra had, such as driving/fog lights, and vanity mirror lights, to mention a few. Overall though it is a good looking car.
Purchased a new car
Uses car for Just getting around
Does recommend this car
---
ford mustang 2009
by luke from tampa, fl | July 19, 2013
this car has style, but like the 2005-2009 mustangs there is a defect in the cowl of this car located by the wipers. right after my warrant expired water started draining into the floor board. there is a rubber sleeve that drains the rain water and car wash located behind the battery. once this sleeve gets dirty the tank fills up with water and drain through your vent which leads to your floor board. if you begin to experience any problems with your door locks this will be your first sign. then you will start to have sensor errors, mine sensor fault was the tire pressure sensor. the funny thing is that this is known by ford and when i took it in they claimed it was the defrost causing the problems and suggested i get their water damage guy to clean up the water damage form the car. the great thing is that i live in florida so defrost isnt the issue, the issue is it rains too much in florida. so since my warranty has expired they documented that my sensor was bad and my defrost evaporator is bad. unlike other car companies who fix defects in the manor of recalls for has obviously set up a contingency plan to take no fault in the design of the car and its poor drainage system. i hope my warning can save you from the heartache i have experienced because i truly love this car prior to these issues. you can look on the internet to see how you yourself can fix this problem to prevent almost lemon law effects to this car. the other night a cop knocked on my door to tell me my alarm was going off. i couldnt get it to stop without unplugging my battery and the car smelled like it was shorting out. sad thing is i bought this car off the showroom at my local dealer ship for it is a 45th anniversary edition. thanks hope this helps. car only has 43000 miles on it and was purchased in july 2009 and is only used for casual driving
Purchased a new car
Uses car for Having fun
Does not recommend this car
---
LOTS OF FUN!
by Lisa B from NH | September 1, 2012
waited and watched for this car a long time. got exactly what I wanted thanks to cars.com! Right color too!
Purchased a new car
Uses car for Having fun
Does recommend this car
---
Great Convertible
by Mustang Enthusiast from Houston, Texas | July 2, 2012
After several months of looking, I found just the color combination mustang gt convertible. It has low miles and is just like new excpet of $$$$. It is driven primarily on weekends and is great fun.
Purchased a new car
Uses car for Having fun
Does recommend this car
---
My Mustang
by QBAAHORA from Las Vegas | October 21, 2011
This was an extremely reliable convertible which I bought used. I like the styling and the spaciousness of the front seats. The seats themselves, however, are awful. The stereo is pitiful and the clock is so small as to be unreadable. I also miss a temperature gauge. Having said this the A/C is excellent for a convertible. The ride is quite good as is the handling. Mine has the older V-6 so if you are looking for an economical and fast Mustang get the new one. I think the styling is unmistakably Mustang and looks great on a convertible. I like the 2009 tail end better than any year made. But lose the antenna mast. Who uses them anymore? Yugo!
Purchased a new car
Uses car for Work
Does recommend this car
---
Gets attention
by Jim from Chardon, oh | October 4, 2011
Bought a California Special in vapor Silver. I put 20" foose wheels, pypes mufflers and a shelby rear spoiler on it as soon as i got it. This car gets compliments everywhere i go. The ride quality is great for a sports car, even with the 20's on it. I thought about getting the refreshed 2010 body style but have to say, my 09 looks better in many ways...especially the back end. The interior is the only semi-negative point on the car. The newer model is definitely new ford and mine is old ford in that department. All-in-all, i love my mustang.
Purchased a new car
Uses car for Having fun
Does recommend this car
---
Great looks, fun to drive, and I fit well in it!
by paul1966 from Midland, Mi | March 12, 2011
Being 6'5, and 250# finding a car I fit in is a challenge. Lots of head and leg room. Great car, good feel, and has everything I want. No problems so far.
Purchased a new car
Uses car for Just getting around
Does recommend this car
---
People Who Viewed this Car Also Viewed
Select up to three models to compare with the 2009 Ford Mustang.
2017 Chevrolet Camaro
Starting MSRP
$25,905–$67,140
Compare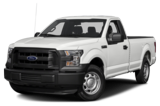 2015 Ford F150
Starting MSRP
$26,030–$55,305
Compare
2000 Pontiac Firebird
Asking Price Range
Price Coming Soon
Compare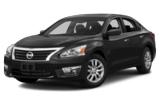 2015 Nissan Altima
Starting MSRP
$22,300–$32,350
Compare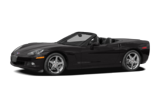 2010 Chevrolet Corvette
Asking Price Range
$20,140–$58,912
Compare
2017 Ford Shelby GT350
Starting MSRP
$54,570–$54,570
Compare
2015 Chevrolet Colorado
Starting MSRP
$20,120–$34,415
Compare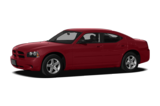 2008 Dodge Charger
Asking Price Range
$2,208–$19,228
Compare
Featured Services for this Ford Mustang