For 2011, Ford issued a mechanical overhaul of its popular Mustang: new engines, quieter interiors, better gas mileage. The lineup's granddaddy, the Shelby GT500, sees smaller improvements by comparison.

The Shelby GT500 is still a straight-line juggernaut, but the V-8 Mustang GT is catching up as a performance car — and away from the drag strip, the Shelby's handling dynamics leave something to be desired.

Officially called the Ford Mustang Shelby GT500, the car caps a Mustang lineup that includes new V-6 and 5.0-liter V-8 drivetrains. Though the GT500's supercharged V-8 has the same displacement as the 2010 GT500 did, a new aluminum block makes it 100 pounds lighter. Combined with better aerodynamics and new electric power steering, the GT500 is slightly more fuel efficient.

Our full take on the 2011 Mustang is available here. Click here to compare the Mustang lineup, or here to compare the 2011 and 2010 versions of the GT500. This review focuses on what sets the GT500 apart.
Sizing It Up
Available as a coupe or convertible, the GT500 trades the Mustang GT's galloping emblems and driving lamps for a taller grille, shapelier bumpers and lower fog lights. It ends up looking more similar, particularly up front, to the V-6 Mustang. Having never cared much for the V-8 Mustang GT's gratuitous lower air dam, I welcome the look.

The signage, not so much. Our press car came festooned with nearly a dozen cobra, Shelby, SVT and GT500 icons. (In fairness, you can remove a few, along with the racing stripes, if you want.) The decals signal the car's myriad influences: racing legend Carol Shelby, Ford's Special Vehicle Team, the resurrected GT500 moniker, the original 289 Shelby AC Cobra. I half expected to find an outline of Michigan stamped somewhere.

Ford lowered the car's ride height by nearly half an inch this year. The GT500's standard 19-inch wheels wear high-performance P255/40ZR19 front and P285/35ZR19 rear tires; our test car had an optional SVT Performance Package that includes thicker, 19-inch front wheels, 20-inch rears and Goodyear Eagle F1 SuperCar tires all around. A set of four of those is just over $1,200 on TireRack.com — steep, but not as bad as comparable Pirelli or Michelin sets.

Convertible GT500s employ a power cloth top. In lieu of a traditional moonroof, coupe shoppers can opt for an optional fixed glass roof. Previously available only on lesser Mustangs, the roof includes a retractable sun shade.
Horsing Around
A new aluminum-block version of Ford's 5.4-liter supercharged V-8 replaces last year's iron-block engine. Up 10 horsepower thanks to revised exhaust tuning, the 550-hp drivetrain idles with a rich interlude of growling, hissing and other certifiably bitchin' noises. It moves out, too: Acceleration lacks the immediacy you get with a larger-displacement V-8, but stay on the gas past 3,000 rpm and the supercharger's high-pitched whine signals serious thrust. Deactivate the traction control and slip the clutch just shy of that mark, and you'll handily spin the rear tires for seconds on end. Peak torque of 510 pounds-feet comes at 4,250 rpm; thundering past that mark toward the engine's 6,250-rpm redline elicits cries of enthusiasm — or terror — from your passengers.

The SVT Performance Package adds a quicker, 3.73 rear axle ratio. Other GT500s have a 3.55 axle. Our friends at MotorWeek hit 60 mph in 4.5 seconds and did a quarter-mile in 12.9 seconds in a 2010 GT500 convertible with a 3.55 axle. With the 3.73, the lighter 2011 GT500 coupe can probably hit both marks a few tenths of a second quicker.

Eschewing the market's technically advanced, if less involving to drive, dual-clutch transmissions, the GT500 sticks with a six-speed manual. The heavy clutch pedal isn't conducive to rush-hour traffic, but it engages smoothly enough, and the striped cue-ball shifter exhibits short, well-placed throws. Fifth and 6th gears both function as overdrive, and 6th seems quite tall. Our test car dallied around 2,000 rpm at interstate speeds, and assertive 60-to-70 mph passing required downshifts to 5th or 4th.

Of course, such gearing helps with fuel efficiency — and the GT500's 15/23 mpg EPA gas mileage rating keeps it just beyond the reach of the gas-guzzler tax. Credit the lighter engine, electric power steering and various aerodynamic enhancements. Last year's 14/22 mpg GT500 incurred a $1,000 tax.

An optional upgrade on the Mustang GT, the GT500's brakes comprise 14-inch front and 11.8-inch rear discs. The fronts have four-piston Brembo calipers, and all four employ antilock braking. Given the hardware, I'm unimpressed with the performance. There's a lot of pedal travel before the brakes bite down, and overall stopping power feels modest. Indeed, it took 130 feet for MotorWeek to stop its GT500 from 60 mph — 15 feet more than it took in a V-6 Chevrolet Camaro. After a few hard stops on a 90-degree day, our test car displayed noticeable brake fade.
Ride & Handling
Ford has dabbled with an independent rear suspension on prior SVT Mustangs, with mixed results. No such tinkering this time: The Shelby GT500 has the same solid rear axle as the lesser Mustang. A limited-slip differential is standard, and the SVT Performance Package adds stiffer springs all around. Ride comfort is tolerable on smooth pavement — senior editor Joe Wiesenfelder found it admirable — but things unravel quickly over bumpy patches. The rear wheels hop skittishly over broken pavement, and midcorner bumps induce noticeable wheel hop. Cars without the SVT Performance Package, whose lighter wheels aim to reduce unsprung weight, could fare even worse.

Electric power steering, added for 2011 to boost gas mileage, delivers lighter-effort low-speed steering than I'd expect in a performance car. Editor Joe Bruzek, the staff hot-rodder, didn't like it. My beef lies more with turn-in precision: Point the GT500 in a new direction, and the response is too sloppy for a car in this league.

The GT500 resists pushing wide too soon, like any proper rear-wheel-drive car should, and sliding the rear to finish out a sweeping curve is easy enough. But a number of factors — uninspired steering, a hair too much body roll, the skittish rear — take the fun out of such maneuvers. Wiesenfelder spent plenty of time in the V-6 and 5.0-liter V-8 Mustangs, and he found that both cars exhibited better overall balance.

Ford says it made a number of improvements to the GT500 convertible to improve rigidity. We haven't driven it, but if you get a chance to drive a 2011 GT500 convertible and coupe back-to-back, send me an email with your thoughts.
The Inside
My major impressions of cabin quality are in my review of the restyled 2010 Mustang, whose interior is mostly carried over for 2011. The GT500 gets unique seats with Alcantara suede inserts alongside a high-quality grade of leather, and they strike a nice balance. There's good thigh and lateral support, without bolsters so huge you regret eating dessert. Taller drivers may want a few more inches' rearward travel, but that would encroach on what's already a pretty tight backseat.

More useful would be a telescoping steering wheel, which the competing Camaro and Dodge Challenger both have standard. The tilt-only wheel seemed too close to the dashboard. While I'm at it, I'm not so wild about the aluminum trim. It's the real deal and not some plastic imitation, but the dimpled pattern looks like freakin' polka dots.

Our test car's optional navigation system and dual-zone automatic climate control are rare in this class, and the navigation system's graphics are first-rate. While navigation isn't standard, Ford's standard Sync system includes emergency 911 assistance and turn-by-turn directions, both routed through Bluetooth-enabled cell phones. The latter feature works much like the Directions & Connections service from GM's OnStar. Sync's directions service isn't as user-friendly — it picks up your destination by voice recognition, rather than you talking to a live operator — but Ford includes a free three-year subscription. Most GM cars with OnStar carry the basic Safe & Sound package for only a year; Directions & Connections typically costs extra.

A 500-watt Shaker stereo is standard. Our editors agreed: Ford can do better. Our test car's speakers blatted out more noise than music, with disappointing clarity no matter who the artist was. A 1,000-watt Shaker stereo is optional, but we haven't heard it.
Safety & Pricing
In crash tests by the Insurance Institute for Highway Safety, the 2010 Mustang coupe and convertible both earned the top score, Good, in front and rear-impact tests. In side impacts, the coupe earned a score of Acceptable. The convertible scored Good. IIHS spokesman Russ Rader said he expects those ratings to carry over to the 2011 Mustang.

Standard equipment includes front- and side-impact airbags; side curtain airbags, however, are not available. Antilock brakes and an electronic stability system are standard. Click here for a full list of safety features.

The GT500 coupe starts at $48,645. The convertible runs another $5,000. Standard features include a power driver's seat — albeit with manual recline — plus leather upholstery and the Shaker 500 stereo with USB/iPod integration. Options include the SVT Performance Package, a navigation system and the Shaker 1,000 stereo. Curiously, a power passenger seat and heated front seats — both optional on lesser Mustangs — are not available on the GT500.

Given the Mustang GT's new drivetrain, the GT500 seems a tough sell: It runs a hefty $15,800 over an uplevel Mustang GT Premium. Load the GT with comparable performance packages, and it's still some $13,500 more affordable than a base GT500.
GT500 in the Market
Five years back, the Shelby GT500 provided an answer to all the enthusiasts clamoring for more power than the Mustang GT's three-valve, 4.6-liter V-8 could offer. The GT500 was expensive, but it delivered power in spades.

Times have changed. The 2011 Mustang GT has a four-valve, 5.0-liter V-8 that's good for an impressive 412 hp. It's quick: MotorWeek shredded the quarter-mile with its GT in 13 seconds flat. Traction could be a major factor, and proper drag radials at the strip may do relatively more for the GT500 than the GT. Still, with all factory performance upgrades included, the Mustang GT runs nearly $14,000 cheaper — leaving ample cash for performance enthusiasts to make their GT all the better. The GT is also 20 percent better on the mileage front.

While the GT500 packs better acceleration and compelling styling, the Five-Oh could prove its downfall. Carol Shelby has a worthy steed — or serpent, as it were — in the GT500. But the Mustangs for the masses have improved so much that few may care.
---
People Who Viewed this Car Also Viewed
Select up to three models to compare with the 2011 Ford Shelby GT500.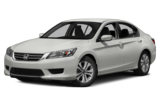 2014 Honda Accord
Asking Price Range
$14,256–$23,580
Compare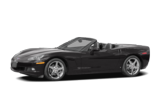 2007 Chevrolet Corvette
Asking Price Range
$15,868–$43,492
Compare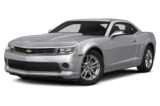 2015 Chevrolet Camaro
Starting MSRP
$23,705–$72,305
Compare
2014 Nissan Maxima
Asking Price Range
$13,764–$27,812
Compare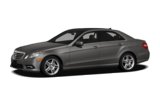 2012 Mercedes-Benz E-Class
Asking Price Range
$14,709–$40,513
Compare
2015 Dodge Charger
Starting MSRP
$27,995–$62,295
Compare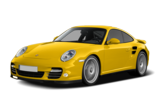 2011 Porsche 911
Asking Price Range
Price Coming Soon
Compare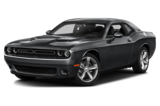 2015 Dodge Challenger
Starting MSRP
$26,995–$58,295
Compare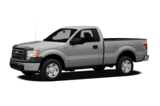 2011 Ford F150
Asking Price Range
$12,798–$35,662
Compare
Featured Services for this Ford Shelby GT500