Average Ratings
---
46 out of 49 people recommended this car.
---
Best muscle car for the money
by paul from minnesota | June 4, 2015
I love the power this car has for the money.i spend more time listening to the growl of the v8 then the radio. i looked at dodge challenger, and corvette, Nissan 350z the mustang is the best value you can get for v 8 muscle car 412 hp i love mine
Purchased a new car
Uses car for Having fun
Does recommend this car
---
Mustang2012GT
by Mustang2012GT from Naperville, IL | May 15, 2014
I am very happy with my 2012 Mustang GT. I have had it one month today, and enjoyed every minute of it. I had a 2005 Mustang GT and thought it was fast and fun but, the extra 107 Horse Power in the 2012 GT is awesome!!! If you like Mustangs this car won't disappoint you.
Purchased a new car
Uses car for Commuting
Does recommend this car
---
Wow Factor
by tbonz2869 from NC | April 2, 2014
After having owned the new 2011 5.0 Coyote powered GT, I was afraid that I would not get the expected "bang for the buck". Boy, was I wrong. This car is worth the extra $15k that one could not build just by slapping a supercharger on a 5.0. The handling and ride quality far exceeds the premium 5.0 that I traded. Prior to my initial 11 GT purchase, my wife wanted the SS Camaro. After we test drove both, she conceded that the SS did not have the "take her stomach" pull of the 5.0, in either manual or auto trans variation. Then after the trade up to the GT500, she really enjoyed the pull that only torque can bring.
Purchased a new car
Uses car for Having fun
Does recommend this car
---
Modern Muscle
by First time FORD from New Jersy | November 19, 2013
I have owned the car for 2 years now and so far it has been everything that I expected. Had one issue with the front lower control arms but the dealership replaced under warranty and i have had no problems since. Car performs very well, overall quality of the vehicle is excellent.
Purchased a new car
Uses car for Having fun
Does recommend this car
---
The New Hotness
by The Arbiter from Lynchburg, VA | October 21, 2013
I had driven a 2010 Mustang liked it, but this 2012 is awesome. It is bright red (Race Red) and the interior is smoke (black color) and looks stunning. The performance of the V6 3.7 L engine with its 32 valve DOHC putting out 305 HP will put a smile on any enthusiast's face, and the approx 30 mpg hwy will please the wallet. The Mustang is a head turner, tire burner and will get the blood flowing.
Purchased a new car
Uses car for Just getting around
Does recommend this car
---
2012 Mustang
by Signman in Dunedin from Dunedin, Florida | October 14, 2013
Can't beleive the car has a 305 Horsepower V-6 that still gets over 20 miles per Gallon around town and 30 on the highway. Great car...looks good...fast...economical. Bought it from Ferman Dodge/New Port Richey. They negotiated with me until we made a Deal...None of this NO HAGGLE PRICING like some other Dealers I went to.
Purchased a new car
Uses car for Having fun
Does recommend this car
---
I Finally Bought a Mustang
by The Yankee Truth from Pleasant Hill, CA | October 3, 2013
I promised my teenage daughter she could have my car if she got a job. She did, and it was time for me to keep my promise. Since I was looking for a car in late August-- the end of the model year-- there were many deals advertising zero percent interest for 60 months, or no payment for 3 months, or rebates and other incentives. I figured I'd buy a sedan that gets good mileage. I checked out the Civic, Sonata, Malibu, and Altima. All great cars in the same price range and various incentives. I couldn't make a decision, feeling like there was no "perfect" car for me. If I bought one of the above, I'm sure I would have questioned if I should have bought one of the others. After feeling exhausted weighing different offers from different dealers, I decided to go with my heart. I told my daughter for years my next car would be a Mustang. I thought that was just more of a dream than reality. The next day I went on Cars.com and found a 2012 Mustang Convertable. I knew that was the car. I went to the dealer and drove home in it that afternoon. Just like the TV commercial, no drama. The price was right and car exactly as advertised. It has a very smooth ride, great handling on curves. It's a V6, so it's not a muscle car, but is quick and nimble. I'm in my early 50s and not interested in racing or going 120 mph. I find it very comfortable to drive. I find it difficult to see when backing up. The rag top creates a large blind spot, so you have to rely on the side mirrors. There's a back seat, but in name only. I can't imagine anyone being able to fit with virtually no leg room. The trunk seems surprisingly spacious. The dashboard is simple and doesn't overhelm you with gadgets or technology. That's a plus for me. I love the car! And I'm happy that I kept a promise to myself. I finally bought a Mustang.
Purchased a new car
Uses car for Just getting around
Does recommend this car
---
Happy
by I am very happy from Pauline , South Carolina | September 18, 2013
What can I say, this site help me find my dream car!!! The price that I paid for my 2012 mustang 5.0 was unbelievable !! Very happy !!!
Purchased a new car
Uses car for Having fun
Does recommend this car
---
Love it!
by Mustang club of America! from Rochester, NY | July 3, 2013
I've had my Mustang 5 months, overall an amazing car. Have the base premium apperance edition (Mustang Club of America) automatic. Car is beautiful in and out! Has luxury features! Can buy this car new under $30k. I got mine for a steal at $17800 with 17k miles. The performance on this is crazy, and you can feel the power at high RPMs, it accelerates fast, and is the smoothest ride I've ever had at 110MPH. For a performance enthusiast one down side is the throttle response of the drive by wire. Accelration from start is delayed, lacks immediate power, and you can't do a burn out. I'm going to get mine tunned to get the most out the this beasts V-6, and from reviews eliminates the delayed throttle response! My only complaint is the SYNC. It struggles to hear me at times, calls people I don't ask it to call, and people struggle to hear me. I've brought this up to a Ford dealer, and they didn't help. SYNC and my Ford Touch has been a nightmare for Ford. Ford is the 7th least reliable automotive maker in the country, and I feel this is due to so many complaints on SYNC and My Ford Touch. Also, this is a rear wheel drive muscle car, so don't drive it in the snow. I tried driving it in a few storms this Winter, and barely made it to work. I will be putting this bad boy away this Winter, and following Ford's storage instructions. I can't wait for the new 2015 style to come out!! I will probably buy a used 2015 or 2016 GT in the future, unless for some reason this stang becomes an unreliable nightmare, which i doubt will happen.
Purchased a new car
Uses car for Having fun
Does recommend this car
---
Extremely Poor Quality
by Donzo from Minneapolis, MN | June 1, 2013
I purchased this car in March 2012. In September, the convertible roof motor burned out. In October, the electronic stability control failed. In April, 2013, the automatic transmission solenoid valve failed. Three strikes and and car is out. I bought a different brand and havn't had any problems.
Purchased a new car
Uses car for Having fun
Does not recommend this car
---
People Who Viewed this Car Also Viewed
Select up to three models to compare with the 2012 Ford Shelby GT500.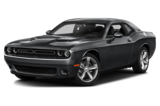 2015 Dodge Challenger
Starting MSRP
$26,995–$58,295
Compare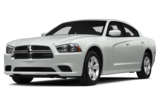 2014 Dodge Charger
Asking Price Range
$12,194–$31,630
Compare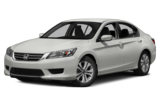 2014 Honda Accord
Asking Price Range
$14,256–$23,580
Compare
2012 Porsche 911
Asking Price Range
$45,560–$107,604
Compare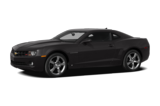 2012 Chevrolet Camaro
Asking Price Range
$9,787–$32,123
Compare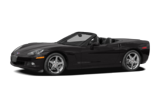 2010 Chevrolet Corvette
Asking Price Range
$20,140–$58,912
Compare
2011 Mercedes-Benz E-Class
Asking Price Range
$14,788–$33,248
Compare
2012 Ford F150
Asking Price Range
$14,414–$39,526
Compare
Featured Services for this Ford Shelby GT500