Average Ratings
---
46 out of 48 people recommended this car.
---
Head Turner
by Mustang13 from Charleston | March 11, 2016
I purchased a used 2013 v6 Mustang convertible. So far I really like this car. It really gets the looks and comments. The interior is nice, but is not as luxurious as some sports sedans. The trunk release is too easy to hit by accident, and the two center cup holders are in the way if you want to rest your arm or change gears. I opted for the manual transmission. I was not impressed with the v6 automatic, but love the responsiveness of the stick shift. The back end tends to swerve a bit when you hit a bump, but you get used to it. I've read this is due to the solid axle rather than independent suspension. That would be a great upgrade. My only other complaint would be with the lack of cabin storage. There is little to none - making it far from the most practical choice on the market, but not sure you'd buy a Mustang convertible for practical reasons. I know I didn't!
Purchased a new car
Uses car for Commuting
Does recommend this car
---
Only one complaint
by Red and white from texas | February 7, 2016
I just bought a 2013 GT500 and it is all its cracked up to be ,but...my only recommendation would be for Ford to spend a little more on noise dampening. Lots of tire noise , road noise especially on old pavement. I have talked to other Mustang owners and this is not my imagination. I hope to lower the db level with some deadening pads and closed foam cell insulation.
Purchased a new car
Uses car for Having fun
Does recommend this car
---
2013 Mustang GT Convertible 6MT - GREAT ride!
by Eichler1 from Phoenix, AZ | March 5, 2015
Before buying this car used about a year ago with about 7K miles on it, I had owned and driven BMW M3 convertibles (E36 and E9x) and Japanese compact performance cars (e.g. old-school Civic back when they were great, 2nd gen Miata, etc.). Since 1981 I had never considered, much less purchased, an American car. As I used to say about the M3s, love driving them, hate owning them, because of the never-ending astronomical repair costs. I especially loved driving the E36 (1999) convertible. In contrast, I love driving AND owning my dead-bang reliable Mustang, having put more than 18K miles on it in less than a years. Where the BMWs are (overly, to my tastes) high-tech and complicated, the Mustang is a comfortable balance of new and old. The smartphone interface works well as you'd expect in a 2013 model and it has a trip computer, etc. (this is NOT a premium model), but getting in and driving this Mustang with its manual transmission is a refreshingly simple, straightforward experience that allows you to enjoy the drive. Then there's the power. Ohhh, the power. This car will outrun the last-gen, V8-powered M3 I had and will sound better doing it. The M3's 4.0-L V8 revs to 8K and sounds like a mini-Ferrari but has little torque. The Mustang has power down low and screaming power up near its almost 7K redline. It pulls faster and faster as the revs build. Ford's Coyote engine is, in a word, brilliant. It also is not overly greedy for fuel. Yes, if you hammer the accelerator a lot, the 8 cylinders will drink up the dead dinosaurs. But in normal use with the odd blast to redline just to feel the surge of speed and revel in the sound, the Mustang's mileage is pretty close to what I've gotten in past 6-cylindar cars I've driven, including the '99 M3 and an '03 Infiniti G35 Sport. The sound is really great. Firing it up in the morning is a top-down must. Ford did a fine job balancing V-8 rumble with the road-going quiet today's cellphone-using customers expect. I personally think there's room for a little more of that deep-bass sound, and I may stick a Borla exhaust on this car in the future. 6MT: The manual tranny is great. The clutch uptake is very predictable. It is so easy to drive I could use this car to teach our teen-agers to drive a stick (fat chance, haha). Gear ratios are good, though 4th seems a bit low (may be that way for track fans). Handling: Here's where the Pony breaks ranks with the many imports I've driven. It doesn't quite have that buttoned-down feel you get with BMWs and used to with Hondas and still do with some Mazdas or VWs or Ford's own Focus. Despite the old-school live axle, however, the car turns and handles remarkably well. After playing with the 3 settings, I left the steering on Sport, and the feel is very good, the effort just right. The handling is good, too, until you run into some bumps, which can upset things with rebound/float. Also, under hard acceleration, the rear end can get a bit squirrely. So long as you take those things into account, the Mustang actually is very trusty and fun on windy roads or high-speed highway sweepers. Road triiiip! What a marvelous car to take out on the road. You get effortless speed, effortless passing, a comfortable ride and very respectable fuel economy. Here in AZ the cops seem to tolerate fast highway speeds (75-90 mph realistically), so I don't get the EPA rating, but I have gotten 24-25 mpg on road trips, which is very respectable and well into V-6 territory in other cars. The best part is when you get to your destination, you drop the top and groove to that V-8 burble as you roll down the street. Awesome road trip car. Overall, I really like my Mustang GT drop-top with its manual transmission and V8 sound track. Reliable as can be (this coming from a Japanese car devotee), very enjoyable to drive, looks GREAT, comfortable, great bang for the buck, just a pleasant, enjoyable, fun car.
Purchased a new car
Uses car for Having fun
Does recommend this car
---
Factory Race Car With a Warranty
by pit from Atlanta , ga | May 30, 2014
My 2014 GT500 is a factory race car with warranty and air conditioning! Once those goodyears are hot and it is warm outside, the public streets are your race track! If too much is just right, this is your car which accelerates, decelerates and handles with the best of them. The visceral exhaust note at WOT , scare the heck out of you performance make this a very engaging and rewarding drive not for the timid or unskilled. Thank you Ford and Carrol Shelby for this final memorable shelby gt500! Prius drives, get out of my way!
Purchased a new car
Uses car for Having fun
Does recommend this car
---
2013 Ford Mustang V6 Premium Convertible - Love it
by USC Mustang Owner from Los Angeles, CA | January 3, 2014
I have a 2013 Ford Mustang V6 Premium Convertible in Red. So far I have only had the car for about a month and all I can say is that I love spending time in it. Over the last two weeks I have put roughly 1,500 miles on it. I drove from Los Angeles up to San Francisco and back down as well as made many side trips. Pros: - Great exterior styling - Gas mileage is acceptable ( I averaged 30 miles on the long drive and roughly 24 during city driving and that included many pedal to the metal moments) - Ambient light inside the car is quite fun to play with - Garage door opener was easy to program - Shaker audio system is great for the music I listen to (mainly EDM and Reggae) - Leather seats - Auto dimming rear-view mirror - CONVERTIBLE ( I think this is a must have for southern california) - Sirius radio - Aluminium pedals - Door-sill "MUSTANG" lettering lights up - 6-way power adjustable drivers seat -HID headlights -Track Apps (this car is not track-worthy but I think this is a cool feature) Cons: - Solid rear axle (although I'm not sure this is a con as it lets you do some Tokyo drifting) - Stitching on the leather seats is low-quality - Stock tires rated to 118 mph (car is electronically limited to 112 mph) -305 hp out of a 3.7 liter V6 is really not that great (ex a Nissan 370z has a 3.7 liter V6 putting out 332 horses) - Cabin noise is quite loud with the top up - Manual passenger seat - Manual shifting is terrible, my old automatic VW Jetta seemed to shift faster when in manual mode Overall I think this is a great car for anyone that wants to enjoy the sun. This car is great for both commuting and weekend driving. You will not be disappointed :)
Purchased a new car
Uses car for Having fun
Does recommend this car
---
Still the Best Pony Car out there
by sawman70 from Northeast Oh | October 28, 2013
2013 GT CS Auto Excellent Drivers Position, Pleanty of Power and a solid yet comfortable ride. My biggest gripe was the California Special Wheels which I changed to SVTPP - Problem solved. If I was not in the Northeast, this would be my daily driver. I find the car to be solid and relaxing to drive long distances unlike the Mustangs of old. I drove the Camaro and felt like I was in a coffin and found the radio controls laughable (I mean come on GM, Really??), the Challenger was just too big although I did like it quite a bit. The Mustang is simply the Goldylocks here. The old platform went out with a bang. No regrets.
Purchased a new car
Uses car for Just getting around
Does recommend this car
---
Fun to drive
by Nitlion from Chester, VA | October 24, 2013
I have only had my 2013 Mustang GT Convertible for one week, but I love driving this pony. Plenty of power, super handling and fun... fun.... fun! My only complaint is the cup holders, storage and map pockets in the doors. All are too small and not very functional. Other than that, this is a great car to drive with good mpg's! Enjoy!
Purchased a new car
Uses car for Having fun
Does recommend this car
---
2013 Mustang
by Rackcoon02 from Cumming, Georgia | October 7, 2013
This car was everything that I could want in a performance vehicle. It has the comfort and the fire that a sports car should have. Ford has really improved their quality with this one.
Purchased a new car
Uses car for Just getting around
Does recommend this car
---
Great Mustang Experience
by Mustang Sally from East Hanover, New Jersey | September 17, 2013
Finally got the convertible Mustang (2013) that I always wanted. We opted for the V6 Pony Package and it has all the power you will need. Was difficult to match vehicles from one dealer to another because the option grouping and titles changed from place to place - so be careful and do you homework. The outside looks great - though the change again in 2015. Big difference between 2012 and 2013 so look at both. Cars.com was very helpful both for buying the 2013 Mustang and also determining the fair value of my trade in. Went to larger dealerships in Somerset and Flemington but ended up buying at a smaller dealership in North Jersey. Do plan to get Blizzak winter tires though.
Purchased a new car
Uses car for Commuting
Does recommend this car
---
Mustang 5.0
by longjohn from North Carolina | July 30, 2013
All The Power You Can Use On The Road In A Very Comfortable Package. Effortless To Drive Fast But Steering Needs A Little More FeedBack In SportMode. Haven't Had A Problem Yet Only A Thousand Miles.These Reviews Would Be More Helpful If They Would Wait Awhile Before ReQuesting You To Report Back.
Purchased a new car
Uses car for Having fun
Does recommend this car
---
People Who Viewed this Car Also Viewed
Select up to three models to compare with the 2013 Ford Shelby GT500.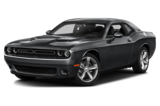 2015 Dodge Challenger
Starting MSRP
$26,995–$58,295
Compare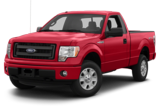 2013 Ford F150
Asking Price Range
$17,869–$41,993
Compare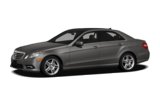 2012 Mercedes-Benz E-Class
Asking Price Range
$14,709–$40,513
Compare
2016 Chevrolet Camaro
Starting MSRP
$25,700–$48,300
Compare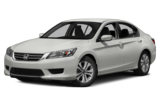 2013 Honda Accord
Asking Price Range
$12,832–$21,656
Compare
2015 Chevrolet Corvette
Starting MSRP
$55,000–$83,000
Compare
2015 Dodge Charger
Starting MSRP
$27,995–$62,295
Compare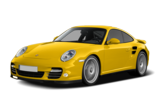 2011 Porsche 911
Asking Price Range
Price Coming Soon
Compare
Featured Services for this Ford Shelby GT500