Average Ratings
---
29 out of 30 people recommended this car.
---
If my Taurus were a girl it would be my girlfriend
by Johnny Appleseed from Salt Lake City, UT | September 15, 2014
I did a lot of research on this car, and due to all the good reviews I bought one used. It's a 2008 Limited. It now has 127000 miles on it, and it runs like a dream! I love this thing! I thought after several months the excitement would wear off, but even now I still love getting behind the wheel! The interior is so incredibly roomy I can't even believe it, and the trunk.... oh boy. It's ginormous! The rear and passenger seats all fold down, so you can fit almost anything into the car. The sound system is pretty bumpin totally stock, and I love the heated seats in the winter. And boy do I love to push down on the gas. This thing is a big car, and it feels big for a sedan when you're driving it, but it takes off like a rocket, and sounds pretty dang sexy while doing it! It has heated mirrors, and the rear view mirror automatically dims at night so other car's headlights aren't flashing you in the face all the time. The only minor problem I've experienced is a slight transmission clunk at cruising speeds every now and then, but if you take your car to the dealership they can update the transmission software and improve the driving experience greatly. Other than that, it shifts so smooth I can hardly feel it, and has an extremely quiet ride overall. I definitely would recommend this car to anyone, especially if you've got people to drive around! There's so much room in the back you might as well use it!
Purchased a new car
Uses car for Commuting
Does recommend this car
---
Most comfortable car I've ever owned
by Love my tauras from South Bend In | July 24, 2014
This car is the roomiest most comfortable car I've ever owned All the features are set up well. I own an SEL. So it doesn't have all the glitz but is very functionable. There's a few things that I wish it had- Like a better shifting Transmission. It's not bad for a drive around But if you drive it a little harder it doesn't seem too shift very well It's kind of Sloppy shifting. Wish it could be put into a sport mode to shift more crisply. If I need to pass some one on a 2 lane road has plenty of power to do so even when it's fully loaded on a trip. Does well in the snow.Had it parked for 3 winters. Out this year for worst winter in along time and it just fine in the slop
Purchased a new car
Uses car for Just getting around
Does recommend this car
---
THIS IS THE BEST TAURUS YET SERIOUS!
by Big Poppa from Radcliff. Kentucky | September 27, 2013
Prior before purchasing this Taurus for my wife back in 2009. I did a lot of research and studying of all makes and models of today's car. And my decision came down to the 2008 Taurus because of all the safety and the bells and whistles included. One of the biggest and worthy feature I like is the door-lock keypad on the driver's door. This is something you can expect on more expensive vehicles. Other than the fact it has the best field of view of any car on the road today. Our maintenance records have been very low due to good driving habits and servicing a well built car. When it comes to any vehicle on the road based on style, dependability, economic value, and longevity. This would be the car I would bet on the safety and pleasure for my Wife. The 2008 Ford Taurus is a highly recommendable car with two thumbs up! Overall, it has been four years now and we plan on keeping our Taurus for a very long time.
Purchased a new car
Uses car for Transporting family
Does recommend this car
---
best car i have ever had
by renoruona from Reno Nevada | March 16, 2013
I really like my 2008 ford taurus runs great and good power and style. It gets low twentys miles per gallon. But a sturdy and great car to get around. It runs great especially in Mts.
Purchased a new car
Uses car for Commuting
Does recommend this car
---
Fifth review of car.
by Berkshire report #5. from Michigan | May 14, 2012
The car has 98,100 miles on the odometer. Fuel economy from January 1, 2012 through April 30, 2012 was 25.7 mpg (10,755 miles and 419 gallons gasoline). Driving mode was 70% highway and 30% city. The car continues to provide a comfortable ride, good handling and good reliability. Major maintenance items: tires replaced at 43,000 miles, rear brakes replaced at 45,000 miles, fuel injectors cleaned at 72,000 miles and spark plugs replaced at 90,000 miles. The front brakes have not needed replacement. Major repairs were: engine water pump replaced twice, at 25,000 miles and 61,000 miles.
Purchased a new car
Uses car for Commuting
Does recommend this car
---
So far so good
by warboz from Montclair NJ | February 14, 2012
So far so good.Ive only had the car for less than 2 months but overall very happy with my car.Roomy.Great pick up when needed.Very Sporty looking car.Great Value.I paid what I thought was an exellent price from a private owner plus another 3,000 in other expenses.Only downside is it does eat up a lot of gas and the heated seat on the passenger side does not work.Bottom line if you handle the gas expense I wouldn't hesitate own a Ford Taurus.
Purchased a new car
Uses car for Work
Does recommend this car
---
Great car
by jarhead from NC | January 26, 2012
I bought this car in the Limited trim with 55,000 miles on it. We now have 86,000 on it. She runs like a champ. Plenty of power and handles great. The interior room is awesome. The back seats have unbelievable head and leg room. The trunk is large enough to pack a families worth of stuff for a week and half and still have room. The traction control is great. Almost no road noise. The interior is very quite. The Microsoft Sync and the sound system are great options that I really enjoy. I would like to see a bit better fuel mileage out of it. It should get better than a combined 23 mpg, but it is a big car. The only draw back is on the Limited model the 18 inch tires are more expensive than the 17 inch tires that are on the SEL. If you want to purchase one, make sure the car doesn't have the stock Pirelli P6 tires. A lot of dealers will put these tires back on because they are cheap and they are the tires that some of the Limited's came with from the factory.They make the car seem like an over priced boat. Once I replaced the Pirelli's with Hankook Optima's the car is a totaly different beast. The tires truly make the car something you want to keep.
Purchased a new car
Uses car for Transporting family
Does recommend this car
---
A lot of car for the money
by bargain hunter from East Tennessee | January 23, 2012
I've owned the 98 Taurus for 4 months and put 3000 miles on it and am very pleased. We just took a 1400 mile trip and it averaged 27 mpg overall which surprised me for a car that big. After driving 625 miles to the beach, I wasn't tired at all. I am very pleased overall with the car.
Purchased a new car
Uses car for Just getting around
Does recommend this car
---
Great ride
by JeffC from Ma | November 5, 2011
Bought used owned several ford Taurus models before 93sho, 99se and now this beauty not as fast as a Sho but awd makes up for that!
Purchased a new car
Uses car for Work
Does recommend this car
---
One of Ford's Best Cars on the Road
by Reggie from | June 24, 2011
It has been two years since I have own this vehicle. I would like to inform anybody whom may be reading this review is getting true information about this vehicle. This car is worth more for the money. It is the idea car for the individual or family members. The new design of today's cars have very limited field of view driving in heavy traffic conditions. This particular Ford model car has a great view in all direction. From all the safety features to the value of this car. Believe all the good reviews you read from these owners because they are telling the truth. Hands down this is a very good car!
Purchased a new car
Uses car for N/A
Does recommend this car
---
People Who Viewed this Car Also Viewed
Select up to three models to compare with the 2008 Ford Taurus.
2013 FIAT 500C
Asking Price Range
$8,274–$18,058
Compare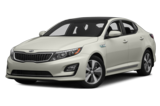 2015 Kia Optima Hybrid
Starting MSRP
$25,990–$32,150
Compare
2008 Toyota Prius
Asking Price Range
$4,391–$11,591
Compare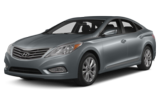 2012 Hyundai Azera
Asking Price Range
$12,955–$20,435
Compare
2013 Lexus CT 200h
Asking Price Range
$15,958–$25,074
Compare
2015 Ford Flex
Starting MSRP
$29,100–$42,400
Compare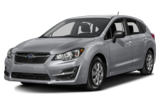 2015 Subaru Impreza
Starting MSRP
$18,195–$23,295
Compare
2013 Toyota Camry
Asking Price Range
$11,858–$19,586
Compare
2013 MINI Hardtop
Asking Price Range
$11,120–$21,668
Compare
Featured Services for this Ford Taurus