Average Ratings
---
40 out of 47 people recommended this car.
---
awesome all around car
by stretch from Dayton Idaho | March 24, 2015
I've owned a 10 sel for 3 years and absolutely love it. The reasons are: awesome good looks. (black), very effecient. 28 highway and over 30 on the open road. Front wheel drive offers winter traction. It is surprisingly quick. A quite highway ride. The suspension seems a little taught but handles very well. I'm 6'6" and have plenty of room. The trunk lid supports gave out prematurely and I replaced them myself for not too much. Overall I and my wife are very happy with it.
Purchased a new car
Uses car for Just getting around
Does recommend this car
---
2010 SHO - An Exceptional Car!
by Can Enthusiast & Fanatic from Jacksonville, FL | May 16, 2014
Ordered mine sight unseen in December, 2009. Took delivery March 1, 2010. Candy Red with all the bells & whistles. AWD fantastic - no issue at all anymore with hydroplaning in typical flooding Florida rains. Power is indeed exceptional for a 3.5 liter 6 cylinder. Smooth, "instant" power to the AWD. It takes a very, very stout V-8 RWD to even think about besting this power. Normally aspirated V-6's don't even think about it! Styling still receives admiring looks in the Candy Red. Keep showroom new shine with Zaino products. Would be an "invisable" stealth stalker in white or silver though. (Better for invisability from FHP) Absolutely no issues at all with all the standard high tech gear, NAV, SYNC, etc. Some issue with braking vibration at about 15000 miles and Ford handled promptly without question. The interior really could be a bit more luxurious I think though. Other than that, quite satisfied. An absolute blast to drive and will give a BMW at twice the price all it can handle. Very few "rice burners" of any brand can match acceleration.
Purchased a new car
Uses car for Just getting around
Does recommend this car
---
2005 Chrysler 300
by uglypigmonster from nova scotia | February 16, 2014
bought it with 146, 000 kms in 2012 and had two different mechanics check it out before buying...no problems....dealership i bought it from had just replaced 2 tire rod ends....but all checked out....7, 000 kms later i needed two tire rod ends, ball joint/arm assembly and sway bar ....put the lifetime guaranteed parts on it....$1100 and 8 months later parts seems to be holding but a few other mechanics i talked to say that the front end of these cars are simply too light also, has a problem with the chrome plated lug nuts swelling and sometimes can't get wrench on them when its hot out...i'm told its a chrysler thing i got he 3.5 v6..the bigger v6 and acceleration is pretty slow...i'm not a fast driver and i knew i wasn't buying a rocket but even i notice it as a problem I'm a super easy driver and baby my cars and usually keep a car until it dies but if the super pricey front end parts don't hold up, i may have to take a loss and get rid of it...also battery getting bad but the batteries for these cars aren't sold at most parts places and over $200 when u can find them...would not recommend anyone buy one...i suppose there is a reason this car is so cheap 2nd hand and depreciates so quickly
Purchased a new car
Uses car for Just getting around
Does not recommend this car
---
2010 Ford Taurus SEL
by Ramsey from | September 16, 2013
I likew this ca, iw good im a big guy and it fits like a glove. The ride is somthe and fast. I got it from va motor company good dealer ship.
Purchased a new car
Uses car for N/A
Does recommend this car
---
love it love it love it
by nikkj3 from NN,VIRGINIA | April 16, 2013
I LOVE MY TAURUS. I BOUGHT IT FROM A DEALER IN TN. AND ALTHOUGH I LIVE IN VA, I DROVE IT 8 LONG HOURS HOME. THE RIDE WAS SMOOTH JUST LIKE BUTTER. I LOVE THE FEEL OF A LUX. CAR THAT HANDLES JUST LIKE A SPORTS CAR. I WOULD RECOMMEND IT TO ALL MY FRIENDS.
Purchased a new car
Uses car for Just getting around
Does recommend this car
---
I LOVE MY TAURUS
by CIndi from ocilla, ga | February 21, 2013
I bought this car because of an unexpected addition to my family. I previously drove an F250 Turbo Deisel which I love I still have it however I needed a trunk for all of the Stuff that goes along with the baby on a daily basis. I didn't think I would like going back to a car but I absolutely love this car. I purchased a 2010 limited and it has enough room for my 6' husband and my 13 year old looks like hes 18 son along with the baby and everything I need to go along. It rides great and all of the extras just makes driving more enjoyable. I will continue to buy this car as long as they continue to keep the quality as high as it is right now.
Purchased a new car
Uses car for Transporting family
Does recommend this car
---
Chrome Peels
by cm63389 from St. Louis, MO | February 13, 2013
Chrome on my rear brake light housing is peeling. Ford refused to assists, since the car is now out of warranty. The extended warranty doesn't cover it. $300 per housing. $600.
Purchased a new car
Uses car for Commuting
Does not recommend this car
---
Fun Fun Fun Since Daddy Took the T-Bird Away
by Bird collector from KY | January 25, 2013
As a collector of classic T-Birds I am a real car nut. This car is actually fun to drive with so many "gee-whiz" gadgets it will take months to learn them all. The only small complaint is the rear visibility. Really needs a back-up camera but I let my wife stand out in the cold and rain to make sure I don't back into something. Great car and wife is good too.
Purchased a new car
Uses car for Having fun
Does recommend this car
---
Smooth, high performance, exceptional value
by Fran from Philadelphia, PA | December 27, 2012
This candy apple red 3.5L V6 Taurus accelerates and decelerates with extreme smoothness with an exceptional suspension that absorbs road shock like Santa's sleigh. The interior comforts of baige leather heated seats and leather stearing wheel can be adjusted to meet your every curve. The dash and console reminds you of a fighter jet cockpit that can be configured to provide you with your desired feedback. The sound system has all the bells and whistles of a luxury sedan and eight speakers throughout. All-in-all an acceptional American value with European feel and design. My mind has been changed by this American value.
Purchased a new car
Uses car for Commuting
Does recommend this car
---
A few problems
by TSN from Greensboro, NC | November 11, 2012
After 18,000 miles the front headlight assembly filled with water, rear center stop light fell off, and the plastic crome trim around on of my tail lights started to come off. The Dealer fixed all at no cost. The Air/heating vents do not have good adjustments, try one you will find out what I mean. Now having issues with AC/Heating controls; no heat to the right side of the car. Other than that it is a very comfortable car.
Purchased a new car
Uses car for Work
Does recommend this car
---
People Who Viewed this Car Also Viewed
Select up to three models to compare with the 2010 Ford Taurus.
2013 Ford Expedition EL
Asking Price Range
$28,826–$47,042
Compare
2014 Chevrolet Impala
Starting MSRP
$26,860–$35,905
Compare
2013 Buick LaCrosse
Asking Price Range
$15,840–$29,872
Compare
2011 Chrysler 200
Asking Price Range
$8,799–$19,127
Compare
2006 Ford Mustang
Asking Price Range
$3,687–$21,987
Compare
2014 GMC Acadia
Starting MSRP
$34,485–$48,825
Compare
2007 Ford Freestar
Asking Price Range
$2,355–$10,279
Compare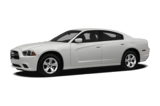 2011 Dodge Charger
Asking Price Range
$11,399–$28,835
Compare
2014 Dodge Avenger
Starting MSRP
$20,595–$25,795
Compare
Featured Services for this Ford Taurus