Average Ratings
---
16 out of 16 people recommended this car.
---
High Quality
by CzarB from Paris, AR | April 11, 2014
I purchased the 2009 GMC Sierra brand new and I have loved it all the way! The vehicle is very comfortable but I feel as though the seats can use some adjusting in terms of firmness. The cab is extremely quiet with minimal road noise. I honestly have to turn on the radio to keep from falling asleep because the drive is so smooth and quiet. Performance is a big seller for trucks, well the GMC Sierra is not lacking. I drive the 4.3 liter V6 and I am very satisfied with it. It tows well and can get up and go when you stomp the gas pedal. However my single cab is very light in the rear end so there is not very good grip on the ground allowing for occasional slippage. I am in love with the exterior styling! I think it is spunky and tough looking yet subtle enough to blend in with the parking lot if thats what you want. The interior design is the only aspect that is truly lacking. The interior was designed for a working atmosphere with easy to use controls for those wearing gloves. So of course there is not much chrome or wood accents. This truck is definitely worth the price. It is very affordable for something so great. This truck is very reliable. I have never had a single issue with this truck for the five years I have owned it. Everything works like its brand new and no matter how cold or how hot it starts right up.
Purchased a new car
Uses car for Commuting
Does recommend this car
---
Great Value, Great Performance, Reliable
by KMLFC from Forsyth county, GA | August 16, 2013
Purchased new 2009 SL extended cab in April 2010. Was initially impressed with power and extremely quiet cabin for a pickup. 3+ years later I am very pleased and the truck has run perfectly. Obvious downside is fuel mileage, but I knew that going in. Runs true to advertised fuel mileage. Tows my 18 foot bass boat as if it's not even there. Interior is not exciting but it isn't intended to be. Handles well for a vehicle of this size, even in city driving. Overall it has probably been the most reliable and trustworthy vehicle I have owned (of 5). Still looks great after 4 years since it was built.
Purchased a new car
Uses car for Having fun
Does recommend this car
---
Love my truck
by Lewis from Washington, dc | November 25, 2012
Great vehicle all the way around! It has lots of power with the sporty look. Does great on the highway. I'm in love with my truck.
Purchased a new car
Uses car for Work
Does recommend this car
---
Great truck
by Denver80220 from Denver, CO | October 29, 2012
We had a 2007 Sierra 1500, decided to buy the 2009 Denali version. Unfortunatly, the 2007 was a smoother ride. The 2009 has no better features to me and I guess after driving the 2007 I am not happy with how "truck like" the ride is. Also, I find the seats very uncomfortable, maybe it's just me, but I do drive for hours at a time. HORRIBLE on gas as you can expect, but overall it is a good and reliable truck.
Purchased a new car
Uses car for Just getting around
Does recommend this car
---
2009 Sierra 4X4 ext. cab Z71 is perfect 5.3l 4spd
by Mike from Connecticut | April 23, 2012
Bought it used in Janurary of 2012. Stepped up from a Nissan Xterra. The gmc is 10 times more comfortable. In city economy is not all that bad I average 14.6mpg which is expected from a truck this size. Took a trip last month to vermont for the weekend had 5 people including myself in the cab and all of our snowboard gear in the bed and averaged 20mpg the whole trip. I have the 5.3 and 4spd tranny. I prefer it to the 6 speed, no gear hunting and plenty of power. Shifts when it should and doesn't complain. Towed 8,000lbs with it. Did fine no hesitation or complaning except the suspension is a little softer then I hoped for once you put some solid weight behind it. Great truck will definetely get another.
Purchased a new car
Uses car for Just getting around
Does recommend this car
---
Best truck to me
by GMC D Man from TX | July 27, 2010
My 09 GMC Denali was the ticket for me. My truck has every item except rear wheel liners, washer fluid heater, engine block htr. and rear sliding window. Wanted the rear defroster instead of a window that opens. My faves are the heated and COOLED seats, rear camera that works grat day and night, 6.2 403+ hp, navagation, blue tooth, spray in bed liner, GMC matched bed cap, seamless AWD, 6 speed with tow mode, intigrated trailer brake system, moon roof, 20" wheels that fit the truck, and the smart FOB. Living in the South makes a great place for Cooled seats!!!! Dislike that none of the following were offered as extras: dual exhaust, no extra gas tank, no 110V in cab or bed, no air pump system, no engine bay light(s), no HID upgrade, no side or bed steps, no fender intigrated tool box. All that said, I really enjoy the truck and would recommend it to anyone. The tow mode really makes a difference in pulling a trailer in a feild and large loads on a 16' trailer. Had no problems. 403 HP and a tow mode 6 speed makes work easy. It seems to me that the 07 through the current 010 have been somewhat overlooked in the performance end. Dual exhaust, quality performance chips, and differential covers are just a few of the items that I cannot find that will fit the 6.2 Ltr. AWD specificly. The handling I gave 4 stars only because of the turning radius, because the rack and pinion steering that is on the 08 through the current model works very smooth,quiet, and responsive. The exterior styling would have been 5 star with HID's and a side or rear step or the option. The interior would have had a 5 star with a 110V and air pump option. Features would have been a 5 star with any of the following as an option: air pump, 110V, Finned diff. cover, oversized gas tank or dual tanks, HID's and maybe the tool box in the bed side/rail area. I will say that hands down, this is for sure the best truck I have ever owned and was the best overall optioned and driving truck I could have hoped for and found in 09. The only mods I have istalled is a oil bypass system that adds 3.5 extra qts. and a cold air induction system that has a low restriction air filter rated at 99.98 efficiency.
Purchased a new car
Uses car for Just getting around
Does recommend this car
---
'09 GMC
by Red from Calgary Canada | July 15, 2010
I've owned GM since I started driving. At 45 this is the first problem I've ever encountered. I love my black GMC crew cab SLT with a 6.0. It has the heavy duty trailering pkg. With only 7300km's it has started spewing white (not blue) smoke from the exhaust. The dealer is trying to tell me its oil. With the loss of power and getting only 450km's to a tank on the highway, (without pulling a trailer) I'm certain its a head gasket problem. I started it in front of both the service manager and the shop foreman. (it looks like an old steam engine leaving the train station). They're trying to tell me to monitor oil consumption. For one, I don't drive it enough to monitor anything. They say GM will not do any work until they are certain of the problem. At the moment they have had my truck for a week while trying to decide what to do. Because of this, I now have no tow vehicle for my trailer and have cancelled camping reservations. If this is what is meant by "service" then maybe this loyal GM customer might have to consider a (ugh) Ford.
Purchased a new car
Uses car for Having fun
Does recommend this car
---
Top Notch Sierra
by GMC Sierra Owner from Long Island, NY | July 13, 2010
Last March I was looking for a pickup. I was looking at Ford, Dodge and GMC/Chevy. I wasn't impressed with the Fords, and the prices were higher than anything comparable under Dodge and GM. I was close on the Dodge, and loved the 5.7 Hemi, but couldn't get past the center console shifter. Did they pull that from a Sebring? Plus, something about those rear coils that bother me. Nothing I could put my finger on, but I just wasn't sure I'd get everything out of the truck I wanted. I've always done well with my GM vehicles, and was happy to be back. I couldn't be happier today. I've since put a meager 13k miles on it, but have enjoyed every single mile to-date. The ride is comfortable, as attested to by my wife, 2 y.o. daughter and our chocolate lab. I drive her every day and we've loaded it for weekend trips, working on the house and everything in-between. The power isn't as noticeable as the Dodge Hemi, but that can be fixed in time. I've loaded the bed with concrete bags, lumber and scrap for the dump without a hiccup. The interior is top notch, and could be compared to some luxury vehicles. All-in-all, I made the right decision and haven't had buyers remorse at all. In fact, I love driving my truck.
Purchased a new car
Uses car for Commuting
Does recommend this car
---
Very Nice, Luxury Truck but still Heavy Duty
by GM Guy from Columbus, OH | June 23, 2010
I bought my 2009 GMC Sierra 1500 (Short Box) a little over a year ago and it's been great. I got the Exended Cab SLT 4WD. Black on Black with 5.3L V8 (regular fuel). Beautiful Truck. They handle very well in the snow with the 4-wheel drive and the traction control. While towing and carrying heavy loads in the pickup the truck still handles great and gives a great performance. The GMC Sierra is the way to go when looking for a pickup.
Purchased a new car
Uses car for N/A
Does recommend this car
---
Why Would You Buy Anything Else
by Jerry875 from Laurel De | April 8, 2010
I Drove New Fords , The GMC is Far Superior In Ride Comfort . I Say Drive The GMC Before Buying Any Other Truck. The Perfect Truck .
Purchased a new car
Uses car for Just getting around
Does recommend this car
---
People Who Viewed this Car Also Viewed
Select up to three models to compare with the 2009 GMC Sierra 1500.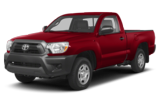 2013 Toyota Tacoma
Asking Price Range
$17,469–$35,813
Compare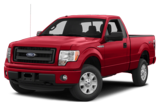 2014 Ford F150
Asking Price Range
$18,200–$46,360
Compare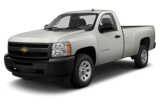 2013 Chevrolet Silverado 1500
Asking Price Range
$19,145–$35,365
Compare
2011 Ford F250
Asking Price Range
$11,160–$47,556
Compare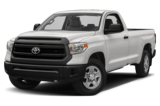 2015 Toyota Tundra
Starting MSRP
$28,510–$47,975
Compare
2009 GMC Sierra 3500
Asking Price Range
$10,285–$39,593
Compare
2015 GMC Sierra 2500
Starting MSRP
$33,545–$56,550
Compare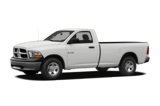 2012 RAM 1500
Asking Price Range
$14,841–$32,877
Compare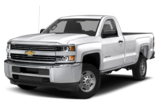 2015 Chevrolet Silverado 2500
Starting MSRP
$32,980–$55,875
Compare
Featured Services for this GMC Sierra 1500