Average Ratings
---
36 out of 47 people recommended this car.
---
worst car Ihave owned
by 816 from montpelier in | February 7, 2016
I bought car new. At 61000 miles timing chain rubbed a hole in timing chain cover. dealership will not honor warranty .5 year 100000 mile warranty.car has 61000 miles on it.
Purchased a new car
Uses car for Commuting
Does not recommend this car
---
Some disappointments - 2012 V6 Model
by killedfromafar from Columbus, OH | January 4, 2016
I bought this vehicle used in '13. I had already looked at a few '12 & '13 models at various lots but had no luck finding the right deal - until this one. I've now owned this for 27 months and have added over 50K miles to the already 32K it had upon purchase. Obviously I drive a ton so comfort was/is a big plus. It's not quite as comfortable as a few other SUV's I've driven but is good enough. The '12 V6 is only a 3.0, which is not quite enough power for me. The '13 upgraded to a 3.6, which upon test-driving would've been a better choice in hindsight. Taking off from a dead stop is sluggish and getting around cars on the highway takes more effort than it should.The gas mileage is nowhere near what they advertised as I average around 17 CTY/21 HWY. I do drive aggressively so that number would increase a bit if I was at the speed limit - but still wouldn't be 30MPG-ish that was advertised. The handling is god-awful in tight spots. As another poster mentioned, the turn radius is terrible. The exterior & interior are both really sharp (always a major selling point for car-buyers). I lucked out finding this particular vehicle for the price due to it being the fully-loaded model (19" chrome, headrest DVD screens w/wireless headphones, etc.) The touchscreen/controls are a tad far from the driver but once everything is connected/programmed the way you want it, you can use the steering wheel controls most of the time. The touchscreen itself is much larger than most of the other midsize SUV's I've seen. I never use a vehicle's GPS option but did try this one out of curiosity...not super user friendly; unless you're used to using the typical systems installed in vehicles. The sound is excellent as well. You can hear it while driving down the highway with the windows down. The overall "roominess" is sufficient for driver and passengers. However, the rear seats will need lowered if you want decent storage space. The ground clearance is sufficient for the average driver but is a bit low for those of us who must travel off-road often. I guess my overall opinion is that it hits the 4/5 star mark and is more than suitable for most drivers.
Purchased a new car
Uses car for Work
Does not recommend this car
---
I have only one issue with the Terrain
by Rudy from North Myrtle Beach | May 10, 2015
I purchased a 2012 Terrain SLT2, V-6, FWD new about 3 yrs. ago. I love the styling, the ride, and so far the reliability. Here is my issue with the Terrain, that unfortunately still exists in 2015. I purchased this vehicle for my wife, but after several months she said she didn't like the way it handled in parking lots. I too noticed that the turning radius of this vehicle is incredibly wide, making it very difficult to make a sharp turn into a parking space, and U-turns on a highway are for the most part impossible without making a 3 point turn. I ended up leasing a Kia Sorento for her, and I took over the Terrain. The difference in the turning radius between the two vehicles is remarkable. The Kia handles MUCH better. Other than that, I have no issues with the Terrain. I just have to remember to make WIDE turns into parking spots and to leave enough time to make a 3 point U-turn on the highway. Why GM hasn't corrected this yet is beyond me.
Purchased a new car
Uses car for Just getting around
Does recommend this car
---
Great vehicle with good gas mileage.
by Tough person to please from Clarkston, MI | December 4, 2014
I drove a smaller vehicle for the gas mileage for about 5 years. It was a great car, but I was ready to get something bigger but didn't want to give up all the gas mileage. This car had all the bells and whistles that I wanted in a larger vehicle but gave up very little in the gas mileage.
Purchased a new car
Uses car for Commuting
Does recommend this car
---
forgot how much I used to love GM
by Alo from Northern Ohio | June 1, 2014
Its been at least 20 years since I owned GM. Used to be a big Pontiac guy. Got away from them but just bought a used 2012 Terrain. I had a lot of second thoughts. Why does anyone get ride of a 2012 with 20000 miles on it? GM offered extra 12000 miles and a year bumper to bumper so I thought I would give it a try. Boy am I glad I did. Love the ride. Quiet and smooth. Great looker and hates gas stations. 28 mpg combined as high as 31 on the road. Only put 5 thousand on it so far but I do enjoy it. Can't say enough about it. Only draw back can't get clubs in back without putting seat down.
Purchased a new car
Uses car for Just getting around
Does recommend this car
---
Fuel Mileage
by Joanna from Sigel, IL | March 6, 2014
Purchased new. Doesn't get the fuel mileage that they advertised. False advertising. I barely get 21 mpg. When told dealership they said that we had to give it time. Ok 30,000 miles later it is getting worse. I think they need to change the mileage they advertised on this vehicle. This is one of the reason we bought it since I drive over 40 hwy miles daily to work. Should at least get over 25 mpg. Worse SUV for mpg. Very Disappointed.
Purchased a new car
Uses car for Work
Does not recommend this car
---
Best vehicle purchase
by New GMC Owner from Bryan, TX | February 21, 2014
Just moved from an Armada to a vehicle that is much smaller and easier to manuever and park. Vehicle had a lot of ammenities that I didn't have with the Armada. Nice cozy and very well-designed vehicle. Great ROI.
Purchased a new car
Uses car for Transporting family
Does recommend this car
---
Nice vehicle
by Nick from Elko, Minnesota | January 10, 2014
Its a very nice vehicle. Rides excellent. We bought a SLT2 so it has a bunch of extras. We purchase the 2.4 L 4 cylinder. It lacks power. It gets decent gas mileage, which is what we wanted, but I think if I was doing it again, I would purchase the V6. But overall an excellent vehicle.
Purchased a new car
Uses car for Transporting family
Does recommend this car
---
Just what I was looking for
by Amy P from Pensacola, FL | January 9, 2014
I owned a GMC Envoy Denali for a few years, and the gas mileage was terrible since it had a V8. I decided to get something better on gas so I bought the new 2013 Chevrolet Malibu with ECO. I was averaging about 28-30mpg with my commute, traveling was closer to 38. I kept it for a year and a half and decided I was ready to get back into an SUV, hoping to get better than 14mpg like my Envoy. My sister has a terrain so I knew car seats would fit, and hold enough in the hatch for travel or shopping trips. I set up email alerts for used Terrains and finally found one worth looking at. Overall I am very pleased with my purchase. Oddly enough, it is at the GMC dealership today (under warranty) getting the tail light replaced (holding water) and my turn signal no longer cancels out. With my city driving I am averaging 18mpg
Purchased a new car
Uses car for Commuting
Does recommend this car
---
Second gmc I've owned and reliable
by Shade tree mechanic from Seven hills ohio | August 26, 2013
Overall car is good like everyone else mpg doesn't come close to what the manufacture suggests even highway mpg on straight trips from Ohio to North Carolina averaged about 21 mpg . The 2.4 litter is fine for city driving flat but climbing mountains wish I had bought the 6 banger also have the awd wouldn't do with out living next to the lake Eire snow machine need awd over all good car nice ride comfortable and quite
Purchased a new car
Uses car for Commuting
Does recommend this car
---
People Who Viewed this Car Also Viewed
Select up to three models to compare with the 2012 GMC Terrain.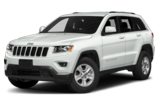 2014 Jeep Grand Cherokee
Asking Price Range
$18,635–$38,991
Compare
2016 GMC Acadia
Starting MSRP
$30,975–$49,890
Compare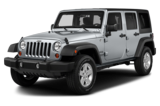 2014 Jeep Wrangler Unlimited
Asking Price Range
$23,752–$44,072
Compare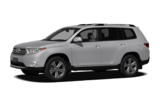 2012 Toyota Highlander
Asking Price Range
$16,901–$30,017
Compare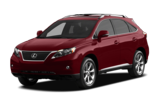 2012 Lexus RX 350
Asking Price Range
$19,504–$32,112
Compare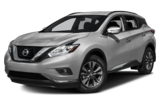 2015 Nissan Murano
Starting MSRP
$29,560–$40,600
Compare
2015 MINI Countryman
Starting MSRP
$22,750–$35,350
Compare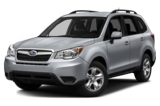 2016 Subaru Forester
Starting MSRP
$22,395–$33,795
Compare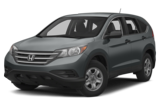 2014 Honda CR-V
Asking Price Range
$16,427–$25,907
Compare
Featured Services for this GMC Terrain