Average Ratings
---
9 out of 10 people recommended this car.
---
excellent experience
by amadou from bronx | January 28, 2014
im not going to lie when i saw this price in the web i thought it was real.. either the car was damaged or unavailable but i still went for it and sure enough i was wrong the car was there and in perfect shape..i came in and met with Jose Blanco which was very professional and efficient and immediately took me on a test drive and didn't hesistate when i told him i wasn't ready to take delivery of the car the same day but after the wonderful and professional experience i went forward and took delivery of the suv.. i will recommend my friends and family to Jose Blanco and Dancy autogroup.. see you soon guys when im ready for my next vehicle and when i send my refferels ..
Purchased a new car
Uses car for Transporting family
Does recommend this car
---
GMC lover
by Hal from Michigan | July 17, 2013
I have always loved the GMC style and the leg room. This is a great price!! Nothing handles the road better than this truck. My last Yukon had 223,000 miles! Still going strong but it is time to move to another for the dependability.
Purchased a new car
Uses car for Work
Does recommend this car
---
Careful
by Mike B. from Hurricane, WV | January 4, 2013
Had a 95 Suburban and a 2007 Yukon XL. Loved both of them for a family of 6! The 95 had air compressor issues (it has two of them) and the 07 had an oil comsumption problem. At about 70k miles, I had to add a quart of oil every 600 to 900 miles. After the run around from my local GMC dealer, I looked online to find many, many, many customer complaints about the 5.3 liter V-8 GM engine and their oil comsuption problems. None of those customers had their issue resolved by GM or their local dealers. I loved the huge vehicles while I had them but won't purchase another GM because of the way they are choosing to handle a known problem.
Purchased a new car
Uses car for Transporting family
Does not recommend this car
---
Best large SUV I've owned
by SUV #6 from Kansas City area | April 23, 2012
This is our 6th large GM SUV. We bought the Yukon XL Denali. So far the gas mileage is doing great with highway averaging between 18 and 19mpg. Overall we love the new vehicle. We were disappointed to find out the vehicle "did not" come with blind spot warning as the GM internet specifications said it did. It also did not come with the rear area roll up cover, even though there are notches for it. We find the tilt and tumble rear captains chairs are a good idea, but do not fold flat and therefore loading long objects from the rear is a problem. The biggest disappointment we have is the navigation system. It simply isn't right on times, does not always take the fastest route, is very slow to update, and frankly, won't touch the accuracy and speed of our Garmin portable. We will not purchase another GM Nav. system. Other than that, we love the new ride, the radio is awesome, the ride smooth, and the interior is comfortable.
Purchased a new car
Uses car for Just getting around
Does recommend this car
---
Its Showalter Good
by ACY Car Guy from Ohio | December 4, 2011
I love my 2011 Denali. We have had a 2000 Yukon XL SLT and a 2007 Yukon XL SLT. I did not want to get a new one but my 2007 was recently involved in an accident and it didnt make sense to Fix it. (By The way this car does great when its rear-ended at 50+ MPH, Not quite totaled but it saved the day for us!) I decided to upgrade to the Denali model because i realized it could only get better. It has great features that allow the driver to get comfortable while driving. I have never had any trouble with the size of the car, because it has great handeling and many features that make it easy to drive and park. I really enjoy the towing capability of this car. With a conciderable sized boat, large family and lots of friends, this is the only car that does the job. The Tow/Haul mode really helps while towing because it cools the engine and we get better gas mileage. This is a great car, I would recommend this car to anyone.
Purchased a new car
Uses car for Having fun
Does recommend this car
---
2011 Denali XL
by Family of 5 from Nashville,TN | October 24, 2011
Traded in our 2008 Suburban for a 2011 Denali. We thought the cars would be similar but the Denali is awesome. The power is great and the ride is smooth and stable. With 3 young kids it is the perfect size for our family and my wife loves driving it.
Purchased a new car
Uses car for Transporting family
Does recommend this car
---
2011 Purchase
by Mama K from Waterloo, Iowa | August 10, 2011
This is the perfect size for a family vehicle. We are always needing lawn chairs, sports bags and equipment, luggage, etc and constantly cramming into other suvs. Wish I would have gone with the long suv years ago. The Yukon XL is also a sharp looking suv that rides nice. It is easy to drive as our youngest who is learning to drive will agree to as well. I would recommend this to any family who travels .
Purchased a new car
Uses car for Transporting family
Does recommend this car
---
I Love GMC Yukons!
by GMGenius from Richmond, Indiana | May 14, 2011
We have recently purchased a 2008 GMC Yukon XL SLT and the whole family loves it! The Yukon has a 5.3 Vortec V8 engine with about 310 horsepower. The Yukon's have rain sensing windshield wipers with a rear window wiper as well. On the SLT models, there is a built in rear entertainment system, back up camera w/object sensors, standard GPS, Bose speakers, and much more! Also, the Yukons have an automatic rear lifting door/glass. On leather interior Yukons, there are front and rear heated seats. The backseat has it's own air conditioning controls w/heat/air, fan speed control, etc. Yukons come with headphones for the rear entertainment system and radio system. The GPS has buttons next to it to get to you navigation, radio, movie selection, and more. The windshield wipers and washers are on the turn signal stalk. You twist the small, skinny loop down to turn the front windshield wipers on to rain sensing mode. Turn them on further for the wipers to move faster. The front winshield washer fluid comes out of the wipers, you twist the knob on the turn signal stock away from you and wait for the fluid to come out. The rear windshield wiper controls are on the end of the turn signal stalk. Move the switch over for intermittent wiping, move it over one more time for continuous wiping. Push the button on the very end of the stalk to wipe/wash the rear window. Wiper fluid also comes out of the rear wiper and shoots onto the window. The rear hatch opens by putting your hand on the handle at the very bottom of the door and lightly pressing the rubbery like button. The car will make a dinging noise then will open. To shut the hatch, press the small button on the very right side of the door and the door will close and lock. The rear glass on the hatch will also open up, feel the right part of the hatch where the licsense plate is (the top part) and you will feel another rubbery button, press it lightly and the glass will pop out a little bit. The rear camera will automatically come on when the car is in reverse. Look at you GPS and you will see what is behind you without having to look out the window. The Yukon has many safety features such as dual front airbags, dual side airbags, OnStar, emergency button on rear view mirror. To contact OnStar, press and hold your blue button on you rear view mirror and it will make a noise and start contacting a OnStar operator. I hope my review has been helpful to you!
Purchased a new car
Uses car for Just getting around
Does recommend this car
---
So far so good
by MHSJ from San Jose | February 4, 2011
Just bought a new YukonXL for my family, the car is perfect size, everything fits, 10x more comfortable than past models and it's an excellent smooth ride. Highly recommend, 2011 SLT loaded.
Purchased a new car
Uses car for Just getting around
Does recommend this car
---
GMC Yukon XL 2500 review. Great SUV.
by LynXRancher from Seattle, WA | October 15, 2010
The 2011 GMC Yukon XL 3/4 ton, is probably the biggest workhorse in the consumer vehicle department, with class-leading 9,600 pounds of towing, large interior space, class-leading power, and great off-road capability. The fold-flat seats have come in handy countless times. I commonly use the space for my Kayak and paddles, several tool boxes, or extra camping supplies. The 5.4-Liter, 6.0-Liter Vortec, and especially the 6.2-Liter Flex-Fuel (which I personally own) engines have roughly twice the Hp, as many heavy-duty commercial vehicles. This is the power you will want when merging, or passing other vehicles (even the aggressive ones) on the freeways. And it has the low-end torque to climb the steepest roads even with heavy trailers, and a full interior. Not to mention it can get me over rough, technical terrain. Speaking of technical terrain, the off-road ability is excellent. Even with my RWD, the Yukon will easily overcome most obstacles on technical forest roads, and I can easily maneuver around twisting former-logging routs; which are the common roads leading to camp grounds. Hence you will have no problem with nearly 10,000 Lbs of RV camper. If you want optimum off-road capability I would recommend the AWD Denali, or 4WD options I love the styling, and it is the seats are decently comfortable, though not as much as a luxury SUV such as the Cadillac Escalade. The Yukon XL 2500 has all the luxuries I need, with retractable running boards, XM satellite radio, heated seats, and navigation, with traffic updates. Heated side mirrors, and a rearview mirror camera are also options, however my Yukon does not include them. I haven't had any problems with reliability, however I've only owned my Yukon XL for 2 months.
Purchased a new car
Uses car for Towing
Does recommend this car
---
People Who Viewed this Car Also Viewed
Select up to three models to compare with the 2011 GMC Yukon XL 2500.
2012 Chevrolet Tahoe
Asking Price Range
$19,703–$42,015
Compare
2012 Cadillac Escalade
Asking Price Range
$27,945–$46,773
Compare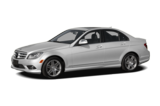 2008 Mercedes-Benz C-Class
Asking Price Range
$8,003–$18,719
Compare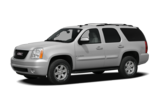 2011 GMC Yukon
Asking Price Range
$18,051–$36,159
Compare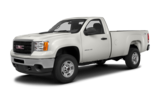 2013 GMC Sierra 3500
Asking Price Range
$25,165–$58,181
Compare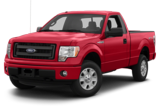 2013 Ford F150
Asking Price Range
$17,869–$41,993
Compare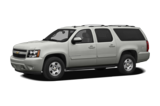 2011 Chevrolet Suburban
Asking Price Range
$15,429–$38,421
Compare
2014 Cadillac Escalade ESV
Asking Price Range
$39,453–$61,241
Compare
Featured Services for this GMC Yukon XL 2500