Average Ratings
---
31 out of 36 people recommended this car.
---
I dont want or need anything more then my Accord
by Straight up car guy from Milwaukee WI | March 15, 2016
I've owned my 1999 Honda Accord Ex coupe for more then a year and in that time iv put over 22k miles on it. i drive everywhere and love every second. The interior, where the driver spends 100% of the cars life sitting is very important for me when buying a car. I find the interior very good looking. It has a very inviting and youthful feel when sitting in the drivers seat. My car has over over 250k miles, the only problems ive found with the interior is the driver and pass. seats start to loosen up over time and move about a little bit. Back seating isn't especially good in the coupe model. Im 6 foot high and while sitting in the back my head almost touches the headliner and my back of the seat feels a bit to vertical for me, i wish i could recline in the back more. Body is beat after years of being driven in a big city. From what ive been told it was run up a pole at some point, hit by a snow plow, side swiped, hit hard in rear quarter panel and run into a snow ditch where the front bumper was torn off. I just picked it up and zip tied that sucker back on. Engine wise i have the f23a1 2.3 liter 4 cylinders with the 4 speed auto. No major problem in the 22k miles ive had the car for. I did EGR valve, gas cap, A/C compressor, distributor seal, o2 sensor and belts. With 254k miles on the engine, all the parts ive put on were a great investment. This car is best suited for a busy young to middle aged person who likes/has to drive a lot, for a person who doesn't drive like a grandam yet dosnt drive wild and fast like all Subaru driver with there vapes. But for the kind of person who knows how to treat a car properly, has enough money to simple retinue maintenance to keep the car in tip top shape For the person who knows that they could smoke that newer Mercedes Bezs... but dosnt. Great all around car would recommend to anybody.
Purchased a new car
Uses car for Just getting around
Does recommend this car
---
The BEST first car anyone could ever have!
by Steve from CT | December 16, 2015
This car was my first car and I love the thing!! Let me tell you something, my 99' Accord LX sat for 3 years before I actually got behind the wheel and started practicing on it. When I got her @ 179k we had to replace a good handful of parts, obviously, but when she got fixed, she runs like new! Now mine is the 2.3L 4 Cyl. model with a 5 speed manual transmission. For a 16 year old car, it still throws me back in my seat with the remaining power it has (everything is still stock) but the darn thing still flies on back roads and the highway. The transmission is smooth as butter and visually the car just looks good, especially when you have tinted headlight housings ;) (Emerald Green body color) The interior is simple and comfy and VERY spacious. I drive about 30 miles to work everyday and I can just sit back and relax knowing that I am comfortable and this car will make it to its destination with no issues. The ONLY complaint I have about it...is the body roll, its horrendous, I almost fell out of my seat one time haha but you could fix that with better springs or coilovers. In the end I defiantly recommend this car to ANYONE, especially teens because it's a really nice first car to have in your life :) Even today I am still driving mine @190k miles! and she still purrs like a kitten ;)
Purchased a new car
Uses car for Commuting
Does recommend this car
---
Most Reliable Car I have ever grown up in
by Honda Jamacian from | March 24, 2015
This car has beeen to place cars younger then it has ever gone. Even when in bad condition it refuse today. It is fun when is a 4cyl but is amazing when a V6. iT IS ONE OF THE BEST FIRST CARS FOR A TEEN LEARNING TO DRIVE.
Purchased a new car
Uses car for N/A
Does recommend this car
---
Great Car for the Money
by HondaFan from Burlington Township, NJ | December 14, 2014
This car was very clean and rides almost as well as a new Accord. Takes bumps in the road like a far more expensive car. Good fuel economy for a V6 while providing a bit more pep than the 4 cylinder model. Very happy with this car!
Purchased a new car
Uses car for Commuting
Does recommend this car
---
dollar stretcher
by haney from Wooster Ohio | March 1, 2014
I bought my 99 accord used with 120,000 miles on it .these were Cleveland Ohio miles. Bad streets and lots of stop and go driving. After a little bit of TLC and some minor repairs I had a great car. It's an LX with a 5 speed . I get 34 MPG and drive it every day. I live in the country so there isn't much stop and go. My insurance is cheap and the upkeep is the usual , oil changes brake shoes etc..I drove it for a year before putting any money into it . I plan on having it for another 10 yrs. This is my 3rd Accord in 20 yrs. I am a fan! My Sunday cruiser is an Acura RSX 5-speed also a great car, very sharp.....
Purchased a new car
Uses car for Just getting around
Does recommend this car
---
It keeps going and going...
by 1kailuaguy from Destin, Florida | July 12, 2013
Bought this car used at approx. 39K in North County San Diego of 2002. Since owning it my driving was typically just for work on a routine basis with every week with the occasional visits to Simi Valley in Ventura County and Maricopa County in Arizona. Also driven to Solvang, CA. Fast forward to 2010 as I had left Carlsbad, CA to make a move to Destin, FL. Prior the drive however, my starter went out, which I replaced. The idle control valve needed replacing, which I changed--thanks to the Honda/Acura Salvage yard in Chula Vista that had many used ones. The terrible thing about it was, NO One including the local Carlsbad Honda had a idle control valve nor the internet. Thank heavens for the salvage yard in south San Diego. The drive to Florida was without any mishap or problems. Since being here; I have travelled to Pensacola many times (an hour west); Tallahasse (3 hours east) a couple of times; and Jacksonville (5 hours east) once for a Jazz Concert on a weekend. And the only major thing I had to have a professional do was the inevitable timing belt and water pump replacement. This was the second time having it done. As of this review, I have exactly 244,410 miles and have changed the oil on a regular basis, along with service on the transmission as needed. The stock air filter was replaced some time ago with a K&N Air Filtercharger for performance. Recently, charged the A/C with R134a. The car still runs like a champ. Definitely the best Honda I ever had thus far, coming from a '89 Honda CB-1 motorcycle, '87 Acura Integra coupe, then a '92 Civic CX hatchback. Will see how far I go with this Accord EX-L that is a great performer along with having exceptional gas mileage. Domo Arigato Onigai-shimas HONDA Motor Company.
Purchased a new car
Uses car for Just getting around
Does recommend this car
---
Excellent Car
by Honda Lover from Houston, Tx | March 10, 2013
I have had a 1995 Honda Accord for 4 years with minor maintance problems and now I have a 1999 Honda Accord. They have both been great, get great gas mileage, and only had a few problems. If you maintain your car it will last a long time time. My 1995 Accord had 240,000 miles on it when it was totaled by a female hitting it and it ran great until then!
Purchased a new car
Uses car for Transporting family
Does recommend this car
---
Really great car
by Kathleenie from Chicago IL | March 20, 2012
This was my first car and boy did I treat it badly (I was a dumb teenager.) This is going to make some people really sad but I almost NEVER changed the oil, drove it around with bad brakes, and didn't get minor problems fixed until they became huge disasters. Needless to say I ran it into the ground over the course of seven years. First the brakes went, then the power steering, then the radiator exploded and the car started rattling and grinding all over the road. THAT SAID, even with poor upkeep the car had great pickup and gas mileage its entire life and I would highly recommend getting one if it's in good condition. I drove mine all over the Midwest and East Coast and it only had major problems at the end of its hard life. I've heard these cars sometimes have a problem with the check engine light, my check engine light was on the moment I drove it out of the lot and I brought it to 6 different mechanics who couldn't fix it and said there was nothing wrong with the car.
Purchased a new car
Uses car for Having fun
Does recommend this car
---
reliable---up keep--ouch
by hwywaman from MD | February 10, 2012
The honda line basicly are very good cars if maint is kept up.try to find an independent mech. Dealers are money holes on labor
Purchased a new car
Uses car for Commuting
Does not recommend this car
---
Great car to be 13 years old
by Wanted to get a Honda CR-V from Atlanta, GA | January 16, 2012
I just bought a 1999 Honda Accord EX, just thinking to keep it for a short time until I can get something newer. But it has been a very good buy so far. Granted, the previous owner took very good care of it. But I have had to make very few repairs and the gas mileage is pretty good, I can drive 150 miles from Atlanta, GA to my hometown and use only about a quarter of a tank. I would still like to have a hatchback or something that will hold large loads(I had a Toyota Matrix previously, it was one expensive fix after another), but I am much happier with this car than I expected! It's a keeper.
Purchased a new car
Uses car for Work
Does recommend this car
---
People Who Viewed this Car Also Viewed
Select up to three models to compare with the 1999 Honda Accord.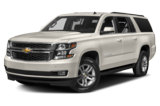 2017 Chevrolet Suburban
Starting MSRP
$49,915–$67,730
Compare
2009 Audi A6
Asking Price Range
$8,696–$22,232
Compare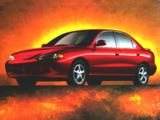 1996 Hyundai Elantra
Asking Price Range
Price Coming Soon
Compare
Featured Services for this Honda Accord