One way to get people to pay higher prices for new technology is to cover it with luxury. Car companies have done this for decades, which is why items such as automatic transmissions and power steering first appeared on high-end automobiles.

Technology alone is sexless. A new transmission may be super-efficient; but rare is the consumer willing to buy a see-through car to show that transmission at work.

To sell, technology must be properly packaged and presented. To sell at premium prices, it must be offered in a way that bespeaks distinction and exclusivity, in much the manner of a meal sold at a fine restaurant, or a diamond bought in a top-end jewelry parlor. Your relationship may come from Kmart. No matter. Your engagement ring comes from Jared.

Honda Motor Co. has learned this lesson well, as evidenced by its presentation of the 2005 Honda Accord Hybrid sedan. It is brilliant.

I watched in awe as several family members either drove or sat as passengers in the Accord Hybrid model equipped with a satellite-linked, onboard navigation system. They marveled over the simulated teak trim; praised the comfort of the heated, commodious leather-covered seats; snapped their fingers to the jazz, blues and Motown tunes pouring from the standard XM Satellite Radio; and played with the dials on the car's dual-zone climate-control system.

I asked about the Accord Hybrid's Integrated Motor Assist system. My passengers and guest drivers said nothing. I told them that the car was a hybrid, reiterating the message on its glistening external "Accord Hybrid" badge. My wife, Mary Anne, responded: "I just think it's a very nice car."

And that is exactly the way Honda wants it. Yes, the Accord Hybrid has a clever gasoline engine/electric motor assistance drive system - thus, the Integrated Motor Assist appellation. It also comes with Honda's extra-fuel-saving Variable Cylinder Management (VCM) feature, which automatically deactivates three of the car's six cylinders when the automobile is cruising at a steady, moderate speed.

In addition, the Accord Hybrid comes with what Honda calls Grade Logic Control. To put it simply, this feature eliminates the annoying, transmission-wearing, constant downshifting (more commonly called "gear hunting") associated with driving uphill in cars with traditional automatic transmissions. By automatically adjusting and holding gear ratios when moving downhill, the computerized Grade Logic Control also reduces brake wear.

Honda, as is the case with practically all car companies, refuses to discuss the specific design, development and implementation costs of all of that technology. But it's a safe bet that little or any of it comes cheaply. We're talking hundreds of millions of dollars here, money that has to be recouped or swallowed as a loss; and, let's face it, there aren't many companies, corporate boards or stockholder groups willing to swallow that much.

Nor are there many companies unwise enough to believe that consumers are willing to pay more for technology that, although beneficial, offers little prestige. A straightforward price hike to cover the cost of new technology has all of the sex appeal of a tax increase to cover the cost of fixing Social Security.

Thus, Honda and other car companies, including Lexus, the luxury division of Toyota Motor Corp., are dressing up their new gasoline/electric hybrid automobiles in the finest materials and the most profit-generating, add-on components - such as costly (to the consumer) navigation and entertainment systems. The message is that you are not buying a hybrid, per se. (The very sound of the word "hybrid" sounds anti-libido and counter-romance.) Instead, you are buying a dream machine that happens to have hybrid technology.

Still, before ending this week's discourse, it is useful to do a cursory review of what hybrids are and aren't. Here goes:

* There are many different kinds of hybrid vehicles - gasoline/electric, diesel/electric, full hybrids in which the fossil fuel engine and electric motor constantly trade power responsibilities, partial hybrids in which the electric motor acts as an assistant (during starting, for example) to the fossil fuel engine, and hybrids that also employ automatic cylinder deactivation technology.

* Hybrids require no electric cord. They do not have to be plugged in to recharge the battery pack.

* Battery recharging generally is achieved through capturing braking energy normally wasted in regular cars. Cruising at constant speeds also helps to recharge hybrid batteries.

* The Accord Hybrid battery pack has an eight-year/80,000-mile warranty.

* Most hybrid cars cannot be operated solely on their electric motors, but they can function on their gasoline engines if the electric motor is disabled.

* Currently, the best hybrid fuel economy often comes in city driving, where the gasoline engine shuts off automatically. With the assistance of the electric motor, the engine engages when the brakes are released and the accelerator pedal is depressed.


---
People Who Viewed this Car Also Viewed
Select up to three models to compare with the 2005 Honda Accord.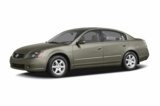 2005 Nissan Altima
Asking Price Range
$1,976–$8,648
Compare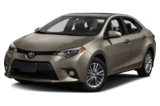 2014 Toyota Corolla
Asking Price Range
$11,357–$18,249
Compare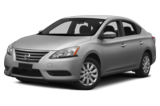 2014 Nissan Sentra
Asking Price Range
$9,441–$16,669
Compare
2014 Toyota Camry Hybrid
Asking Price Range
$14,276–$22,688
Compare
2015 Nissan Rogue
Starting MSRP
$23,040–$29,630
Compare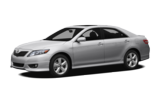 2011 Toyota Camry
Asking Price Range
$7,829–$15,877
Compare
2016 Honda Civic
Starting MSRP
$18,640–$26,500
Compare
2007 Toyota RAV4
Asking Price Range
$6,434–$13,998
Compare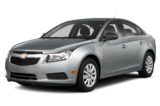 2013 Chevrolet Cruze
Asking Price Range
$9,162–$16,190
Compare
Featured Services for this Honda Accord