Average Ratings
---
77 out of 86 people recommended this car.
---
BRONX HONDA
by Jonathan from Bronx | April 7, 2015
I will definitely refer any friend, family or co worker into Bronx Honda. The sales member over the phone I think her name was Debbie was actually great my SALESPERSON mike hinton was awesome he was very quick a great guy.
Purchased a new car
Uses car for Commuting
Does recommend this car
---
2007 LX sedan pre-owned.
by Honda Owner from Hackettstown,NJ | August 10, 2014
I bought a 2007 Accord LX Sedan in Nov. 2013 to replace an aging 1999 Accord LX sedan. The '99 had 165k when I got rid of it and could have gotten more, had I taken care of it. This is what sold me on another Accord.It is also a mistake that I won't repeat with the '07. I am very happy with this car. It is even more refined than the previous generation. The fit and finish are excellent. The 4 cylinder engine is powerful enough to safely any quickly attain highway speeds, and for safe passing. I am happy with this car and I plan on keeping it a long time. And kudos to the previous owner, he also kept up on maintenance, and I understand he bought a 2014 Accord. It's cliche,but these cars do sell themselves.
Purchased a new car
Uses car for Commuting
Does recommend this car
---
Another great Honda
by family car lot from Lancaster, Pa | April 26, 2014
Honda Accord was beautiful and in excellent shape. Dave from Premier was super accommodating as we lived 1+ hours away from his lot. Had everything ready to go. Would use Premier again. Thanks Dave!
Purchased a new car
Uses car for Commuting
Does recommend this car
---
Enthusiast's Pick
by Repeat Honda buyer from Cincinnati, OH | April 14, 2014
I searched specifically for a '06-'07 EX-L with a V6. My wife recently acquired an '03 with 25K. Both cars are comfortable, smooth, powerful & reliable. As is usual for Honda, there are some great features, the one that comes to mind as the 'grade logic' in the auto transmission. This is one real performer and I look forward to putting over 200,000 miles on the odometer!
Purchased a new car
Uses car for Just getting around
Does recommend this car
---
Extremely Helpful Staff
by Car Fanatic from | March 20, 2014
I am 21 years old, looking for a reliable car to purchase since I drive to school everyday in the city and juggle between school and work. I was at first nervous that I would not be able to obtain my dream car since it was a little over my price range. However, the financial department with Eddie Younis did an amazing job at helping me develop a plan to pay off my car and fairly low down payment . I did not need a co-signer which was great for me since I do live alone and support myself! eddie allowed me to do a test drive before I decided on my 07 Honda civic, and let me tell you this car drove great! It was very smooth and the size and the car was perfect for me. I will definitely be recommending Frank's Auto Sales to my friends!
Purchased a new car
Uses car for Commuting
Does recommend this car
---
Reliable & Trustworthy
by Cares from | October 14, 2013
We have had quite a few Honda Accords and you can depend on them - always. It might not be a car with lots of bling but it is a zippy car that you can always count on - and it drives smooth. We look at other cars and always come back to our good faithful friend - a Honda Accord.
Purchased a new car
Uses car for Transporting family
Does recommend this car
---
The definiton of "Refinement" - I love this car!
by Frugal Enthusiast from Sacramento | September 7, 2013
I purchased the 2007 Honda Accord EX-L sedan with a focus on long term ownership potential, reliability, and an exceptional overall driving experience. After extensive research and review of the various competitive products within my budget, I decided to focus on the Honda 7th and 8th generation Accord sedan models. I test drove a number of 2007 and 2008 Accord sedans and was frankly impressed with the refinement of the overall package that Honda is offering. These are very nice, and very comfortable vehicles - that just WORK! Both Accord generations are impressive vehicles, but the 7th gen really found my sweet spot. The 2008 Accord is larger, heavier, and has the higher HP 4 cylinder engine, and the "smooth ride" suspension. However, the 2007 Accord is faster around town, has crisper handling and is generally more sporty and fun to drive. I also appreciate the styling more as well. Over the years, i have been an individual who is somewhat subject to experiencing "Buyers Remorse", from time to time. But not THIS time! Every time I drive this vehicle, I am just thrilled to be on board. I suppose that the NEWER Accords may offer an even more impressive experience, I am more than pleased with my decision and the 2997 Accord EX-L sedan in my driveway. The only shortcoming I see with my vehicle is that there is no auxiliary port standard for connecting other music sources to the Accord sound system. There is however a work around for that minor issue as well. So, if you want an impressive driving experience from Honda - take your pick. Buy new for top dollar - or save 50% and choose between two somewhat different, but ultimately capable vehicles - based on what is the style and features that are important to YOU!
Purchased a new car
Uses car for Just getting around
Does recommend this car
---
Absolute All Round Fantastic Car!
by Khol from DFW, TX | July 7, 2013
I recently purchased a 2007 Accord SE to replace my 2003 Toyota Camry LE because of numerous mechanical problems that I had with the Camry. It has about 92,500 miles and still drives great. After having driven it for a short time I can say without any hesitation that this car is far far superior to the Camry in almost every way. In fact it makes the Camry seem like a down right cheap. It really leaves me wondering why anybody would even consider a Camry. Where to start. First off the performance is phenomenal for a four cylinder engine. Honda truly squeezed out every single horse on the Accord's 166 Hp engine. The car accelerates like a six cylinder form 0-55 mph. Once you exceed 55 mph acceleration is not as great, though you still have ample power to easily pass other cars on the highway at high speeds. The performance is due to several well designed components. The automatic transmission always seems to be in the right gear and switches gears very smoothly. Whenever the A/C is running and you need a quick bust of power the car will stop running it for a few seconds then turn it back on once your rate of acceleration has decreased. Additionally Honda designed the Accord's four cylinder engine in such a manor that it does not produce the vibrations normally associated four cylinder engines. The handling on the Accord it amazing too. The car feels connected to the road at all times; never "floaty." The car can easily make the long turns on highway ramps at 60 mph and feel very well grounded. In fact the suspension system that they use is the same utilized by BMW on the 3 series. The interior is very nicely finished. It is both stylish and functional. The front seats are the most comfortable I have ever sat in. They are both soft and supportive. The backs of the seats offer fantastic lumbar support while also hugging your back to add to the overall comfort. The only grip that I have about the seats is that the cloth that they are made of, while possessing a very quality look and feel, are lint magnets. To get them completely clean you need to use a lint roller. The back seat comfortable as well with plenty of head room for most adults. Legroom in the back seat is a bit limited when the front seat are pushed back all the way but is otherwise ample. Visibility is great all round. Though large on the inside when you are driving the car does not feel big. I was shocked when I found out that the Accord is about the same size as a Mercedes E-class which feels big when you drive it. The Accord too is a very safe vehicle. All trim levels come standard with side curtain airbags and ABS. Four wheel disc brakes are standard on the SE and EX trim levels for improve braking. It should also be mentioned that the A/C works great. You get also almost instant cold air even during the hot Texas summers. An additional feature that I love is that the windows can be rolled down by using the car remote which is great after it has been sitting in the sun for a few hours. You can release a good portion of the hot air before you even get to the car! As far as reliability goes the car has had no major issues since it was purchased in 2009 with 37,000 miles (and most likely none before that either). Just new brake pads in 2010 and 2 new tires in 2012 and 2013. Even though this car was designed in 2003 and updated in 2006 it still today is a very stylish and attractive vehicle both inside and out. I would even dare to say that is is the most sporty looking Accord made to date with its clean lines and LED tail lights. Honda did a great job of making a mid size family sedan that is both functional and fun whereas their competitors only provide one or the other. It is for these reasons, along with the Accord's reliability, that make it worthy of a all round score of five.
Purchased a new car
Uses car for Commuting
Does recommend this car
---
Accord
by Angels from Clarksville TN | April 22, 2013
I am really please with the my new car. It drives really good and the safety features is what I have been looking for.
Purchased a new car
Uses car for Transporting family
Does recommend this car
---
Oil burner
by notableone from northern ontario, canada | April 9, 2013
Stay away from Honda. They don't honor the warranty if a major malfunction occurs. My accord burned. Up to 2 liters per500km and Honda just monitored for 1 1/2 years along with engine light activation several times. Finally the piston rld snapped. Hondarep claimed it was abused from over revving the engine. Had nothing to do with all the previous issues. What a joke
Purchased a new car
Uses car for Transporting family
Does not recommend this car
---
People Who Viewed this Car Also Viewed
Select up to three models to compare with the 2007 Honda Accord.
2008 Nissan Rogue
Asking Price Range
$5,992–$12,544
Compare
2008 Toyota RAV4
Asking Price Range
$7,027–$14,931
Compare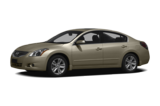 2011 Nissan Altima
Asking Price Range
$6,820–$15,060
Compare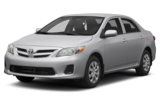 2013 Toyota Corolla
Asking Price Range
$10,059–$16,587
Compare
2015 Toyota Camry
Starting MSRP
$22,970–$31,370
Compare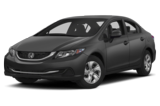 2013 Honda Civic
Asking Price Range
$11,067–$17,987
Compare
2011 Nissan Sentra
Asking Price Range
$5,493–$12,773
Compare
Featured Services for this Honda Accord