Average Ratings
---
50 out of 68 people recommended this car.
---
Excellent car. Never let me down.
by Askdrew from West Babylon, New York | March 12, 2016
I bought this car new and maintained it correctly. I only use synthetic oil every 5,000 miles. Full tune up at 100,000 miles. Well I have over 160,000 miles and this is one of the most reliable cars I ever owned. Only on my third set of tires. Second battery. My only complaint is there is some road noise. I don't agree with all the negative reviews. Hondas are very reliable if you maintain them (oil changes are key) and don't beat the heck out of them.
Purchased a new car
Uses car for Work
Does recommend this car
---
Problems
by loki from Jamaica | October 22, 2015
This car has 49k on the clock and problems started. 1.Power steering leaking 2.Catalytic converter bank 1 needs changing 3.The leather inside is cheep and FAKE 4.The moon roof has a slight leak 5.Slight overheating
Purchased a new car
Uses car for Work
Does recommend this car
---
catalytic convertor
by liam mike from plymouth ma | October 18, 2015
I wrote a review earlier about needing a new small engine block which Honda was forced to pay in full due to class action suit. Now at 100k miles the catalytic convertor needs replacement. From my reading they typically last life of car unless there is too much oil consumption which Honda basically admitted there is in the V6 engine but Honda refuses to pay for premature need for catalytic convertor. Very unresponsible on Honda's part.
Purchased a new car
Uses car for Commuting
Does not recommend this car
---
Dissappointed
by Pip, Big from North Orlando | July 6, 2015
I traded an equinox for the car about 2 years ago and while the car has been much much more dependable, Honda made a lot of short cuts on this car that is just disappointing. Road noise is horrible! I have tried 3 different sets of tires just to find out that Honda went cheap and didn't add an extra noise cancelling pad in the car. I have seen where people strip the interiors out and add padding to help with this issue. Paint doesn't hold up very well and the windshield must be really thin or weak. In all my years driving I have only cracked one windshield thanks to a rock from a dump truck but this car- In less than 1 year I had 3 chips in the windshield and I do not remember anything large enough hitting the car to cause them. Lastly, the car didn't hold its value as I had hoped it would.
Purchased a new car
Uses car for Commuting
Does not recommend this car
---
I now know what road noise is!
by CYASC from East Coast USA | February 9, 2015
The first Honda I've owned and I'm very happy with the reliability. I haven't had one problem in the 5 years I've owned it and have only had routine oil changes. The exterior of the car looks nice which is what interested me in the vehicle initially. All that said, I've been very disappointed with the interior overall comfort of the car and the road noise! It is one noisy car! I've since driven some other sedans and have found sedans in the Accords class that are much more comfortable than the Accord is and much more quiet. Can't beat Honda reliability but I may look elsewhere for my next sedan.
Purchased a new car
Uses car for Commuting
Does recommend this car
---
Without reliability, there's nothing here
by Ctb Accord from Harrisburg PA | December 14, 2014
I picked an LX-S coupe to quickly replace my prior car which was totaled in an accident. Honda had a very good lease deal at that time and I expected high reliability and quality. 70,000 miles later the car still feels very solid and almost as tight as the day I bought it. However, it is also on its third set of rear brakes, has had a wheel bearing replaced, the door lock on the driver side doesn't work in the cold and it's currently in the shop because the OEM battery, less than 6 months old, isn't holding a charge. Overall I would call this average reliability, but the problem is that without exceptional reliability the car offers little else. It is noisy, performance is average at best and comfort is average at best. At the end of the day I feel as though I could have bought better performing or more comfortable competitors without sacrificing reliability. I don't regret the purchase, but I would not buy it again if I had it to do over.
Purchased a new car
Uses car for Commuting
Does not recommend this car
---
Great Vehicle from a Great Salesmen
by J.M. Wilson & Family from Mr. Wilson and Family from LA Grange Illinois . | November 1, 2014
Myself and Fiancée were helping my stepson find a great first car for him but needed to find someone to trust first . We found that and more at Muller's Acura of Wood Field ! We worked with this very knowledgeable and even more Professional salesmen, Mr. Olson . He walked us through the best inventory for what our needs or wants were . This is very important and tells any buyer that their goal was to give us the best value and quality for what our budget was and it's was clear that this was very important to them at Muller's . The service was Down to Earth and Friendly . In addition to that, everyone there, especially our salesmen Mr. Olson was Unique and Sincere ! In a word I would say Exemplary ! I have bought nearly one dozen vehicles in my life and honestly our salesmen was by far the best I've ever worked with . Was a real pleasure and when I'm ready to buy, which will not be long . I know where to go and would be shorting myself in everyway if I went anywhere else . Something else to mention, if you cannot find what you want or need ? The people at Muller's and Mr. Olson can find it for you too ! At least check them out and see for yourself , they are worth going to see ! Sincerely, Mr. Wilson & Family
Purchased a new car
Uses car for Work
Does recommend this car
---
Oil Buner
by The Wheel from Indianapolis, IN | May 8, 2014
I purchased my 2010 Honda Accord EXL from Penske Honda in Indy. The vehicle was sold to me with two bent rims and thank god I purchased the wheel & tire Insurance, because Penske would not replace them. The oil consumption is more than 2 qts in 1500 miles. I travel a lot for work and the miles driven are mostly highway. I was placed on a "oil consumption plan" and the determination from Honda USA is that it is normal usage!!!! The vehicle has an abnormal amount of road-noise to the point where I could not here my phone or anyone on the phone when traveling on the highway. The seat are hard and uncomfortable and my overall experience with the vehicle is very poor!! If you are looking for a car....do not purchase this model year Accord! My previous Honda Accord was a 2004 and it did not use a drop of oil, even at 190,000 when I traded for my current junk, oil burning piece of doo!
Purchased a new car
Uses car for Work
Does not recommend this car
---
Not great
by Not great from NC | December 22, 2013
The car is not great while drving above 65 miles. Some kind of discomfort is there in the car. So I don't recommend this car
Purchased a new car
Uses car for Commuting
Does not recommend this car
---
Very uncomfortable car, cant wait to trade!
by dissapoited honda buyer from minnesota | November 2, 2013
Owned a honda before and loved it! This one was a big disappointment and I regret not going with a passat or jetta. I do quite a bit of traveling and this car is the most uncomfortable car I have ever owned. During the test drive it was a little uncomfortable but decent. I thought maybe It needed a little getting used to. It has only gotten worse. The headrests are too far forward which puts a constant strain on my neck. I understand safety features but this is too much. The seat raises uneven with the front of the seat raising more. It causes major leg discomfort. Last but not least, the ROAD NOISE! it is one noisy car! you can hear a constant buzzing noise after 50 mph. horrible. On the positive side, this car is very spacious.. Actually a little to spacious for me. Its okay on gas but slow to accelerate, slower than my older honda 4 cyl. Its exterior design is nice but is not an equal tradeoff for the discomfort.
Purchased a new car
Uses car for Just getting around
Does not recommend this car
---
People Who Viewed this Car Also Viewed
Select up to three models to compare with the 2010 Honda Accord.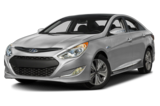 2015 Hyundai Sonata Hybrid
Starting MSRP
$26,000–$29,500
Compare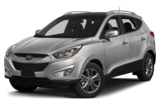 2015 Hyundai Tucson
Starting MSRP
$21,650–$27,950
Compare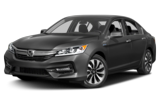 2017 Honda Accord Hybrid
Starting MSRP
$29,605–$35,955
Compare
2015 Toyota Camry
Starting MSRP
$22,970–$31,370
Compare
2016 Hyundai Santa Fe Sport
Starting MSRP
$24,950–$33,000
Compare
2013 Mazda Mazda3
Asking Price Range
$9,683–$18,155
Compare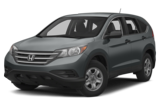 2014 Honda CR-V
Asking Price Range
$16,890–$26,782
Compare
2015 Ford Fusion Hybrid
Starting MSRP
$26,575–$32,330
Compare
2013 Honda Civic Hybrid
Asking Price Range
$12,035–$19,235
Compare
Featured Services for this Honda Accord