Average Ratings
---
10 out of 12 people recommended this car.
---
200,000 miles and still going strong
by 2003_HCH_Owner from Salinas, CA | February 27, 2015
I am the second owner of a 2003 metallic blue Honda Civic Hybrid with 223,000 miles and cannot say enough good about this car. The Good: -Excellent gas mileage -Very reliable -Styling still looks relevant -Good stock sound system -Supportive/comfortable seats -Ergonomic interior -Alloy rims come stock -Integrated Start-Stop technology is cool The Bad: -IMA Battery (the car's hybrid battery) went out and needed to be replaced at 155,000 miles -Unexciting acceleration -Small trunk space -No iPod or AUX plug-in with stock stereo -No back seat A/C or Heating controls Overall: Excellent choice for someone looking for a reliable car that gets excellent gas mileage.
Purchased a new car
Uses car for Commuting
Does recommend this car
---
Great MPGs, but...
by Hybrid Driver from Monterey, CA | October 14, 2013
I have owned my 2003 Honda Civic Hybrid for three years now and have a love-hate relationship with the car. Though I would love to give it 5 stars, the reliability of the car prevents me from doing so. Over the past three years, I have had to replace the transmission, the battery pack, and the O2 sensor- all supposedly common items to replace with this year, make, and model. Repair issues aside, I love the way the car looks, drives, and feels, and like how comfortable and upscale it feels inside. It rides well both fully loaded and empty and I consistently get mpg numbers in the upper 40s. Overall, though I would love to recommend this car, I simply cannot due to its subpar reliability as an early Hybrid model.
Purchased a new car
Uses car for Commuting
Does not recommend this car
---
Honda Civic Hybrid
by Civic Hybrid from Akron, Ohio | November 26, 2012
This car is great! The best part is the fuel economy. It handles very well on the road. I would highly recommend this car.
Purchased a new car
Uses car for Work
Does recommend this car
---
Good, But Get a Later Model
by Hybrid Fan from Texas | September 2, 2012
2003 was the 1st year for the Civic Hybrid. It gets great MPG and has all the amenities. Handles great. There is a shudder in the transmission as it takes off from a stop that would probably make most people have the clutch replaced, or the transmission overhauled or replaced. It has never gotten worse in thousands of miles of use, so I have just lived with it. I'd recommend a 2004, or later model, as Honda seems to have gotten better at building CVT's for it's Civic Hybrids.
Purchased a new car
Uses car for Transporting family
Does recommend this car
---
Comment
by Bobs from | January 3, 2012
An earlier comment from someone in Utah claiming his 03 Hybrd gets him only 35 mpg having to travle up & down so many long hills. I'm in the same type of area (prob even more hills) and what goes up must come down - and down means charge. He must have some savagely long hills on which to drain the battery. Either his battery is faulty or he should get the additional cells. They only cost a few hundred dollars so why not?
Purchased a new car
Uses car for N/A
Does recommend this car
---
Good car
by RN that drives a lot from Burns, OR | December 1, 2011
I have been pleased and proud to drive this car UNTIL I took it to a new LITHIA HONDA DEALER. Then the mileage dropped from 44 -45 miles per gallon to 26 -39 miles per gallon. You do have to be careful which Honda dealer you use.
Purchased a new car
Uses car for Commuting
Does recommend this car
---
waste of my money
by Economics Professor from Alpine, UT | September 2, 2009
people who claim they get 55 mpg must not live in the mtns...on hills the battery drains and your left with the wimpy 1.3 liter engine. I live in Utah and I average about 38 mpg in my 03 hybrid; which is about the same as my brother in law who owns an 01 civic ex! Besides the mileage problem and the fact that I'm totally upside down in it, I guess you could say it's been a fairly good car. After 130,000 miles I haven't had to do anything but maintenance. Bottom line, I would never buy another civic hybrid again. For the money, I could get a civic ex or even an SI with more horsepower and about the same fuel consumption. My neighbor has a jetta tdi, now there's a winner; he climbs the mountain every day on his commute and still gets 45 mpg!
Purchased a new car
Uses car for Commuting
Does not recommend this car
---
Great Car 55 mpg easy
by ch103 from Philadelphia, PA | April 7, 2009
For anyone wishing to purchase a hybrid car but does not wish to pay for a brand new hybrid, there is no better option than the 2003 Honda Civic Hybrid. I have owned mine since Jan-07. The car gets its best gas mileage in May-Sep, getting 55 mpg easy. Between Oct-Apr it is between 45-50. I have gotten 644 miles on one tank before, no lies. Nothing is more important than how you drive, rabbit vs turtle, and the difference is amazing. The 2003 - 2005 were the 1st generation of Civic Hybrids and have the now "old school" Civic body styles still noticeable in their design. If you are looking for something fast that gets up and goes, this is not the car for you. If you want a car that only gets fuel twice a month, then this is the car for you.
Purchased a new car
Uses car for Commuting
Does recommend this car
---
A great, economical, reliable car
by PhillyFan from Narberth, PA | October 31, 2008
My Civic Hybrid 5-speed has gone 83,000 happy miles now, including long road trips and lots of city and suburban driving, in all conditions. With the 5-speed transmission it's fun to drive, and really quiet. To merge onto the highway, just leave it in 5th gear and put the gas pedal to the floor. The electric assist zips you into traffic quietly and efficiently. It's been incredibly reliable, with only one breakdown (the 12-volt battery failed last year). I've saved lots on needing less maintenance - still with the original brake pads and rotors (thanks to regenerative braking). The hybrid battery is still going strong, too. Average combined mileage: 45 MPG, City: 43, Highway:49. Very comfortable, except for 3 passengers in back. Trunk space is adequate for 4 people's luggage. The sound system is great, as is the climate control. The stock Bridgestone B381 tires lasted 70,000 miles, but performed poorly in rain and especially snow. I replaced them with Michelins. I expect this car to be part of my family for a long time.
Purchased a new car
Uses car for Transporting family
Does recommend this car
---
@60mph I get 63mpg on the highway!
by Sambo from Rochester, NY | May 31, 2008
Quiet, uabtrusive, comfortable enough, and very very reliable the only regret I have was not buying the automatic trans which I understand get's better city milage (I get 33-35mpg in the city). Hummer's pass me on the highway, and then pass me again and again because they had to stop for gas and I didn't, plus the difference between 70 and 60mph for an 8 hour trip is only about an hour or so. It's about 10mpg in my Civic Hybrid.
Purchased a new car
Uses car for N/A
Does recommend this car
---
People Who Viewed this Car Also Viewed
Select up to three models to compare with the 2003 Honda Civic.
2009 Nissan Altima
Asking Price Range
$5,285–$12,509
Compare
2011 Toyota Avalon
Asking Price Range
$12,635–$22,471
Compare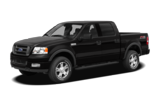 2008 Ford F150
Asking Price Range
$7,344–$23,612
Compare
2007 Toyota Prius
Asking Price Range
$3,627–$10,711
Compare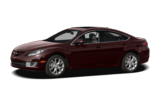 2010 Mazda Mazda6
Asking Price Range
$5,605–$13,405
Compare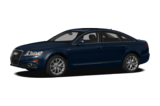 2011 Audi A6
Asking Price Range
$13,735–$25,863
Compare
2011 Volvo S60
Asking Price Range
$7,867–$25,451
Compare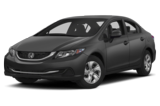 2013 Honda Civic
Asking Price Range
$10,831–$17,923
Compare
Featured Services for this Honda Civic