Probably the most extraordinary thing about the Honda Civic Hybrid is its very ordinariness.Beneath its placid exterior, the Hybrid is an electronic marvel designed to wring optimal mileage from each gallon of gasoline. The system is a complex balancing act between an internal-combustion engine and an electric motor, the goal being an environmentally sensitive vehicle that gains in fuel mileage and reduces air pollution, without sacrificing performance.The Civic Hybrid drives pretty much like an everyday Civic, and there are no real compromises in accommodations or comfort.The Civic Hybrid is one of just three such production vehicles on American highways, along with another Honda, called the Insight, and the Toyota Prius, a four-door sedan.The term "hybrid" denotes the merging of gasoline and electric power, in which a small gasoline engine is boosted by an electric motor for improved acceleration and climbing power. It's sort of like a turbocharger, which also hangs back until the added power is needed.Unlike a pure electric vehicle, a hybrid is self-sustaining: It recharges its own batteries. In other words, a hybrid never has to be plugged in. Its day-to-day needs are those of standard vehicles, a little gasoline, regular oil changes, and an occasional bath.Honda's first hybrid effort, the Insight, was tiny and minimalistic, and seated only two people. It did achieve amazing miles-per-gallon, in the order of 60 mpg around town, along with sprightly acceleration, but its small size and interior space gave it limited appeal.Like the Prius, the Civic is a regular compact car that seats five and should have a much broader customer base. Honda plans to sell about 2,000 a month, though at about $20,000 fully equipped with such standard features as power windows and air conditioning, the Civic Hybrid doesn't make any money for Honda."We consider this it to be an investment in the future," company spokesman Art Garner said. As a clean-air incentive, a $2,000 federal tax credit was recently approved for the buyers of Civic Hybrid, Insight and Prius.The hybrid system in the Civic, as in the Insight, is an elegantly simple setup, with the slim motor ingeniously tucked between the engine and transmission. The batteries and electronic system are enclosed behind the rear seat. Overall, the system is invisible.The motor also serves as the generator and the starter, instantly kicking over the engine with the flick of the ignition key. When the car is stopped with the air conditioning turned off, the engine shuts off to conserve fuel and cut pollution. Step on the gas, and the engine starts back up.On its own, the 1.3-liter, four-cylinder engine couldn't pull the skin off an apple. Coupled with the electric motor, acceleration is decent, if not stellar. Around town, the Civic feels quick and nimble.On the open road, the hybrid turns sluggish in some maneuvers, such as passi ng or merging onto freeways, but it cruises nicely at 75 mph and climbs grades easily.The hybrid with a five-speed manual transmission (a continuously variable transmission is optional) is rated by the EPA at 46 miles per gallon city and 51 highway. The on-board computer told me I averaged about 40 mph in mostly highway driving, which is not bad.The batteries, 120 nickel-cadmium cells putting out 144 volts, are warranted by Honda for eight years or 80,000 miles. Beyond that, it could cost a couple of thousand dollars to replace them.Hybrid power is considered stopgap technology on the road to such power sources as hydrogen fuel cells. For now, it's the best way to conserve fuel and run clean.Ford plans a hybrid version of the Escape SUV for 2004, using Toyota's system, and Daimler-Chrysler intends to market its own hybrid trucks next year. But most manufacturers are dragging their feet on hybrid power.Think big SUVs that get the mileage of passenger cars without losing capability. Or fast luxury cars that get the mileage of compacts. It seems shameful that our hybrid choices are so few.Honda Civic HybridVehicle type: Five-passenger, four-door sedan, front-wheel drive.Base price: $19,550. Price as tested: $20,010.Engine: 1.3-liter inline-4, 85 horsepower at 5,700 rpm, 87 pounds-feet of torque at 1,500 rpm, assisted by an electric motor, 13 horsepower at 3,000 rpm and 46 pounds-feet of torque at 1,000 rpm. Transmission: Five-speed manual. Wheelbase: 103.2 inches. Curb Weight: 2,661 pounds. EPA mileage: 46 city, 51 highway. Highs: Excellent gas mileage. Decent acceleration. Much like a regular Civic. Lows: Scant highway power.Possible battery costs. More hybrid choices?
---
People Who Viewed this Car Also Viewed
Select up to three models to compare with the 2003 Honda Civic.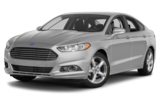 2015 Ford Fusion
Starting MSRP
$22,500–$32,780
Compare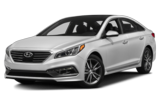 2015 Hyundai Sonata
Starting MSRP
$21,150–$33,525
Compare
2015 Mazda Mazda6
Starting MSRP
$21,190–$29,895
Compare
2003 Toyota Sienna
Asking Price Range
$2,624–$9,744
Compare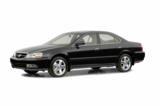 2003 Acura TL
Asking Price Range
$2,660–$9,532
Compare
Featured Services for this Honda Civic