Vehicle Overview
Honda's popular coupe and sedan get a face-lift for 2004, and the revisions include restyling on the hood, bumpers, grille and headlights. A new Value Package is available. Redesigned for the 2001 model year, the front-wheel-drive Civic was made to look more like its larger Accord sibling.

Enhancements for 2003 promised improved handling, interior comfort and convenience. Honda introduced the Civic Hybrid for 2003, and a gasoline engine and an electric motor power this model. Honda also offers the performance-focused Civic Si hatchback. (Skip to details on the: Civic Hybrid | Civic Si)

All Civics but the Civic Hybrid and Civic Si carry a 1.7-liter four-cylinder engine, with outputs varying from 115 to 127 hp, depending on the model. Each Civic earns an Ultra Low Emissions Vehicle (ULEV) rating.
Exterior
Measuring 174.6 inches long overall, the four-door Civic is nearly 4 inches shorter than the Toyota Corolla and 6.5 inches longer than the Ford Focus. Both Civic body styles ride a 103.1-inch wheelbase, but the four-door model is 1.6 inches taller than its two-door companion.

The coupes and sedans share the same hood, front fenders, front bumper and headlight styling, but the coupe's rear pillars, rear bumper and taillights are different, and it features a steeper windshield.
Interior
All Civics seat five people and offer a more spacious feel than some other compact models. A shoulder belt is provided for the center rear seating position. Rear legroom is ample because of its compact rear suspension. The trunk offers 12.9 cubic feet of space, and the split rear seatback folds down for additional cargo room.
Under the Hood
When installed in the DX and LX models, the 1.7-liter four-cylinder engine makes 115 hp. In EX models, this engine makes use of Honda's variable valve technology and produces 127 hp. Both engines are available with a standard five-speed-manual gearbox or an optional four-speed-automatic transmission. The HX model has a 117-hp lean-burn engine that operates with reduced emissions. The HX is available with a continuously variable automatic transmission that has no gears. This transmission is standard in the GX model that runs on compressed natural gas.
Safety
Side-impact airbags for the front seats are optional on all models. Antilock brakes are standard on the EX but not available on other models.
Driving Impressions
The Civic is solid, substantial, quiet on the road, and easy and pleasant to drive, but it's a bit on the bland side in appearance and performance. Those aspects may be overshadowed easily by Honda's reputation for quality and dependability. The Civic EX is about as good as compact sedans get.

The 127-hp EX's throttle response is good, but its automatic transmission reacts a bit slowly; the manual gearshift, however, functions like a knife slicing through butter, and the clutch performs expertly. The only minor drawback is its inability to move at low speeds in higher gears due to the lack of low-speed engine torque.

Steering has a substantial feel and requires only modest effort. This car delivers excellent ride quality and is wholly capable and precise during tight maneuvers. Civics are appealing and undeniably sensible, though they're not overpowering or alluring.
Related Model: Civic Hybrid
By launching its two-passenger Insight in 1999, Honda set the pace for hybrid powertrains in the U.S. market. Toyota followed in 2000 with its Prius sedan. Honda took another step in 2003 by introducing a gasoline/electric hybrid powertrain in its conventional Civic sedan. As Honda put it, the hybrid powertrain is now "ready for prime time."

Hybrid-powered cars run on either a small gasoline engine, batteries or a combination of both. Honda's Integrated Motor Assist (IMA) system in the Civic Hybrid makes the gas engine dominant. It uses the batteries to provide additional power, when needed, for acceleration. While yielding impressive fuel-economy figures and reduced emissions, the Civic Hybrid drives like any other automobile. The batteries never need to be connected to a power outlet because they're recharged while driving. An automatic idle/stop feature shuts off the engine when the car comes to a stop as a means of conserving fuel.

For 2004, the Civic Hybrid's hood, bumpers, grille and headlights have been restyled, and the rear seats gain adjustable headrests. The Civic Hybrid is available with either a five-speed-manual gearbox or a continuously variable transmission (CVT) that uses no gears but produces a steady flow of power while accelerating. It's powered by a 1.3-liter four-cylinder engine and an electric motor/generator that, when combined, produces 93 hp. Compared to its gasoline-engine sibling, several exterior revisions give the Civic Hybrid a distinctive look. Dunlop tires promise low rolling resistance. Electric power steering is installed.

The EPA rates Civic Hybrids equipped with the manual shift at 51 mpg on the highway. The EPA rating for models featuring the CVT is 48 mpg for city driving and 47 mpg on the highway. Side-impact airbags, antilock brakes and electronic brake-force distribution are standard.

Except for the powertrain and various details, the Civic Hybrid differs little from the regular Civic sedan so the driving experience is much the same. Handling falls well short of sporty, but you get all of the other virtues of Honda's compact, including a smooth ride. The idle/stop feature operates as promised by shutting off the gas engine at idle and then starting it up instantly when it's time to take off again. Some manual-shift models, however, have failed to restart immediately. Acceleration is wholly adequate from a standstill and at highway speeds. The car operates very quietly, but road noise is slightly greater than usual due to the low-rolling-resistance tires. Back to top
Related Model: Civic Si
A revived version of the performance-focused Civic Si went on sale late in the 2002 model year. Built in Swindon, England, the Si is a three-door hatchback, and it's the only example of that body style sold in the United States. Featuring a double-layered mesh grille and a subtle rear roof spoiler, the Civic Si has a firmer suspension and larger wheels and tires than other Civics. A high-curved rear end and functional tailgate allow maximum space utilization, and it promises easy loading and unloading.

Electronic power steering features variable gear ratios. The front disc brakes are larger than usual. A moonroof and rear wiper are standard. Five occupants get sport seats with open head restraints, and the driver faces performance-oriented gauges and a leather-wrapped three-spoke steering wheel. Cargo capacity is 15.7 cubic feet.

Honda's high-output i-VTEC ("i" for intelligent) 2.0-liter dual-overhead-cam four-cylinder engine produces 160 hp and 130 pounds-feet of torque; it drives a close-ratio five-speed-manual gearbox. A rally-style gearshift lever is mounted at the dashboard center near the steering wheel. All-disc antilock brakes and electronic brake-force distribution are standard. Side-impact airbags are optional.

On the highway, the agile and exuberant Civic Si steers with precision, handles with conviction and performs with high-revving energy. At the racetrack, the hatchback responds pleasantly through demanding curves. It is energetic and nimble and delivers a welcome combination of confidence and joy to anyone who wishes to push the car toward its limits. The gearshift's position and operation are excellent, though smooth takeoffs require a little practice.

Honda's electronic power steering works magnificently and with natural reactions. An aggressively taut suspension transmits bumps, but it reacts so rapidly and with such control that the ride is actually pleasant; bigger obstacles are undeniably jarring. The seats are super, but the lack of grab handles is a drawback. Back to top
---
People Who Viewed this Car Also Viewed
Select up to three models to compare with the 2004 Honda Civic.
2015 GMC Acadia
Starting MSRP
$33,975–$49,690
Compare
2012 Nissan Altima
Asking Price Range
$7,536–$16,084
Compare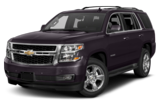 2015 Chevrolet Tahoe
Starting MSRP
$46,300–$64,085
Compare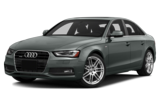 2014 Audi A4
Asking Price Range
$19,852–$32,948
Compare
2007 Chrysler Town & Country
Asking Price Range
$1,925–$10,341
Compare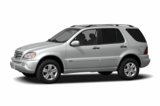 2005 Mercedes-Benz M-Class
Asking Price Range
$4,172–$12,212
Compare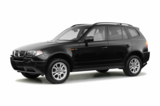 2004 BMW X3
Asking Price Range
$4,066–$11,298
Compare
Featured Services for this Honda Civic