Average Ratings
---
11 out of 12 people recommended this car.
---
My Egg
by Road Warrior from Auburn | March 13, 2015
I am sad to say that I am trading in my Civic today. After 206,000 miles, the cost to replace a couple issues exceeds the value of my car. I bought my Civic brand new and have loved every minute of it. I have hauled sod, pine needles, fertilizer, lawnmowers, etc. in various methods over the years (who really needs a truck anyways). It has protected me and my family in two collision accidents and through a terrible hail storm. I was one of the unfortunate few that had to replace the battery pack prematurely but Honda USA split the cost with me. My mileage primarily came from highway miles so I averaged about 41 mpg over the past 9.5 years. I will miss the "Egg" and am forever grateful.
Purchased a new car
Uses car for Work
Does recommend this car
---
Best car I have ever owned
by Scottcom from Hubertus, WI (metro Milwaukee) | November 12, 2014
I bought my 06' Civic Hybrid with 32K miles. I dive a lot for work and now 5 years later I have 167,500 miles on it! It has been almost flawless and I have put very little in repairs. I average about 48 mpg. at times in the right conditions I get 53-55 mpg! I highly recommend this vehicle.
Purchased a new car
Uses car for Work
Does recommend this car
---
Great value in a reliable used car
by Sam from North Jersey | February 18, 2013
Even though an entry level car, this Civic hybrid delivers a fuel enconomy bang-for-the-buck that is hard to beat. Stylng is identical to the standard Civic, with the advantage of the hbrid engine. While not a rocket on acceleration, it is able to comfortably accelerate quickly enough to not be a problem with highway lane merges and overtaking. Engine is a bit busy on acceleration, but purrs along comfortably at cruising speed. Controls are well laid out and it comes standard with all the basic creature comforts, except power seats. Comfortable seating for 4 adults, interior though basic materials, well fitted. Cabin is fairly insulated from road noise, steering and braking is responsive and predictable. Overall, very pleased with the vehicle
Purchased a new car
Uses car for Commuting
Does recommend this car
---
Exelent
by Dan from Nanaimo,BC | December 5, 2012
This car is an exelent and reliable car! It has great fuel effecincy and perfect for highway driving!
Purchased a new car
Uses car for Commuting
Does recommend this car
---
Great but little car
by retiredcarguy from Southwestern Wisconsin | February 8, 2012
I have a 2006 Civic Hybrid that just turned 100,000 miles. Other than necessary filters and oil changes this car hasn't needed one repair. It even has the original brakes. I averaged 43 mpg over that time. It's a bit small but not uncomfortable as I have driven it as much as 1000 miles in one day without a backache. The batteries are still functioning normally and I may try for another 100,000 as I don't like the 2012 as much. It seems cheaper all around and my car handles and stops better. A great little car.
Purchased a new car
Uses car for Just getting around
Does recommend this car
---
2006 honda civic hybrid
by sandy from Charlottesville Virginia | September 20, 2011
This car is amazing and I NEVER hardly ever stop for gasoline,,,,,,This car is sharp to look at and very comfortable to drive. I am addicted to Hybrids now and I have 2. The only thing that worries me is the price of the IMA battery, but so far, so good!!! Car is great a gift from GOD!!!! This is why I named her Dorothea,,,, which means gift from God!!!! The car never breaks and runs like a Honda charm!!!!!
Purchased a new car
Uses car for Commuting
Does recommend this car
---
Great Car, hate the hybrid wheels...
by Green Salesman. from | January 22, 2011
Been a late 90's Dodge Stratus fan for a number of years and thought if I was going to buy something not made in NA, I wanted something like a hybrid that picked up great MPG, good looks and a low cost of ownership. Bought my 06 3 years back with 27K and now have 60K miles. Real good car so far, I get 40-43 MPG with low roll tires and the 16inch sport Honda wheels. The recall helped make the battery pull its weight more and less winding out of the RPMs. Not much change in MPG, just better driving experience with better torq. Batteries is low most morning now probably due to my lack of daily commute, but comes up within first few miles charging, so little gas engine has to pull its own weight. Only thing surprising was the small car battery failure which started an insane dash blinking experience, engine runs with dashboard / PW off, etc. Probably enough to get you off the road. Tow to the dealer was on xmas eve [they stayed late to get me on the road], but be ready for your lovely perplexing moment. Looking to get 2nd now cause costs are respectable and Prius 2010 is twice the price for maybe 8-10 MPG more. Waiting for that 120M range electric as well that offers good looks for $25Kl Will the Mustang ever be a hybrid?
Purchased a new car
Uses car for N/A
Does recommend this car
---
This car has major problems
by Twotom from | December 4, 2010
I have been satisfied with my HCH until recently. I got 40 mpg combined city/highway which is OK but far less than what Honda advertised. I recently received the Honda-mandated software update to the engine control system, which subsequently reduced the action of the IMA battery assist and reduced the gas mileage to 35 mpg. Other Civic owners are reporting the same problem with the software update. Honda so far refuses to acknowledge a problem.
Purchased a new car
Uses car for N/A
Does not recommend this car
---
perfect!!!
by peace from pensacola, fl | October 5, 2010
My parents bought me this car so that I can travel comfortably between college and home. It is more than I could have ever dreamed. I've had the car for well over a year now, and so far it has had no maintenance problems. It drives so smoothly and so quietly, it kind of creeps up on people! I only get gas about twice a month and it only costs $30 to fill up. The AC and heater cool down and heat up almost instantly. My family came to visit a few weekends ago and the five of us fit comfortably in the car, no squishing! The front seats sort of hug you in a way which is nice. In other cars it's easy for me to speed without realizing it but this car does quite the opposite and I don't have to worry about getting tickets. The only thing I don't like is that when the gas light comes on it doesn't beep so I have to keep my eye on it. Otherwise, this car is perfect perfect perfect and I can't imagine driving anything else!
Purchased a new car
Uses car for Just getting around
Does recommend this car
---
Terrific value for the money
by Scottcom99 from Milwaukee, WI | September 22, 2009
I'm a sales rep who dirves 35K / yr. Bought my 06' for $16,000 in 4/09 with 27K on it. The gas milage meter has taught me how to get better milage. So far I have driven a little over 1oK miles and have averaged 51.8mpg! I have checked the "actual" mpg twice and found I get about 2mpg more than the milage meter shows. I couldn't be much more please so far. Performance is a bit slow, but I bought it for great, reliable gas milage and so far it has delivered more than I expected.
Purchased a new car
Uses car for Work
Does recommend this car
---
People Who Viewed this Car Also Viewed
Select up to three models to compare with the 2006 Honda Civic Hybrid.
2008 Hyundai Sonata
Asking Price Range
$3,269–$10,149
Compare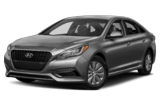 2017 Hyundai Sonata Hybrid
Starting MSRP
$26,000–$30,100
Compare
2004 Nissan Pathfinder
Asking Price Range
$1,681–$10,929
Compare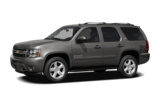 2007 Chevrolet Tahoe
Asking Price Range
$10,252–$22,744
Compare
2013 Hyundai Genesis
Asking Price Range
$14,013–$26,901
Compare
2009 Honda Accord
Asking Price Range
$6,935–$14,663
Compare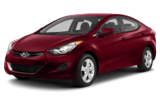 2013 Hyundai Elantra
Asking Price Range
$9,201–$16,185
Compare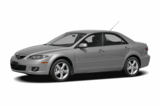 2007 Mazda Mazda6
Asking Price Range
$3,303–$9,551
Compare
Featured Services for this Honda Civic Hybrid