Average Ratings
---
11 out of 17 people recommended this car.
---
Life of IMA battery
by Tom Deen from Sri Lanka | July 8, 2015
I have been using this car since August 2011, has done only 55,000 km. At the mileage of 45,000 km IMA light started appearing and continues. Battery gets fully charged within a few km and at times it goes off but soon at appears, indicating the charge holding capacity of the big battery is gone. I am interested to know whether this car could be run with only 1.3 l engine with the IMA battery removed from the car. Will any one help me with this question?
Purchased a new car
Uses car for Work
Does recommend this car
---
disappointed in Honda
by road tripper from Redlands, CA | June 13, 2015
I am a huge fan of Honda and have had several over the years. I bought the Hybrid to save gas, trusting the Honda brand name. Here is what I have experienced: the dealer won't leave me along trying to repurchase my car; the car dealer mechanics always seem to find some $100-200 thing to fix along with my oil changes; the car only gets about 34,000 to 40,000 (on the highway) which is much lower than what they advertise...I paid more for a Hybrid and am not seeing the benefit at all. I'm going to keep this car because it is paid off and I hope to take i for a good long time, taking it to another mechanic. I have been a loyal Honda girl but that will probably end after this car.
Purchased a new car
Uses car for Commuting
Does not recommend this car
---
98K and still going
by Mr Mark from Kansas City, MO. | April 29, 2015
I bought this 2009 in 2010 and have driven 2 sets of tires off of it. at first I was skeptical about the mileage but I would easily get 40-41 MPG all day long, I did have issues with the battery and it has had 3 in it all provided under warranty. when it hit the oil change at 98K I had the transmission serviced, at that time they installed an upgrade to the firmware and WOW what an upgrade, I replaced the air filter and took it on a 3 hour tour and I clocked 42MPG. So I brought it home and put new brakes on the front. This is critical as these are the first pads and rotors I ever put on the car.. Not bad 100K from Brake pads. I never really had issues at all with it. regular service, When I first got it for some reason the DVD for the nav got damaged by the head unit and they said it ws the head unit so it was replaced at about 25K and thank goodness for that as that beast is a $5000 item. I just received a letter from Honda stating that due to issues customers have had they extended the IMA system warranty to 150K. I bet I will be selling it by then but nice to know they will cover issues. I will add I have an awesome Dealer that services it here in Kansas CIty.
Purchased a new car
Uses car for Work
Does recommend this car
---
I would not buy another one!
by Sath from Bakersville, NC | January 28, 2013
Car was great. Bought with 40,000 mile and put another 30,000 on it before battery went out. We bought an extended warrenty that covered it, but the re-programing put the miliage at 31mpg in the city and 35/37 on the road. Way down from the 39/40 city and 41/45 on the road. Dealer said they had to re-program to extend the battery life. WTF. DO NOTBUY. BATTERY LIFE ZERO. ONLY GOOD FOR 100,000 mile, or less. We had 72,000.
Purchased a new car
Uses car for Work
Does not recommend this car
---
Great Gas Mileage
by Raw Hool from Schaumburg, IL | November 22, 2011
Going into this, I knew that the Civic Hybrid is no sports/pony car. But I didn't expect the CVT (continuously variable transmission) to be so sluggish that even older, smaller, less expensive cars would easily zoom past me, especially when starting from a complete stop at the traffic light. Also, the interior lacks some very basic features such as a simple 8-point compass and a garage door opener. There are a few other design elements of my previous car that I miss in this Civic. Yet, the feature I like the most about the Civic Hybrid is its high gas mileage which was the topmost reason I bought it in the first place. I get around 45 mpg in all-city driving conditions. I am often pleasantly surprised at the pump when the actual gas mileage I get turns out to be 2-4 mpg higher than what's displayed on the dashboard panel. The gas mileage is also extremely sensitive to the driver's driving habits and the driver gets instantaneous feedback about the impact of his/her driving habits on the gas mileage. Cost-conscious drivers will be delighted that even simple improvements in driving habits will go a long way and the savings add up really fast. Simple math will show that the hybrid premium paid upfront is recouped within the first 3-4 years of ownership. This is definitely a car for the cost-conscious and the environmentally-conscious drivers. Just pray that the CVT or the hybrid battery doesn't go out on you or it will be a royal shaft in the pocketbook ($7K and $3K respectively).
Purchased a new car
Uses car for Commuting
Does recommend this car
---
gets worse with time
by working mom from New York, NY | September 24, 2011
I bought this car new 3 years ago. For the first year it was lovely. As time has passed the mileage has plummeted to 28 mpg. the power and acceleration, once perky are now poor. When I takeit to the dealer for servicing they act like nothing is worng. Just get a regular civic if you want this car.
Purchased a new car
Uses car for Commuting
Does not recommend this car
---
There are much better choices
by 2009 HCH Owner from Florida | July 19, 2011
I purchased a 2009 Civic Hybrid new in 2009. It was an excellent vehicle for the first year. I took my vehicle in for service in 2010 and had the hybrid system software updated. From that point on the battery discharges fully after turning the vehicle off, every time. I park the car with a full battery and come back an hour later to start it. The battery will then go from full to empty within 2 min. During the summer the battery is almost useless. It takes forever to charge and discharges quickly. The result is very poor gas mileage due to not having any electric assistance at all and having to use only the tiny gas engine. Just to get the vehicle moving with only the gas engine takes pushing the gas pedal to the floor. Even then, the traffic around the car will blow by. Merging onto the highway also requires flooring the vehicle just to keep up with other cars. If more than two people are in the car it become so slow and sluggish that it really is dangerous. The seats are only comfortable for short trips, anything extended will require frequent stops to get some relief. There is almost no useable room for traveling. Two people will have to pack very conservatively for a weekend trip if they want to fit everything in the car. The car is good looking and has good features. It is mechanically reliable, however, the transmission would just rev from time to time with no forward movement of the car (felt like it was slipping). For the extra money, the hybrid Civic isn't worth it. A regular Civic will get nearly as good of mileage for a lot less. There won't be a battery issue either with a regular Civic. Having to wonder if the battery is charged enough to merge or pass is no fun. I averaged 44MPG on level ground in Florida before the hybrid system software update. Since then my average was 34 and to get that I had to be very careful with how I drove. If I drover normal I would get 26-29MPG. Also, to achieve decent mileage Honda uses a low rolling resistance tire. To replace these expect to pay a few hundred dollars more than what normal tires cost. Due to never knowing if the batteries were actually going to be charged and work I traded my car. Really, just save yourself a lot of time and worry and avoid the Honda Civic Hybrid.
Purchased a new car
Uses car for Just getting around
Does not recommend this car
---
Best value for the money, forget the prius
by hypermiler from Harrisburg Pa | January 18, 2011
I bought this used with 6000 miles.Why someone got rid of this with low miles I'll never know. I took a 150 mile trip and my fuel economy average is 49.9, some hills some flat , 85% highway! I should have bought this years ago!
Purchased a new car
Uses car for Commuting
Does recommend this car
---
Not worth the money
by BETT99 from Winnipeg, MB | December 21, 2010
I bought this car new in May 2010. Even though it is a 2009, it only had 200 Kms on it. I traded my 1998 Honda CRV in for it and wish that I would have waited. This car is going in to get its IMA battery changed. It was getting 23 MPG and the auto stop never comes on. I was getting better gas mileage with my CRV. If this new IMA battery doesnt make a difference in my gas mileage, I will definitely trade it in for something else that just uses gas.
Purchased a new car
Uses car for Just getting around
Does not recommend this car
---
Fantastic Mileage - a great car for a roadtrip
by Engineer at Heart from Kansas City, MO | October 12, 2010
I purchased the Honda without comparing it to the Prius. I just couldn't announce to the world that I was kooky and offbeat and somewhat nutty. I want the engineering toys without the circus. The Honda takes some training - and if you aren't willing to learn how to use it, don't try. You have to have a lead foot then back off as light as a feather. Once I learned to gun it (!), get momentum and then shut down the engine, I quickly moved my average gas mileage to 44.6mpg. Don't baby this car and it will give you quick starts, fast acceleration and fantastic mileage. When my spouse tickles the gas pedal, I have to explain the process - I know it is counter-intuitive. But it is a great system. The best part was getting it for $4,000 under list. The worst part was not getting anything thrown in. No free oil changes. No car washes. Well, I did get a key-chain. Love the car. Love the comfort. I've driven from KC to New Orleans in a single day on three trips - and was as comfortable as could be for the 14 hours on the road. Plus, it was really, really nice being able to make the trip with only one fillup on the road. I made the trip in a Vibe last year and had to stop every 300 miles. I don't like the matchup of the Cruise Control with the CVT transmission. Like with all automatics on cruise, it guns the engine unnecessarily. Other than, that, it's a homerun.
Purchased a new car
Uses car for Just getting around
Does recommend this car
---
People Who Viewed this Car Also Viewed
Select up to three models to compare with the 2009 Honda Civic Hybrid.
2013 Toyota Sienna
Asking Price Range
$15,985–$30,525
Compare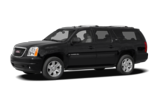 2011 GMC Yukon XL
Asking Price Range
$17,296–$36,080
Compare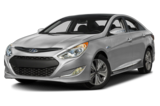 2015 Hyundai Sonata Hybrid
Starting MSRP
$26,000–$29,500
Compare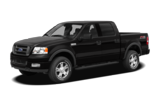 2008 Ford F150
Asking Price Range
$7,357–$23,641
Compare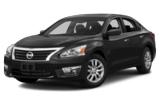 2014 Nissan Altima
Asking Price Range
$10,428–$19,440
Compare
2007 Honda Civic
Asking Price Range
$4,256–$11,372
Compare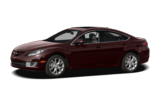 2010 Mazda Mazda6
Asking Price Range
$5,610–$13,398
Compare
2010 Volkswagen CC
Asking Price Range
$6,968–$14,724
Compare
Featured Services for this Honda Civic Hybrid