NHTSA Vehicle Safety Recalls
Civic Hybrid
FUEL SYSTEM, GASOLINE:DELIVERY:FUEL PUMP
Recall number: 11V176000
Recall date: 03/15/2011
Problem Summary:
HONDA IS RECALLING CERTAIN MODEL YEAR 2011 HONDA CIVIC VEHICLES. TO PREVENT FUEL FROM LEAKING OUT OF A VEHICLE'S FUEL TANK INTO THE EVAPORATIVE EMISSIONS CANISTER IN THE EVENT A ROLL-OVER INCIDENT OCCURS, THE FUEL PUMP MODULE IS EQUIPPED WITH A ROLL OVER VALVE (ROV). DUE TO IMPROPER ULTRASONIC WELDING OF THE PLASTIC CASE THAT HOUSES THE ROV WITHIN THE FUEL PUMP MODULE, THE CASE MATERIAL MAY BREAK OR CRACK, WHICH MAY CAUSE THE ROV TO SEPARATE FROM THE CASE AND FAIL TO FUNCTION, THEREBY INCREASING THE RISK OF FUEL LEAKAGE IN A ROLL-OVER INCIDENT.
Consequence:
FUEL LEAKAGE, IN THE PRESENCE OF AN IGNITION SOURCE, COULD RESULT IN A FIRE.
Corrective Action:
DEALERS WILL INSPECT THE FUEL PUMP MODULE AND IF NECESSARY REPLACE THE MODULE FREE OF CHARGE. THE SAFETY RECALL IS EXPECTED TO BEGIN ON OR BEFORE APRIL 11, 2011. OWNERS MAY CONTACT HONDA CUSTOMER SERVICE AT 1-800-999-1009.
This recall affects vehicles manufactured between 11/02/2010 and 12/16/2010.
---
The information provided on vehicle recalls is for information purposes only. While Cars.com has taken care in the preparation of recall information, and the information presented is believed to be reliable, Cars.com does not represent that such information is accurate, comprehensive, verified or complete, and shall not assume or accept any liability (whether in negligence or otherwise) for the accuracy or completeness of such information or for any reliance placed by any person on the information. Nor shall Cars.com be under any obligation to advise any person of any error in information provided. Cars.com shall not be liable for any damages (including, without limitation, damages for loss of profits, business or other consequential loss) which may arise from any use of, or reliance upon, or inability to access, the information.
People Who Viewed this Car Also Viewed
Select up to three models to compare with the 2011 Honda Civic Hybrid.
2013 Toyota Camry
Starting MSRP
$22,235–$30,465
Compare
2012 Honda Accord
Asking Price Range
$12,757–$21,209
Compare
2014 Toyota Camry Hybrid
Starting MSRP
$26,330–$28,625
Compare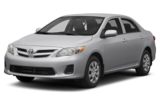 2012 Toyota Corolla
Asking Price Range
$10,615–$17,219
Compare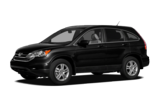 2011 Honda CR-V
Asking Price Range
$14,534–$22,982
Compare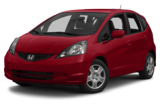 2013 Honda Fit
Starting MSRP
$15,425–$17,160
Compare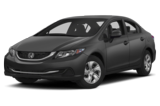 2013 Honda Civic
Starting MSRP
$17,965–$26,465
Compare
2014 Toyota Avalon
Starting MSRP
$31,590–$39,900
Compare
Featured Services for this Honda Civic Hybrid