Average Ratings
---
26 out of 29 people recommended this car.
---
Sporty, fun, reliable, moddable, definitelyakeeper
by danwat1234 from Vancouver Wa | September 14, 2014
The 1999 and 2000 Civics are the best. 1998 and earlier don't have motorized fan vents and no OBD2B connector. Civics after the 2000 year do not have a fully independent suspension like the 1992-2000 Civics and also suffered automatic transmission problems (7th gen) and porous engine blocks (early 8th gens). So I love my 1999 Civic DX 4 speed automatic. My mother got it for me and at first I didn't like it at all compared to a 2006 Forester, but it was my first car and over time I grew to like it after I discovered modding. Visibility in this Civic is much better than any other car I've been in. Very small blind spots. It is taffeta white with black trim. Lots of black trim, with a small black "POLICE INTERCEPTOR" sticker below the left tail lights. I first didn't like the understeer, so, I installed a 19mm rear sway bar and that helped incredibly. Now the car is on rails around corners. Helped further by the best all season tires I could buy (Continental DWS). The road feel is amazing with perfect road feedback from the hydraulic steering. Next, I didn't like the headlights, too dim. So, I put in 55 watt 5000K (White output) HIDs. Totally awesome. I also put in 35 watt HIDs for the reverse lights so I can see well when backing out of weird areas. Also a bright 16 LED dome light and underseat/trunk CCFL tubes for illumination. The engine made a chattering noise at certain RPMs when cold, so I switched the oil from 5w30 to 10w30 and then the chatter went away and oil consumption is near zero. I then installed a complete train horn system under the hood, and a genuine train bell under the driver's side rear bumper and a high output alternator and huge inverter so I can power big appliances with my car. I am very happy that the components under the hood are not tightly packed like newer cars. I was able to add a complete train horn system including the air compressor, 2 gallon air tank and the horns all under the hood and inside the front bumper (Shocker train horns). There were even pre-drilled holes on the sides of the rails just inside the hood to knit all my zip ties through to secure the components! Awesome. The car now has 232,100 miles on it with an automatic. I change all fluids regularly including the brakes, PS, tranny, engine oil and coolant to ensure no unnecessary wear or corrosion occurs. Very cheap and easy to do by myself on this car. The only wear on the car are the Rear Trailing Arm bushings, but they aren't completely worn out yet. It'll cost about $340 to get the bushing replaced. Also the ignition switch is showing signs of wear but that part is only about $40 and easy to do myself. Performance; Phenomenal stability and great cornering abilities. With the big rear sway bar you can get the rear end loose and it's easy to recover and control. In a straight line; not fast. Helps that I can put the transmission in "2nd" and it will stay in 2nd all the way until 70MPH at around 7000RPM! So it isn't entirely gutless. The transmission does lockup so you can get fuel economy on the highway. So it has good performance from 30-38MPG (top of 1st gear) and 50MPH-70MPH (top of 2nd gear). In the summer you can get around 32MPG in mixed conditions and 36MPG on the highway at 60MPH. In the winter, about 29MPG mixed, 32MPG highway. Comfort; The front seat required a beaded seat cover to be comfortable, but after that it is great. But after a few hours I do need to stretch Very little rattles, doesn't complain when I abuse it. Stock brakes are good and easy to replace yourself. Don't forget to replace the timing belt regularly because if it slips, the engine may be destroyed. I plan on keeping this car forever, but if it ever breaks I'll probably get an AWD plug-in hybrid, or buy another identical Civic for a few grand and swap the mods to the other car.
Purchased a new car
Uses car for Commuting
Does recommend this car
---
THIS car is not available
by BYER BEWARE from | April 30, 2014
I recently purchased this car from Michael, however I have not been able to get a clear title from him. Please be careful.
Purchased a new car
Uses car for N/A
Does not recommend this car
---
A great seller and car.
by Car Guy from | January 1, 2014
Great seller. Good cars. I was pleased to deal with this individual. Kept his word which is quite rare.
Purchased a new car
Uses car for N/A
Does recommend this car
---
Simplicity at its finest
by Honda man from Sarasota, FL | January 21, 2013
Honda Civic 1999 was the first car I have ever had. Got it at 222k miles. Yeah I know that's a lot of miles. Must of been a piece of junk right? Wrong. Most reliable car I have ever driven. This cars gas mileage was made it even more attractive, to my wallet I mean, and it ran like a champ. 0-60 in little over 8 seconds with no modifications as long as you take good care of this vehicle it will last you 200k miles or more. Showing her a little love but there was rarely anything wrong with her. Best car I've owned so far.
Purchased a new car
Uses car for Just getting around
Does recommend this car
---
1999 Honda Civic runs great on 330,000 miles
by hondagal from detroit metro | July 17, 2012
I bought this car several months ago as I got a good deal with the mileage. In does not have quite as much pickup as I'd prefer (especially with A/C on) in heavy stop-and-go traffic (perhaps due to its high miles) and is ok on gas. However, out ON THE OPEN FREEWAY, this car is golden! It sips gas - at first I thought the gas gage was broken! Tthis car is born for the open freeways and runs like a charm! Does not burn any oil, either. And it has over a quarter million miles on the odomenter! Hondas run forever! I guess they weren't kidding me!
Purchased a new car
Uses car for Just getting around
Does recommend this car
---
Superb Car!
by JHoodie from Somerville, MA | July 10, 2012
My Honda Civic DX coupe was my very first car, purchased new in 2000 as a leftover from the previous model year. I had almost no problems with this car throughout the duration of my ownership. This car followed me through college, through three moves to new cities, and put up with the general abuse a daily-driver receives commuting into (at different times) New York City and Boston. Not to mention the fact that two of my three sons spent a good portion of their early childhood in the backseat of this car! I finally traded it in last month, while the poor thing was on its last leg, having travelled nearly 300,000 miles. I decided to go back to Honda for my new purchase and am now the happy owner of an Insight hybrid. Parting with my Civic coupe was difficult--there are a lot of fond memories built into a car that served me so well. If you happen upon a used example, I recommend it whole-heartedly. You won't find a trustier vehicle!
Purchased a new car
Uses car for Just getting around
Does recommend this car
---
Awesome car!
by deCivic from Annandale, VA | June 16, 2012
Almost always works. It's only broken down twice. Brake trouble-but only a little. The guys at the car shop fixed it, but they got something else wrong (dunno what yet). I recommend the DX sedan (the one I have). Best is best.
Purchased a new car
Uses car for Commuting
Does recommend this car
---
I love this car
by CDRob1950 from New Orleans, Louisiana | April 10, 2011
Purchased new on April 15, 1999, this vehicle is the most reliable car that I have ever owned. It has 138,000 miles on the odometer and is still strong. I have replaced maintainance items, like timing belts, spark plugs and brake pads. Oil change every 3,000 miles. I had to replaced the radiator at 130,000. I still get about 24-25 mpg in the city and 30-32 mpg on the interstate. I wish I could a brand new 1999 model. I would do it in a heartbeat. When this little car finally dies (which I don't anticipate anytime soon), I will buy another Civic.
Purchased a new car
Uses car for Commuting
Does recommend this car
---
Best used car I've ever bought
by Out of state buyer from Norwalk, CT | December 29, 2010
Excellent handling and safety. Very reliable and expect it to go over 200K miles. Peppy yet great on gas mileage (about 35 city). Wonderful purchase for young drivers just getting started.
Purchased a new car
Uses car for Just getting around
Does recommend this car
---
My green Civic rocks
by Super Mom from Los Angeles, CA | October 28, 2010
100000 miles still going, I love this car and I have been driving it for the last 8 years. Civic will be my next car again...
Purchased a new car
Uses car for Commuting
Does recommend this car
---
People Who Viewed this Car Also Viewed
Select up to three models to compare with the 1999 Honda Civic.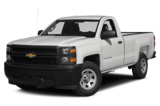 2014 Chevrolet Silverado 1500
Asking Price Range
$21,533–$42,325
Compare
2016 Chevrolet Spark
Starting MSRP
$12,660–$17,285
Compare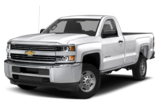 2015 Chevrolet Silverado 2500
Starting MSRP
$32,980–$55,875
Compare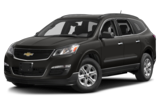 2017 Chevrolet Traverse
Starting MSRP
$28,700–$44,045
Compare
Featured Services for this Honda Civic