The eco-terrorists have been busy all summer, setting fires to gas-hoggish sport-utility vehicles and sabotaging efforts to clone trees in the Pacific Northwest. We thought of them as we got behind the wheel of the 2001 Honda Civic HX coupe, which has earned a spot on the EPA's Top 10 fuel efficiency list. The little affordable HX has a base price of $14,810. Our $16,438 test vehicle had a high-tech automatic transmission called a CVT (continuously variable transmission) and air conditioning, but not a lot of other extras. It gets 35 miles per gallon in city driving and up to 40 mpg on the highway,according to the EPA. So will the environmental crowd approve of the Civic HX? She: I don't have a clue what they'll think, but after all the bragging Honda has done, I thought the Civic HX would get even better gas mileage than it does. Say, 50 mpg or even 80. He: Now there's an insight. We're not talking about an electric car here or even a diesel. What is remarkable about the HX is that it gets such good mileage, especially in stop-and-go city driving, with a standard four-cylinder gasoline engine and an automatic transmission, and yet it still feels quite peppy. Of course, this engine is a typical state-of-the-art Honda powerplant, designed to burn fuel efficiently and with ultra-low emissions. To tell you the truth, I never even missed the stick shift, even though in compacts like this, I usually prefer a manual transmission. She: I guess I'm lukewarm about the Civic HX because it seems like the automotive equivalent of a hair shirt. You know, something that you wear for penance. Yes, you get good gas mileage, but I'm still not convinced most people even care about what kind of mileage their vehicle gets, especially now that gas prices are coming down again. And the Civic HX is quite Spartan, with a fairly rough ride. Now, if Honda had come up with an SUV that got 40 miles per gallon - well, that would be a story. He: Speaking of the ride, it looks like Honda made a trade-off. The Civic has an all-independent suspension system, with struts in front and double wishbones in the rear. Despite a generous 103.1-inch wheelbase, it still feels quite nimble. But with 14-inch wheels and tires, the Civic HX does seem a little stiff, especially when the pavement gets rough. She: I don't feel like I can get a rise out of you today. You're an old Catholic school boy. HX. Hair shirt or not? He: No fair. You just came out of a Lexus. But we also had a very expensive Mustang Cobra in our driveway last week, and I have to tell you that the Civic had a much nicer looking cabin than the Ford for about half the price. She: Still ducking the hair shirt issue. He: Honey, you're my personal hair shirt. If there are sacrifices to be made in the name of efficiency, I still miss two significant items on the HX - no antilock brakes and no CD player. This IS the 21st century, isn't it? She: Yes, and with competitors such as the Ford Focus, the Civic looks like it was designed by a bunch of bankers. No personality. The Civic coupe is supposed to appeal to women and buyers under 30. I can't imagine that they will flock to such a conservative design. Remember, these kids love tattoos and body piercing. How do you individualize a vehicle like the Civic? I wish it would have snap-on parts so you could customize in your own way. When I talk to younger buyers, they're all about getting online and redoing tires and wheels, stereo systems and such. So basically, the Civic HX is good for you - and the environment - and it's no fun. It won't get you noticed. That's why I think it's only average and gave it two out of four stars. He: I give Honda an extra star for being a good corporate citizen. And as any West Coast street racer can tell you, there are plenty of aftermarket add-ons available for the Civic. But I also take issue with your characterization of the Civic as having "no person ty." The styling is clean, and attractive. Of course, I'm not a woman under 30. Or an eco-geek, for that matter. 2001 Honda Civic HX Anita's rating: Acceptable Paul's rating: Above average Likes: Terrific mileage. Smooth transmission. Clean styling (Paul). One of the best compact two-doors (Paul). Nimble. Comes with front and side air bags. Dislikes: Like a hair shirt (Anita). Rough ride. Blah styling (Anita). Cramped rear seat. No CD player. No antilock brakes. Make/model: 2001 Honda Civic HX Type: Front-engine, front-wheel drive, five-passenger coupe. Price: Base, $14,810; as tested, $16,438 (inc. $440 destination charge). Engine: 1.7-liter I-4; 117-hp; 111 lb-ft torque. EPA fuel economy: 30 mpg city/40 mpg highway. 2-month insurance cost, estimated by AAA Michigan: $1,170.(Rates may be higher or lower, depending on coverage and driving record.) Where built: East Liberty, OH.
---
People Who Viewed this Car Also Viewed
Select up to three models to compare with the 2001 Honda Civic.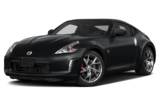 2015 Nissan 370Z
Starting MSRP
$29,990–$48,100
Compare
2010 Hyundai Genesis Coupe
Asking Price Range
$8,063–$18,495
Compare
2015 Lexus IS 350C
Starting MSRP
$47,640–$47,640
Compare
2015 Alfa Romeo 4C
Starting MSRP
$53,900–$68,400
Compare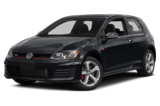 2015 Volkswagen Golf GTI
Starting MSRP
$24,785–$31,540
Compare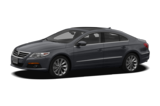 2012 Volkswagen CC
Asking Price Range
$8,670–$17,870
Compare
Featured Services for this Honda Civic