The majority of the buyers of its all-new 2001 Civic coupe will be women under 30, Honda predicts. That didn't keep folks two and even three generations farther along from admiring its modernistic, clean new shape. The car was noticed and praised wherever I showed it off. Both the coupe and sedan are totally revised for 2001, and they share fewer parts than is usual in this rationalized manufacturing age. In part, that may be because the sedan was designed in Japan, while the coupe was penned in the U.S. The Civic series has been Honda's top seller globally - 140 countries - for more than 20 years, with more than 10 million sold. More than 3 million of them were made in the U.S. at the Marysville, Ohio, facility. Honda must be doing something right. Actually, they're doing a number of things right. The popularity stems not just from a user-friendly acquisition price, but also from legendary reliability and excellent operating economy. Lately Honda has laid claims to being a leader in environmentally-friendly products - the new Civic cements that claim by being rated a super low emissions vehicle on the stringent California test sequence, and is produced to that standard for the whole country. One series - the natural-gas-fired GX - even qualifies as an ultra super low emissions vehicle, at which point it is most likely exhaling better air than it inhales, at least in L.A. Additionally, the company gazes far into the future to that day when its vehicles will be recycled, and tries to make that operation as simple as possible, too. The tree-hugging crowd will applaud all that, and will probably gravitate to the series I tested, the HX. The HX is a perennial member of the Top 10 club when the EPA publishes its fuel-economy test results. To do much better than the HX, you'd have to go the diesel or hybrid route. EPA estimates with the five-speed manual transmission are 36 mpg city, 44 highway. With the unique automatic, 35/40. On regular fuel, of course. I managed 34.3 without economy as a priority. Honda has contrived to improve fuel economy and emissions while increasing the displacement of the Civics' engines, from 1.6 to 1.7 liters. As a result, power and torque are up about 6 percent from last year. Figures for the base DX and mid-range LX are 115 hp and 110 foot-pounds. The hot-shot EX is rated at 127/114, while the HX is endowed with 117 horses (@6,100 rpm) and 111 foot-pounds (@4,500). The HX I tested was fitted with the continuously-variable automatic transmission. This device replaces a conventional gearbox with a pair of variable-width pulleys which, through communications with the on-board computer, can be rigged to create an essentially infinite set of gear ratios. The control lever is a mundane console-mounted affair, with the usual P-R-N-D-S-L setup, although in this case, S = Sporty. One could drive around all day with the lever in drive, but for snappier downshifts, bet ter engine braking and quicker acceleration, S is the better, if less fuel-efficient, choice. The first indication that there's something different going on is when you slide the lever from park to reverse - there is no sensation of going into gear. It's much the same when putting the trans into drive, although as one accelerates, some mechanical action is perceptible (if you're really looking for it), but not exactly the usual feeling of moving from one ratio to another. The tachometer seems to have a mind of its own, since there is no longer a linear relationship between engine speed and road speed. It's not at all disconcerting - I think the kind of person who chooses the $1,000 automatic transmission option in a fuel-sipper car would probably neither notice nor care about the mysterious goings-on. The 0-60 times centered on 10 seconds, acceptable for this class. The new, seventh-generation Civic maintains its overall length while increasing interior space, a ne trick. The sedan edges into compact territory with an interior volume of 91.4 cubic feet, while the two-door sacrifices utility to style, measuring 85.9 c.f. of passenger room. Both have larger, wider trunks that hold 12.9 c.f. of gear. I felt a bit cramped in the driver's position, though XXLTs and compacts are obviously not a match made in heaven. I found it necessary to tilt the seat back more than I like to gain some breathing room, and cursed the lack of tilt in the steering wheel every time I slid in. (High time we passed a law that says you can't call it a tilt wheel if it doesn't move through at least 45 degrees of arc.) Normative bodies won't have a problem, although even they wouldn't be too happy in the rear positions of the coupe, despite the easy-entry seats. The Civic had remarkably little tendency to roll during vigorous cornering, but was quite disappointing over my favorite rough road. Despite its 103-inch wheelbase, it pitched like a smaller package and seemed to run out of spring and shock travel too soon. In country driving, the HX handled well enough, but it nonetheless felt vague and disconnected. It doesn't pretend to be a sports car, of course, but there's still room for considerable improvement. The front suspension is a new, MacPherson strut design this year, and could use some sorting out. The HX rides on modest 185/70/14 tires, which, surprisingly, are wrapped around alloy wheels, no doubt for the weight savings. They did not seem to be a limiting factor in cornering, and evinced good grip even on wet streets. Antilock brakes are unfortunately available only on the EX series, but the HX did well in simulated panic stops from 70 mph, maintaining its heading right to the point of wheel lockup, as an errant rabbit is still alive to attest. Front air bags are standard, and side air bags for driver and navigator are optional ($250). I'd get them in a second, given the crash test results from the Feds: A two-door Civic with the side bags gets top marks - five stars - for both frontal and side impacts, front and rear compartments. Without the bags, the side ratings plunge to three stars front, four rear. The four-door machine drops to four-star ratings for the rear compartment. The Insurance Institute labels the new Civic a "best pick" among small cars in terms of passenger survivability in its 40-mph frontal offset crash. The Civic got top marks in every category. The Civic has real, 5-mph bumpers, too. Total damage in the Insurance Institute's 4, 5-mph barrier crashes was just $382. We've seen big tough SUVs rack up many thousands of dollars in repair bills in the same drill. The only other 2001-model car in this class they've tested, however, was the Hyundai Elantra, which cost a mere $213 to repair. Intellichoice, which does elaborate cost-of-ownership calculations, singled out the HX coupe as THE best car value under $22,500. I'll insert m y usual boilerplate warning about a first-year design, but this sure looks like a winner - seventh in a series. The Civic is made in Marysville. With tighter body-panel tolerances than before, the new model is produced to a standard of fit and finish that would be acceptable on a luxury car. The test car started at $14,810, and that included the side air bags. It also had air conditioning, $1,099, and floor mats, $89, for a total, with freight, of $16,438. "Gannett News Service"
---
People Who Viewed this Car Also Viewed
Select up to three models to compare with the 2001 Honda Civic.
2016 Hyundai Elantra
Starting MSRP
$17,250–$21,700
Compare
2006 Volkswagen GTI
Asking Price Range
$4,340–$11,052
Compare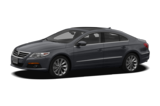 2012 Volkswagen CC
Asking Price Range
$8,669–$17,817
Compare
Featured Services for this Honda Civic