Average Ratings
---
52 out of 63 people recommended this car.
---
Great Performance and Reliable
by Vikas from Dubai, UAE | February 18, 2015
I bought this car in 2008 and still going as good as new! Zero issues so far (till Feb2015). I have changed it's tires and the battery only once in six years! The electronics features in 2008 were not so advanced or atleast they were not providing in UAE, so mine doesn't have a Bluetooth or navigation features, but that is minor thing. The best things I like about this car: - Very Comfortable (best seat design) - Good Pickup Power - Very Safe - Never fails
Purchased a new car
Uses car for Commuting
Does recommend this car
---
Comfortable even for tall drivers....
by Bill from Illinois... from Chicago, IL | December 1, 2014
At 6'6" I usually have a problem with headroom in vehicles with a sun roof. With the CRV I can lower the seat and have about a fist of space above my head. So for once I can enjoy a car with a sunroof! Power is a little weak, but it's more than adequate for highway/expressway driving. My 2008 was recently acquired with only 38,000 miles on it and the road noise was significant. I replaced the tires and now the CRV is very quiet. Pay attention to the tire rotations as the CRV may be prone to "cupping" the tires, which causes the noise. Perhaps even rotate at less than 5000 miles.
Purchased a new car
Uses car for Commuting
Does recommend this car
---
Great Value and Safe for daughter
by Jim in Arlington from Arlingto. TX | October 6, 2014
I purchased a 2008 CR-V EX from Frank Kent Honda with 117k miles and it is an excellent car and great value for my daughter. The car has plenty of power and I like the air bags and safety ratings. The road noise is excessive. I would think that Honda would spend a small amount for more noise insulation.
Purchased a new car
Uses car for Just getting around
Does recommend this car
---
2008 CRV
by Car guy from Ohio | September 11, 2014
Bought this CRV used, 80k, but still a great runner. Road noise a bit excessive, but has plenty of power, and utility. Will tow behind a MH, looking forward to it. Dealer was very helpful, able to get grade and color we wanted.
Purchased a new car
Uses car for Outdoor sports (hiking, cycling, etc.)
Does recommend this car
---
Impressive Crossover
by My First Honda from Lancaster, PA | February 25, 2014
Over the last 3 years we've logged about 70K miles on our CRV EX. Overall I've been very impressed with value of this vehicle. For a small SUV it's quite spacious. You can really pack this thing well with lots of stuff and the shelf in the back is super neat. I can't count the number of times I've commented on it when stacking luggage. I was a bit skeptical of this "real time all wheel drive" feature. I was concerned that it wasn't "real" 4-wheel drive and would leave us stuck in the snow. Time and time again I've been very impressed with how it handles in the snow. Haven't gotten stuck yet and we had some rather large storms here in the northeast over the last coulpe of years. We even drove our "V" on sand in the Outer Banks and I gotta say, again I was very impressed. I wouldn't go climbing any sand dunes in the "V", but it handled surprisingly well. The 2.4 L engine at times feels like it may be a little underpowered however for everyday driving, it's just fine. Gas millage is okay. On highway traveling 70 mph we average 27 mpg and in the city we average probably low 20's. Overall it's been a very solid vehicle and I would highly recommend. For a small SUV, it's got a lot of nice features and is priced well.
Purchased a new car
Uses car for Commuting
Does recommend this car
---
An awesome Crossover SUV.
by Swedon from Salt Lake City, Utah | August 14, 2013
I absolutely love our 2008 CR-V EX-L, I going through chemo again and have taken the summer off to deal with the chemo and be with my family. On my good week we go camping. I've taken this car places (i.e. washed out after being flash flooded dirt/sand backcountry roads) in Utah where the only other cars or trucks we meet are high clearance Jeeps or Trucks. We've been to Echo Park in Dinosaur N.P, Upper Cathedral Valley in Capital Reef (check them out on Google Earth), Boulder Mountain, Utah, and all over Yellowstone and Grand Tetons N.P.'s. It handles all our gear and 4 bikes on a roof rack for weeks at a time. Super comfortable inside and good looking outside. I work as a snowboard instructor in the winter and it is awesome in our snowy Utah winters. I plow through 12" of snow without specific snow tires. Have Goodyear Alliance tires and they are quieter than the Continental's they replaced. I can get 26 MPG on road trips fully loaded w/gear and bikes and 4 humans in my CR-V. It's a punchy car up mountains fully loaded no problem at all being only an inline 4 cylinder. It's a Honda and they do engines best. I have had no repairs needle in two years of ownership. Change the oil, air,filters and rotate tires are all I've needed to do and they are simple enough to do myself to save money. Stay with Honda's recommendation and use 87 octane not 85 and you'll have more power in snow or mountain passes. I've owned a 1976 Honda hatchback wagon years ago and I sold it at 250,000 miles. Now I own a Honda CR-V, a Fit, a 1992 CB 750 motorcycle and a generator, lawn is small enough for the smallest electric mower or I'd own a Honda there too. :D
Purchased a new car
Uses car for Having fun
Does recommend this car
---
Reliable but loud Honda
by Bonhomme from Alexandria VA | August 7, 2013
Bought this 08 CRV w 46k. Great shape interior very nice. Great car. Only complaint is that road noise is quite loud. The Dunlop tires are not rated as a loud tire. The ride is also quite bumpy. But it is used and perhaps needs an alignment. Perhaps the tires were driven w poor alignment and are wearing unevenly. I had that happen once before. Other than that the car is very nice and should prove reliable for many years I hope.
Purchased a new car
Uses car for Work
Does recommend this car
---
Great car!
by Always on the go from Olympia, WA | August 6, 2013
I owned a 1997 CR-V and loved it and the 2008 is even better! Honda made a lot of improvements in the comfort and performance of the car. Between work, transporting my daughter to her activities, and running errands, I drive approximately 50 miles on the freeway and around town everyday and am getting between 23 and 24 mpg. The CR-V has a smooth ride on the freeway and has the power it needs to accelerate safely onto the freeway. The visibility is great in the car and it's easy to see everything that's happening around me.
Purchased a new car
Uses car for N/A
Does recommend this car
---
2008 Honda CR-V ex-l AWD
by Thatguy from Raleigh, NC | June 2, 2013
I am overall pleased with my CR-V. I went from a 2007 CIvic, because of the limited space and my commute was shorter. It has plenty of cargo space and comfortable backseats when you have multiple passengers. The interior is really friendly and attractive. The engine performance is not all that great, but is to be expected with a 4 cylinder with no turbo or anything. I get around 22mpg around the city and some highway mixed. This is pretty much on track with what is expected. Overall, I have really enjoyed owning it and my wife is always asking to drive it! I haven't needed to use the AWD, but tested it and works well and makes it feel a lot safer.
Purchased a new car
Uses car for Just getting around
Does recommend this car
---
Impressive!
by NE Value Shopper from Philadelphia, PA | March 7, 2013
After looking at several small and mid-sized SUV's my wife and I settled on a CRV EX. At first glance I was not a fan. I didn't have many manly traits. However as we compared small and mid-sized SUV's, I had a hard time finding AWD or 4WD that were offered in a 4 cyl. Many of the comps offered AWD or 4WD, however in order to get it, you had move up to the V6. Gas millage is decent. We average 23 and that's with a combo of city and highway. On just highway, we probably average 27. I've been impressed with the real-time AWD. At first I wasn't quite sure if it was "real" AWD since you don't have the option to engage yourself. However I've been impressed with how it handles in the snow. With good tires, it handles well. It's no Jeep, but for a small 4 cyl, it does the job. The EX offers plenty of nice features and for a small SUV there is plenty of storage room and seating for 4 adults. 60,000 miles later the CRV has required very little. So far, I'm impressed. Overall a very good value.
Purchased a new car
Uses car for Commuting
Does recommend this car
---
People Who Viewed this Car Also Viewed
Select up to three models to compare with the 2008 Honda CR-V.
2013 Nissan Murano
Asking Price Range
$15,216–$28,344
Compare
2008 Nissan Rogue
Asking Price Range
$5,904–$12,296
Compare
2013 Subaru Forester
Asking Price Range
$13,269–$23,729
Compare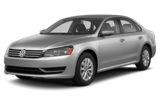 2013 Volkswagen Passat
Asking Price Range
$9,117–$19,161
Compare
2013 Mazda Mazda6
Asking Price Range
$9,969–$18,405
Compare
2012 Honda Civic
Asking Price Range
$8,367–$16,827
Compare
2010 Nissan Altima
Asking Price Range
$6,192–$13,804
Compare
2013 Honda Insight
Asking Price Range
$8,868–$17,340
Compare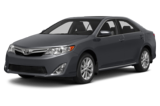 2014 Toyota Camry
Asking Price Range
$12,624–$19,984
Compare
Featured Services for this Honda CR-V