Average Ratings
---
136 out of 154 people recommended this car.
---
I Love Honda
by Smart With Money from VA | April 30, 2016
What a great vehicle! Great fuel economy, reliable, and roomy. It's been an extremely reliable and average 25 MPG mixed city/highway driving. I've taken it camping and it always hauls our bikes to different scenic routes. I've driven it cross country with no issues. I'd definitely buy another one.
Purchased a new car
Uses car for Commuting
Does recommend this car
---
It's a good, reliable car. However...
by CRV 2013 Owner from | February 29, 2016
I am constantly disappointed when I have to sit on the front passenger side and there's no arm rest over there! What's up with that; I had the car for months before I realized that I had been cheated out of a second arm rest.
Purchased a new car
Uses car for Transporting family
Does recommend this car
---
LOVE IT
by Penster617 from Boston, MA | December 10, 2015
My first SUV after owning Acuras. I live in Boston so the AWD is a game-changer. The car drives really easily. Very fluid and nimble. Can turn on a dime. Very peppy engine. The AC could be a little more powerful - especially on very hot summer days, it struggles to keep up. Incredible visibility - you really feel in control of the vehicle. Interior layout is terrific. Everything is simple and in the right place (intuitive). The interior finishes could be a higher quality. Too bad there isn't a slightly bigger engine and advanced AWD logic but I never got stuck in the snow (had to rock a few times when we had 3 feet of snow on the ground but I always got free). Love this car!
Purchased a new car
Uses car for Commuting
Does recommend this car
---
Worst Car I've Ever Owned
by Pattycakes from Florida | October 8, 2015
I own a Honda CRV-LX and would not buy this vehicle if I had a do over. Would absolutely not recommend to a friend. Seats are extremely uncomfortable. Carpeting is like felt, not carpet at all, spent additional $400 for custom mats to protect "felt"- in case I ever wanted to trade or sell. Gas mileage is good, 22 MPG in city, 35 Hwg - depends on how you drive. At 20K miles rotors were warped. This is my 2nd Honda, not happy at all, think I'll go back to Toyota.
Purchased a new car
Uses car for Just getting around
Does not recommend this car
---
GRINDING UPON START UP
by First time HONDA OWNER from 60096 | June 8, 2015
I had CRV into Honda 3 times and they are aware of grinding noise . They know it doesn't damage engine but its not a safety issue . Also, they won't say it's actually the actuator causing the problem . But they are trying to come up with a solution . I got all the extended warranties and I'm 2 years into paying on vehicle . And I have to put up with total strangers coming up to me and saying you should get that looked at . The noise is loud and embarrassing . I expected better from Honda .
Purchased a new car
Uses car for Commuting
Does not recommend this car
---
Honda CRV keeps getting it right!
by Minky50 from Davidson NC | June 2, 2015
Had a 2007 CVR which we loved. It was a wonderful car - no issues of any kind. Was involved in a five car collision and hit in front & back. Car was considered totaled and I was just sick. Started searching for replacement and purchased a 2013 and it is amazing!!! I am a real fan of Honda and their products.
Purchased a new car
Uses car for Just getting around
Does recommend this car
---
Happy so far.
by Mark M. from Lincoln, Nebraska. | February 2, 2015
I purchased a 2014 CRV about 6 weeks ago, it has now has close to 1000 miles on it. I got an end of year 2014 for the discount, about 3K. So far I really like it. The only con I can see is the exterior styling is kind of out-dated, but it looks a lot like the other SUV's in this class, I am not sure how you could jazz it up. As for everything else, I am very pleased. My first few tanks of gas got 22 MPG, all city driving, which is what it is rated at. I then had a tank with mixed city/highway driving which got 27 MPG! Now I am getting 23-24 MPG in all city driving in cold Nebraska winter weather. I am betting when it warms up that will improve some. We just had an 8 inch snow. I was really impressed with how the CRV got around and handled the messy roads. It was much better then my prior Chevy 4X4 Silverado pick-up. (New truck prices are crazy!). It is a great snow vehicle. The interior is well though-out and well-planned, easy to understand controls and nice and simple lay-out. This is not a fancy vehicle, just very utilitarian and practical. I guess if I wanted to spring another $2500 for the leather I could have got more luxury but the EX model had everything I needed. The driving experience is also nice. The engine provides plenty of power and punch when needed. I recently completed a 150 mile interstate trip with the cruise locked on 80. This was no sweat for the motor and the transmission never shifted, although it was largely flat terrain. There was plenty of room in the front and rear seats, very comfortable. I also love the large cargo area in back. It has more room for stuff then I will ever use. This is not my first new Honda. One of the main reasons I bought it is because of Honda's unmatched quality and reliability. This is our first new CRV though and I am looking forward to many more happy miles.
Purchased a new car
Uses car for Work
Does recommend this car
---
Not even 5,000 miles and it is in the shop....
by Tam from BR, MD | January 20, 2015
I loved this vehicle upon purchase, November 2014. Beginning in December, when the temperature dropped and a grinding noise begin when attempting to start the vehicle in the mornings and in the evenings (when temperature dropped again). I was not a happy camper. I researched online and noticed that several years of this vehicle has the grinding issue upon cold starting. My vehicle has been in the shop all day to get the VTC replaced (?) What I don't understand, since this seems to be a widespread issue, why hasn't Honda done anything regarding this widely spread issue? The good thing is, it is still under warranty and I didn't have to come out of pocket. I love the smooth ride my CRV provides, the EX-L seats/heated seats; radio; eco is great and I still have great power. A lot of storage space, no change holder, which I miss (had one in my Accord). Overall, I love my CRV.
Purchased a new car
Uses car for Having fun
Does recommend this car
---
poor heating
by loves heat from saratoga, ny | January 15, 2015
2013 Honda crv bought mine new, complained about no hot heat. My 2003 Honda had great heat and lots of heating force coming from the vents. I was told by the Honda mechanic that it was normal. After driving for 20 minutes and still no warm heat does not feel right to me. time to trade for something different.
Purchased a new car
Uses car for Commuting
Does not recommend this car
---
Could be better
by Dingy 3 from Multiple ...Texas, Florida, colorada | October 21, 2014
The Crv was purchased to flat tow Wanted a ford hybrid..but they took them off the market in 2013 ..after sitting in the seats of the crv xl with sunroof..supposedly better seats..I can honestly say I would have purchased the leather for more comfort. The drivers seat is much better, than the lower model, but the passenger seat is not!..not o.k. I previously owned a 1994 honda accord, and loved it...unfortunately, this vehicle does not compare. I would NOT purchase this vehicle again. Not impressed. No power, don't like the interior design, very uncomfortable, needs some upgrades... Started to buy a white crv with leather, fully loaded, but the trim was a faded burgundy..looked bad Would have liked a better selection of color combos. Most had black leather..which is not ok on southern u.s.....second time owner..give this one a lower rating. Not what I expected..expected better.
Purchased a new car
Uses car for Towing
Does not recommend this car
---
People Who Viewed this Car Also Viewed
Select up to three models to compare with the 2013 Honda CR-V.
2013 Honda Crosstour
Asking Price Range
$15,512–$25,656
Compare
2014 Nissan Rogue
Asking Price Range
$15,312–$25,108
Compare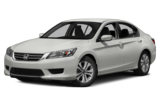 2015 Honda Accord
Starting MSRP
$22,105–$33,630
Compare
2013 Toyota RAV4
Asking Price Range
$16,200–$24,876
Compare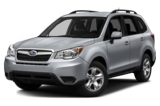 2014 Subaru Forester
Asking Price Range
$15,511–$27,463
Compare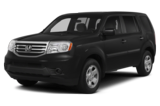 2014 Honda Pilot
Asking Price Range
$22,559–$35,663
Compare
2015 Toyota Highlander
Starting MSRP
$29,765–$44,140
Compare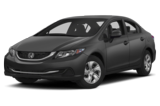 2013 Honda Civic
Asking Price Range
$10,831–$17,923
Compare
2015 Subaru Outback
Starting MSRP
$24,895–$32,995
Compare
Featured Services for this Honda CR-V