Average Ratings
---
10 out of 11 people recommended this car.
---
Don't waste your time reading "expert" reviews
by ArmyGuy03 from Alexandria, VA | August 21, 2014
There is a friendly forum online titled "crzforums." I did ALL my research for this vehicle there and was sold on the car. I picked up an EX with Navigation and couldn't be happier. I'm single, no kids, 6'2", weighing in at 215 lbs. This car fits me fine with more than enough leg and head room. I average 38-42 MPG depending on how much city vs highway driving I do. I get higher MPGs with the latter. The 13 has a back up camera, and I have no issues with the blind spots if you use your mirrors correctly. For the price I paid it's all the car I need. Sure I could have purchased a more expensive hybrid, but I don't need all that wasted room, and I only lose about 4 MPG. With the price difference it would take me YEARS to make up the difference in gas savings. So, go test drive one and be SURPRISED that this car does not drive like a hybrid, but a regular car. Three modes, however, I find myself in Econ mode the most. When I need to quickly merge onto the highway I press sport and zip away. DONT PASS THIS CAR UP, IT'S A STEAL AND DEALERSHIPS ARE GIVING THEM AWAY!!!!
Purchased a new car
Uses car for Commuting
Does recommend this car
---
The New CRX
by Jay from Florida | February 19, 2014
Great car. Performs better than EPA estimates. Put it into ECON mode in the city and when cruising, and it should top 43mpg (my combined average is 42mpg). All with low octane priced fuel. Right "C-Pillar" blind spot is significant, so must adapt driving to the C-Pillar's design. I rated Interior lower than other categories since powered sunroof and leather interior not available. Bench-type seats like the CRX had would be a better alternative. Passenger seat height adjustment would be good. Rest of interior design is very good looking and very functional. Owner's manual needs to describe how to replace cabin filter. I have installed an aftermarket powered sunroof and leather seating/door panels. Three (3) driving modes provide all performance situations you will ever need. No reliability issues at 45k miles. I will be buying a newer one in the future. Nothing with this mpg, reliability, or style in this size vehicle comes close to competing.
Purchased a new car
Uses car for Commuting
Does recommend this car
---
Fun Commuter Car
by CRX Car Enthusiast from Minneapolis, Minnesota | October 27, 2013
If you want a fun commuter car that gets better than decent gas mileage you will not be disappointed. I sold my 1991 Honda CRX in July to lease the 2013 CR-Z EX. The CR-Z had exactly what I was looking for in my next car, a sporty look, gas economy, fun to drive, option for manual transmission, good safety rating, and the very best part....not everyone on the planet has one. If you just said yes to everything above, buy this car you will not be disappointed. Do not buy this car if you are into fuel economy alone. I get 41.2 average and there are better options on the market. Also, the blind spots are real, but I had the same problem in the CRX. I just find myself paying extra attention before changing lanes, so probably safer in the long run. Also Honda does a really good job on the design of the mirrors to help compensate for the blind spots. The rear back up camera really helps as well.
Purchased a new car
Uses car for Commuting
Does recommend this car
---
CR-Zy
by Bushyboy from Pooler, ga | August 22, 2013
Two words "fricking awesome"! I love this little car. It has a nice sporty look with great gas mileage. Yes the top end is nothing impressive, but it accelerates very quick. The only down side is no back seats, but it keeps the kids out of the car. I love my Honda cr-z especially when I see I'm averaging 45 mpg compared to my last vehicle of 17 mpg.
Purchased a new car
Uses car for Commuting
Does recommend this car
---
2013 Honda CRZ
by TSORBER from PA | July 1, 2013
I found this car interesting so I wanted to take it for a test drive. At the time i owned a V6 sports car. Lets just say i was very impressed with this little CRZ. The 3 driving modes are awesome... and I can go 2 weeks on a tank of gas. I thought i would miss my sports car, but i do not. Only think I would of changed is the color of my CRZ. I wanted white, but there were no manual transmission white ones in my area so i settled with black. Still love it, just gets very hot inside.
Purchased a new car
Uses car for Commuting
Does recommend this car
---
Fun, fun, fun and runs on air!
by Sharkie from Alabama | May 18, 2013
This car is so much fun! Having three choices of tranmission power makes it like owning three cars at one time. I have over 2000 miles on it and have owned it one month as of tomorrow.
Purchased a new car
Uses car for Work
Does recommend this car
---
Great for what it is.
by 2013 CR-Z Owner from Orlando, FL | April 17, 2013
To the person comparing this car to a CRX, you should take a step back and realize that the CRX had a smaller engine, less power, and weighed a whole heck of a lot less. There were far less safety features and design considerations needed in the 80s/90s, so cars could get away with half the weight and power. The same can't be said today, and that's why the CR-Z is such a great little car for what it can do. * I've owned my CR-Z for just over 3 months now (Jan 11, 2013 to April 16, 2013, the time of writing) and I've put over 8000 miles on it to date. Yeah, I drive a lot. I have the EX model without satnav and I just have to say I'm satisfied with my car (only wish I had gotten white). I take a lot of long trips, too, and I think it's more comfortable than my previous car, a Hyundai Genesis Coupe. * Power/driving/handling: The car handles pretty well if you're not trying to do sharp cornering. The suspension is a little too soft for anything too hot (easy fix) but for weaving on the highway or just driving a line, it's fine. The steering is stiff for a car in this class, which is great. The power on the 2013 is a big step above the 2011/2012 (which I have driven before) and in sport mode or using S+, you'll be surprised at how much torque there is and how fast the car can muster it. * Interior: Like I said, I have the EX which has nice interior trims and really nice materials. My interior has some red and blue accents which look really awesome with the faux-black chrome on the center console and the door handles. One thing I wish was different is the bluetooth. Without the satnav, bluetooth will only do phone calls, and not music streaming. Pity, really. Oh, and here's the one major glaring problem I have with this car: the US version has only two seats. What's up with that? The amount of cargo space you get is pretty ridiculous, though, as any hatch owner can imagine. * Exterior/styling: It's amazing, and strangely enough, white is the best color. It looks really, really good in white. Mine is grey. Oh well. * Reliability? Well, I left the lights on once since I wasn't paying attention to where I left the switch on the stalk. The battery died. Jumped right back to life, though. My mistake. Otherwise, I've had no issues. The car seems to sip oil. A single change seems like it should be good for about 10K miles (extrapolation using on-dash meter) though every 5K is likely a better idea.
Purchased a new car
Uses car for Commuting
Does recommend this car
---
I love this car
by Kingme from Southern California | April 10, 2013
The main complaints I always read about are that it's not fast enough for car enthusiasts, and its doesn't get good enough MPG for the hybrid crowd. Those people don't get what CRZ owners like about it. I wanted a to get better city MPG but at the same time I didn't want to completely give up power to enter and pass on the freeway. Now, am I planning to drag race Cameros and Mustangs? NO. I never did that before either with a non-hybrid. However, I can switch to sports mode and easily pass trucks and other slow moving vehicles with ease, unlike other hybrids that have very slow acceleration. Also, the new S+ button is great for an extra burst of speed. The CRZ is also fun to drive, the handling is great, and the dash display is really futuristic looking. It also doesn't look like a typical ugly hybrid, which is another reason I chose it. --To subject of the hybrid battery reliability. The U.S. mandatory hybrid battery warranty is 8 years/100k miles. And if you live in California, or certain other states the mandatory warranty is 10 years/150k miles. That means if the battery fails during that LONG warranty period Honda replaces it for free. The creator of the CRZ even said that they have to ensure these hybrid batteries last because of these stringent U.S. standards. I've had my 2013 for just over a month and love it. It's a fun car to drive plus you have Honda reliabilty.
Purchased a new car
Uses car for Just getting around
Does recommend this car
---
Zed is best kept secret
by Zed lover from Independence, Missouri | March 2, 2013
This is my second CR Z and i love the car. Can park it almost anywhere, zips through traffic like a nat, great mileage considering I drive like a maniac. Two seater just right for me, would be great for a kid going off to college or into the military that needs wheels. Only negative is seats are fairly spartan, not much padding and not heated. Bought my own heated seat pad ($25) and problem solved. Have all the bells and whistles like XM radio, Navi screen, 17 inch custom wheels & tires and EX model features. Worth every penny. Already added some of my own aftermarket touches (plasti-dipped the logo badges, installed window vent shades &wheel trim). Re the styiling - you either love it or hate it. I love it, but low sales figures put me in minority apparently. This thing is the best kept secret in the automotive market, IMO..
Purchased a new car
Uses car for Just getting around
Does recommend this car
---
Finally a cool hybrid
by CRZ Fan from Denver, CO | February 20, 2013
Funny, the first reviewer doesn't own or didn't even test drive the CRZ and gave it a poor review. I test drove both the CRZ and Fit. The Fit was my first choice initially, but the CRZ looked so cool, I had to try it out. Hands down, the CRZ is much more fun and engaging to drive than the Fit. It has the Fit engine AND an electric assist, so it has plenty of power. I bought the CRZ and have been driving it on Econ mode just to see how high I can get the mileage up. After two tanks of gas, I'm getting 45 mpg, combined and over 50 on the highway. Power has been adequate on Econ. I suspect once I switch to Normal or Sport, I'd be thrown back into the seat. It's a super sharp car. Perfect for commuting to work. Not a 5-star car because of big blind spots, and I've not owned it long enough to dish out 5 starts but it's heading that way! Once thing, the doors open very wide (beware in cramp garages). Other than that FUN, FUN, FUN!
Purchased a new car
Uses car for Commuting
Does recommend this car
---
People Who Viewed this Car Also Viewed
Select up to three models to compare with the 2013 Honda CR-Z.
2009 Chevrolet Colorado
Asking Price Range
$6,220–$20,940
Compare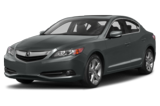 2013 Acura ILX
Asking Price Range
$14,346–$21,802
Compare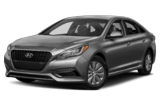 2016 Hyundai Sonata Hybrid
Starting MSRP
$26,000–$30,100
Compare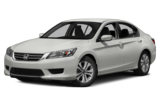 2015 Honda Accord
Starting MSRP
$22,105–$33,630
Compare
2016 Audi A3
Starting MSRP
$30,900–$39,600
Compare
2008 Honda S2000
Asking Price Range
$16,342–$31,814
Compare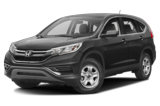 2016 Honda CR-V
Starting MSRP
$23,845–$33,495
Compare
2016 Chevrolet Camaro
Starting MSRP
$25,700–$48,300
Compare
Featured Services for this Honda CR-Z