Average Ratings
---
19 out of 21 people recommended this car.
---
Comfort and convience great
by KarenVP from Casper, Wyo | February 3, 2015
This car is a pleasure to drive. manueverablilty and excelleration is great. rear seat lays very flat (dog also rides in comfort). split rear window takes a bit of getting used to. ease of operation of Crosstour is very good.
Purchased a new car
Uses car for Just getting around
Does recommend this car
---
Ocean Honda San Juan Capistrano 2013 Crosstour
by Engine-Ear from Orange County | January 29, 2015
My wife and I purchased a 2013 Honda Crosstour a few weeks ago. We stopped by the dealership on New Year's eve, en route to another dealership. We decided to look at the Honda offerings, and upon entering the lot, we saw a Crosstour-a first for us. I'd never seen one before and was impressed. It wasn't at "bubble like" as a typical crossover vehicle. The lines were smooth and it had a great profile. It was very cold that night and all the sales staff were inside, staying warm. After a while, Nora Kelley came out and greeted us. She took us for a test drive in a white, 2015 Crosstour with a 4 cylinder. We liked the car and made an offer. The sales manager, offered us a black, 2013 Crosstour (brand-new) with a V-6. The deal we negotiated was great and we bought it. Nora was a wonderful person to deal with and didn't play any games or do the high-pressure sales tactics. She's great? The 2013 is nearly identical to the 2015, we like the black and the bigger engine. The car handles great, has plenty of "pep" and rides great. The rear hatch area is not wide, but very deep. We can easily fit a large load of groceries, home-improvement supplies or pets in thye back. The level of "bells and whistles" is manageable, and the rear and side-view cameras are perfect for parking and lane-changing. I recommend the V-6 and the 18 inch wheels to any potential buyer. This is the second Honda I've had and they are high-quality vehicles.
Purchased a new car
Uses car for Commuting
Does recommend this car
---
Love the cross tour
by Love to Drive. from Boston MA | November 6, 2014
Have this vehicle since April 2013. At first I thought I had made a mistake in buying this car given the tight hatch space. And while I can't fit as much as I would have been able to had I gotten a standard box suv, I am overall incredibly happy with this car. The seats are incredibly comfortable....more Acura than Honda. The ride is firm yet comfy. Interior is well done although the touch screen radio is occasionally finicky. Car handles well in snow, etc. Could be a bit tighter in cornering, but again, incredibly well engineered and built. I hope they come out with a mini version of this platform....but am afraid this car is a sleeper with few buyers and so maybe Honda will kill it. Love my cross tour!
Purchased a new car
Uses car for Just getting around
Does recommend this car
---
The only car I want
by still shopping from Savannah Ga. | July 23, 2014
I have not bought this car yet. I have been to a lot of Honda dealerships in savannah & s.c. I set up appt. to test drive the crosstour when I get there they did not have the one we talked about or it was just not at all the car we talked about. I love this car it looks great , I love the way it drives. One day soon I hope to be the owner of a white with ivory interior 2013 Honda crosstour with a v 6 engine.I know this not the type of review you are looking for but you ask if I had bought this.I want this car . Thanks Still shopping
Purchased a new car
Uses car for N/A
Does recommend this car
---
Customer Service
by Honda Fan from Tucson | March 29, 2014
The 2013 Crosstour is a Great Mix between a Sedan And a SUV with Great New Safety Features on the 2013! I can't say enough about The Great Service about AutoNation Honda in Tucson! I took a test drive with Lenny Woehr & he pointed out The Safety Features - Lane Changing , Collision Warning Plus the Great Value for your money. Aaron Blom finish the sale,Who is so Great With Everyone! The New Sale Manager Joseph Butler was so kind And made sure everything was going well even with the Detailing of the CrossTour! AutoNation Honda has my business with Aaron,Lenny And the New Sales Manager Joseph Butler is a very Kind,Plus a Great Sales Manager. GOOD JOB - AUTO NATION HONDA!
Purchased a new car
Uses car for Commuting
Does recommend this car
---
2014 V6 AWD
by Jetn from Anchorage, Alaska | March 11, 2014
I wanted an Accord to replace my 06 Accord, wife wanted 4x4, Crosstour fit the bill. There were so many upgrades it took me awhile to appreciate all of them. Honda over built the car, especially the 18" tires and paddle shifters. Drives like a dream through our Alaska winter and summer. I read some bad reviews after I bought the car and was totally surprised. Two of the bad reviews were short one hour drives, and you can't even get to know the car in less then a month. I only hope Honda continues this model because I will buy one again. This car gets stares everywhere it goes.
Purchased a new car
Uses car for Just getting around
Does recommend this car
---
Maggie
by Boobie from Frederick | February 5, 2014
I like the car but not in love yet... I still have my 05 Accord now that car I loved when I drove it off the lot.
Purchased a new car
Uses car for Work
Does recommend this car
---
Great all around vehicle
by jfh1212 from Phoenix | January 10, 2014
I purchased the car a month ago. I really like it! It is a solid drive, quiet interior, great sound system. It is a quiet ride. I really enjoy the quick access to Pandora and the buttons on the steering wheel are easy to navigate between stations. The phone and text messaging integration is very easy to operate as well. All hands free. And, the hands free phone sounds great to those I call. I didnt need a larger SUV, but wanted something a little easier to get in and out of then the standard car. I love the blue color and the leather seats are very comfortable. The body design is different, I think of it as an Accord/ hatchback. I have seen alot of reviews negatively commenting on the fact it does indeed look different then other cars - but I dont find that a negative. Overall between the Honda dependability and the extra space, I think this car is perfect for my needs.
Purchased a new car
Uses car for Commuting
Does recommend this car
---
Best decision ever
by Babs from Palm Springs, CA | December 21, 2013
I decided a couple of years when and if I purchased a new car it would be the crosstour... Every time I took my car car in for service I would browse the showroom to admire the crosstour. I went in one day this past November with the intent to buy the standard model. I test drove an accord and civic too.. I saw the crosstour ex in the kona coffee and said I want that one...it was the best decision I made... I have a luxury car at a medium price... Honda if the Desert was my choice of dealership since I took my 2001 honda crv ex with over 300,000 miles there for service. Another good decision.
Purchased a new car
Uses car for Just getting around
Does recommend this car
---
Room for Improvement
by JEC from Texas | September 10, 2013
Bought a 2013 CT EX-L, V6, in June. Had been shopping for an Accord when we saw the Crosstour and were impressed by its appearance. Really liked the fact that the rear seat would fold in sections for additional cargo space and still give a passenger a seat. Have been disappointed in the mileage; it has been considerably less than promised, but we're still hoping for improvement. The other major issue with the car would be the seats; Honda should offer a passenger seat with controls/positions equivalent to the driver's, and both seats would benefit from additional supportive padding in the bottom. Other matters we'd like Honda to improve are: *Visibility--the camera helps but it is difficult to see well out the rear, particularly in traffic situations that require a "merge". *Smoothness of ride: when the rear axle encounters a bump or rough road, it results in a rough ride transferring to the front seats. *Turning radius--a shorter turning radius would make the car easier to manipulate in crowded parking lots. The Crosstour is a good car with room for improvement by Honda.
Purchased a new car
Uses car for Just getting around
Does not recommend this car
---
People Who Viewed this Car Also Viewed
Select up to three models to compare with the 2013 Honda Crosstour.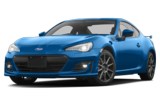 2017 Subaru BRZ
Starting MSRP
$25,495–$29,695
Compare
2007 Toyota Highlander Hybrid
Asking Price Range
$6,245–$16,073
Compare
2017 Subaru Forester
Starting MSRP
$22,595–$34,295
Compare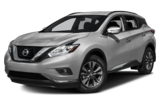 2015 Nissan Murano
Starting MSRP
$29,560–$40,600
Compare
2008 Toyota Tacoma
Asking Price Range
$9,119–$25,135
Compare
2013 GMC Terrain
Asking Price Range
$13,688–$25,836
Compare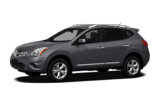 2011 Nissan Rogue
Asking Price Range
$8,329–$16,689
Compare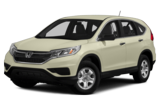 2015 Honda CR-V
Starting MSRP
$23,445–$32,895
Compare
Featured Services for this Honda Crosstour