Average Ratings
---
24 out of 25 people recommended this car.
---
Clever
by Carol from Yakima WA | September 15, 2014
I appreciate the thought that went into the design of this car. We took it on a bike trip last week. Both of our road bikes fit inside without taking the wheels off. We even got a third bike in one day by removing it's front wheel. There was no problem fitting in suitcases, backpacks, and extra bags too. We still had plenty of room to spare! The seats were folded up to the sides, which is easy to do. The trip was about 1000 miles, and we got between 26-28 mpg! We weren't expecting that good of mileage. It does only seat four. It is super easy to clean out with the rubber flooring. If you do lots of outdoor activities, and can find one, I highly recommend it
Purchased a new car
Uses car for Outdoor sports (hiking, cycling, etc.)
Does recommend this car
---
2008 ELEMNT EX 2WD
by Sootie007 from Clermont Florida | May 30, 2014
I bought my 2008 Ex with 78k on the odometer. This car didn't have a single rattle or anomaly when I purchased it. It has been a great vehicle for me now with 160K miles on the original powertrain and still no issues. Remarkably I have only done front and brake pads, an ac condenser fan,a front headlight bulb and rear tail light bulb in all those miles. I am religious with my oil changes and use full synthetic at every 5k and change the transmission fluid every 30k with genuine Honda transmission fluid. I love the Element and wouldn't hesitate to buy a brand new one if they still made them. I get 22 mpg on the highway and 21 usually in city driving . Mine has the 5 speed automatic and 2wd. Ride is firm, acceleration is adequate and you never feel underpowered while driving it IMO when merging at highway speeds etc . A GREAT VEHICLE !!!!!!!!!! I WISH HONDA STILL MADE THEM. Keeping an eye out for the new Honda HR-V which may be the closest replacement to the Element yet from Honda. Its release is due in the winter of 2014.
Purchased a new car
Uses car for Commuting
Does recommend this car
---
Best gas saver awd!!!
by Beaver from Jericho | March 26, 2014
A great buying experience no hassles clean car clean dealership and plenty of experience to make me feel comfortable
Purchased a new car
Uses car for Commuting
Does recommend this car
---
Best car ever owned
by Elementized from New Jersey | July 6, 2013
Either you love the Honda Element or you hate it! Our family loves it: safe, great utility, stand-up room for kids, and a snow eater! Great value for Honda longevity! Forgive us ... it's our second Element!
Purchased a new car
Uses car for Just getting around
Does recommend this car
---
Love it - Best in Show!
by Jonathan from Ann Arbor, Michigan | February 4, 2013
I just bought a 2007 Honda Element LX 4WD with 92k miles on it. I usually drive the same car for 5 to 8 years, so I found one the is attractive, and adaptable. I used to drive a Subaru Impreza, which I owned for 8 years, and only put 32k miles onto. The Element is roomy and flexible, and I'm enjoying the new change. The vehicle is not perfect, though, if you a short person, you might not have as good a view as I do at 6' tall. It's a utility vehicle which also looks good on the road, and if you have a dog, this is the SUV for you...
Purchased a new car
Uses car for Just getting around
Does recommend this car
---
07 Honda Element
by goofygirl from Bremerton, WA | January 1, 2013
very well made utility vehicle. Moving the back seats to use the full length of the vehicle is easy and a GREAT feature. Love, love, love that there is no carpet. After 2 days in the vehicle with shedding dogs, it took about 10 minutes and a damp microfiber cloth to remove all hair. At this point, only negatives to the vehicle is the console between the front seats - almost impossible to drive with it in the down position (maybe easier for a taller person) and not the greatest MPG.
Purchased a new car
Uses car for Just getting around
Does recommend this car
---
Practical commuter
by mercuryman from Des Moines, IA | January 9, 2012
I purchased the Honda Element partially based on reviews, function and Honda myth. Now that I've owned the Element fo a couple months I've found the good and the bad. I find the interior space for both passengers and cargo is as great as advertised. Interior is a little overly simple and too much out-dated plated incorperated. I understand they were trying to be rugged in design but the plastic is very weak and easy to scratch. I am in the auto repair industry and am very familiar with the powertrain in the Element. The 2.4 liter engine is very long lived and durable. It has plenty of power to get the car in and out of traffic. Gas mileage may be the worst in it's class though so far getting 22mpg in mixed driving and it actually goes down to 20-21mpg when driving strictly highway. It will maintain highway speed but will spend a lot of time in 3rd gear working the engine on any incline or hint of wind. Cruise control is almost worthless as it will move 5-7mph as it cannot react fast enough to maintain constant speed(which is hard to understand as it is a drive by wire system). Ride is poor as I have yet to be in a Honda vehicle that I would ever say has good ride qualities. The traction and stability control features of the Element are also the worst I have every driven. Again very slow to react and prove to be almost ineffective. It reminds me of driving and old Jeep. Overall I think the vehile at the core is of good quality and I think will work very well for me with it's great interior space. If I wasn't looking for the use of space provided by the Elements interior I would have to say the Ford Escape offers better everything else and I would surely have purchased instead.
Purchased a new car
Uses car for Commuting
Does recommend this car
---
honda element
by Bimmer from Saugatuck, MI | October 21, 2011
I really like my Honda Element with 2 exceptions. The back side windows are manual and so is the sunroof. I have had to stop and get out of my car when a sudden rain storm rolled in. otherwise, 4.5 stars
Purchased a new car
Uses car for Commuting
Does recommend this car
---
Great Outdoor Rig
by Moe from Seattle | August 15, 2011
My wife bought me this 2007 Red Ex for my birthday. Four years later and 100,00 miles this has been a great car. With the rear seats removed and the front seats all the way forward there is enough room to sleep in the car at the trail head for an early morning hike. Has been a perfect car for the city and the woods. Small enough to fit in those tight parking spots but can still handle the snow in the mountains. The only complaint is the rear windows don't roll down so the dog can hang his head out and the suicide doors can be a pain in the parking garge for the people in the back.
Purchased a new car
Uses car for Outdoor sports (hiking, cycling, etc.)
Does recommend this car
---
Quality Automobile
by My Daughter's Car from Birmingham, AL | May 6, 2011
We purchased the 2007 Honda Element SC used from an individual 3 months ago. The car had 85000 miles on it. The SC is the highest trim package offered in the Element. On the positive side, the styling is "cool" and the room and functionality of the interior is very nice. The rear seats fold up in such a way that you almost have a small box truck to haul light cargo. The interior is cool and the instrument panel is almost futuristic looking. The standard MP3 input is a real bonus. The sound system is very very good for a factory sound system. Turning radius is the best I've ever seen. Honda quality and almost zero fear of ever having a break down really rounds out the positives. On the down side, the SC is the best interior package, but the SC does not even have the option of a sunroof?? The headlights do not turn off or on automatically and that is just strange to me that in 2011 Honda would omit that feature?? The ride is a little rough and a little loud, however, since this is my daughter's car, she doesn't even notice that. I would definitely recommend this model to someone that is younger or doesn't mind the road noise.
Purchased a new car
Uses car for Just getting around
Does recommend this car
---
People Who Viewed this Car Also Viewed
Select up to three models to compare with the 2007 Honda Element.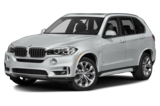 2017 BMW X5 eDrive
Starting MSRP
$62,100–$62,100
Compare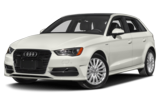 2017 Audi A3 e-tron
Starting MSRP
$38,900–$38,900
Compare
2017 Dodge Viper
Starting MSRP
$95,895–$118,795
Compare
2017 Genesis G80
Starting MSRP
$41,400–$54,550
Compare
2017 Toyota Corolla iM
Starting MSRP
$18,750–$18,750
Compare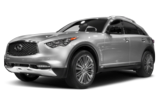 2017 Infiniti QX70
Starting MSRP
$45,850–$47,650
Compare
2017 Audi A4
Starting MSRP
$34,900–$39,400
Compare
2017 Dodge Journey
Starting MSRP
$21,145–$33,845
Compare
2017 Toyota Corolla
Starting MSRP
$18,500–$22,680
Compare
Featured Services for this Honda Element