Average Ratings
---
17 out of 18 people recommended this car.
---
The toaster
by Gir from Vancouver, BC | July 17, 2015
I always wanted an Element, now I have one and meh. It's a 2009 SC, looks good, big wheels, lowered and that's all stock but it has no power. It really should have been available with a V6, especially the SC model. The gas mileage isn't that great, lots of noise, drafts, etc.. I am currently looking for it's replacement before putting it up for sale.
Purchased a new car
Uses car for Commuting
Does recommend this car
---
Need reliable-this is my Element
by Table of Elements from Summerville, SC | January 15, 2014
My son needed a reliable car for school and work and not costing an arm or leg. I have driven my 2006 Element for 7 years with zero problems. So, I sold him mine and bought my self a newer one. Now we have two in the driveway, and sort of looks like a dealer lot. Anyway, they quit making these so getting it now while the getting is good seemed a great idea to me. This one is even fancier with running boards and tow package and overhang over front windows to keep out the rain. Looks great, runs well, no problems and I expect to keep it for years. Pretty easy to find in a parking lot too.
Purchased a new car
Uses car for Just getting around
Does recommend this car
---
First Honda won't be the last LOL
by Big Dog 92 from Clermont Fl | November 10, 2013
Purchased a 09 element about a month ago. So far has been a fun car or truck to own no one is sure if its a car or truck . This vehicle is a real change from my 05 Magnum rt. Probably biggest thing to get used to it doesn't have 400+ hp.But we new that before our purchase. For the good it saves me around 40 dollars a week in gas. Very easy to park zip around town. The element has lots of cargo room .We went camping and drove on dirt trails and lots of sand did a great job and its a two wheel drive .All in all its very function able and fits our needs well.Good little car. Or toaster as my friends call it.
Purchased a new car
Uses car for Commuting
Does recommend this car
---
Love it and Looking for Another
by Performance and dependable/reliable is a Must! from sacramento,ca | January 19, 2013
Had an 03 4WD Element and now on my second one which 09 is superior. Use for skiing,cycling,backpacking,camping,traveling around the country and all over town. This EX is all you need wether dressed up or going to the beach. Love the sound system,seats and leg/shoulder room. So good that my girlfriend now wants one too. The Michelin LTX tires make a big plus diference. If you are considering get the 09,10 or 11 4WD EX as they are better overall than previous years.
Purchased a new car
Uses car for Having fun
Does recommend this car
---
Finally!
by Element Lover from Nipomo, CA | April 16, 2012
I have wanted an Element for years, but didn't need a new vehicle. When the time came to look for a new car, there was only one I wanted. I did look at other similar vehicles when people suggested them, but the Element has two features that fit my lifestyle: rubber floors and removable back seats. A lot of dirt (kids, plants, dogs) makes it way in and out of my vehicle, so the rubber floors have been great. Just a quick sweep and all is good again. I have a young child, whom is with me most of the time, so I must have a back seat. I tend to acquire a lot of furniture, so having a vehicle where one seat can be taken out or folded up to the side, while the other seat stays put, gives me the freedom to carry/haul a lot of things without having to worry about dropping the kid off somewhere first. As for the other stuff: I think it looks really cool, inside and out. I get tons of compliments on it. Gas mileage isn't bad, even with 4WD, especially considering it falls into the SUV category. And it is a Honda, super reliable, I haven't had a single problem to date with anything. It has a lot more room inside than you would think, fits my 6ft 5in boyfriend just fine. I think the only downfall is the seating: you have 4 seats, but can squeeze 5 if needed. I have a small family, usually just 2 of us in the car, so it is great for me. But if you are shooting for or have a big family, this is not the vehicle for you.
Purchased a new car
Uses car for Just getting around
Does recommend this car
---
So much fun!
by BigLew from Lancaster, PA | March 28, 2012
This vehicle is perfect for the outdoor type person. Those that love to take their pets with them will also enjoy the easy to clean seats and flooring. I just traded my F-150 and have to say it was a very smart move to do so with the gas prices soaring. I'm using less than half the gas of the truck. The Element shifts perfect, handles great with the quick steering, looks: you either love it or hate it, I happen to love the car/Suv. Looking forward to having a long affair with this vehicle. Thanks Honda for another winner. BTW....I also see this as a collector car since Honda no longer makes it.
Purchased a new car
Uses car for Just getting around
Does recommend this car
---
Elements Save You
by Love Elements from Springfield, MO | January 29, 2012
I'll have to tell you my experience with this car. Two days ago I was driving my Element when a guy ran a red light and t-boned my driver side at 50 mph. The Element saved my life. The curtain airbags saved my life. I will be buying another Element as soon as the insurance companies are done settling. It is an amazing car that I never took the shop once, except for oil changes while I owned it. Safe, dependable and funky. Buy it. You wo't be dissappointed.....but you may be hard to find one now that they are discontinued....better hurry!
Purchased a new car
Uses car for Work
Does recommend this car
---
Got it for my dogs, we all love it.
by Dog Person from Chicago, IL | January 19, 2012
When the Element first came put, I thought they were kind of ugly. My opinion has obviously changed since then, and it's the boxy design (along with the clamshell doors, washability, AWD and price) that has now attracted me. It's perfect for my dogs in regards to being easy to clean and having a lot cargo space. I love the way the rear seats can be completely removed and the inside can literally be hosed out. The rear passenger door design is perfect for older, aging dogs, as it's not a huge step and the door opens wide enough for easy entrance. I love it! I loved my Xterra, and there was nothing wrong with it, but I felt my hand was pressured into getting a newer car before my beloved Xterra's time because of Honda's stupid decision to discontinue the Element. I hope they bring it back, as I can see me eventually wanting a newer one down the line.
Purchased a new car
Uses car for Just getting around
Does recommend this car
---
GREAT car value
by Rockin' my Element from North Carolina | August 17, 2011
I have owned a BMW 540I, three Dodge RAMS and various other vehicles. The Honda Element by far is just a perfect little vehicle. A bit of road niose that can be helped out with a set Michelin tires. Do your general maintenance and it will go for over 200,000 miles.
Purchased a new car
Uses car for Commuting
Does recommend this car
---
Element
by halcal from Vancouver Island, BC | December 8, 2010
We researched this vehicle for a long time, when we came to buy our particular vehicle we didn't even need to test drive it. We love it so much, we are thinking of selling our van and buying another Element.
Purchased a new car
Uses car for Transporting family
Does recommend this car
---
People Who Viewed this Car Also Viewed
Select up to three models to compare with the 2009 Honda Element.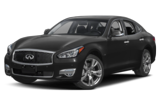 2016 Infiniti Q70
Starting MSRP
$49,850–$65,350
Compare
2016 Infiniti Q50 Hybrid
Starting MSRP
$47,050–$49,050
Compare
2016 Lexus GS 200t
Starting MSRP
$45,615–$45,615
Compare
2017 Dodge Journey
Starting MSRP
$21,145–$33,845
Compare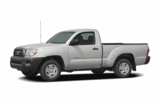 2007 Toyota Tacoma
Asking Price Range
$8,528–$23,844
Compare
2017 Toyota Corolla
Starting MSRP
$18,500–$22,680
Compare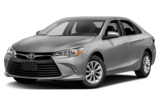 2017 Toyota Camry
Starting MSRP
$23,070–$31,370
Compare
Featured Services for this Honda Element