Average Ratings
---
10 out of 11 people recommended this car.
---
Toaster heaven
by Sacramennah from Northern California | August 7, 2014
I was in need of a spacious hauler but not enamored with another cab-over pickup. The Element is just quirky enough and big enough to meet my needs for photography, camping & cycling. Small enough to park, fit in garage and fill with gas - plus Honda dead-on reliability. What's not to like?
Purchased a new car
Uses car for Outdoor sports (hiking, cycling, etc.)
Does recommend this car
---
A great car for the pet enthusiast
by Dogs R Us from Winston Salem, NC | June 25, 2014
I needed a car that my arthritic and aging dogs could get in and out of without being lifted. I also wanted one that wouldn't require me to spend hours cleaning the dog hair out of the carpet and off the seats. This 2010 Honda Element was the perfect choice. Now the dogs can accompany me on errands and the hair brushes right off of everything. It isn't luxurious, but it is very utilitarian. The only negatives I have found are that when the back seats are up,there are big blind spots and the back seat windows hinge out instead of going down. Jim Scott at Honda Cars of Rock Hill was a great salesman to work with.
Purchased a new car
Uses car for Having fun
Does recommend this car
---
Just OK
by jk from Golden,CO | July 31, 2012
If you are looking for a bare-bones basic vehicle, it gets no more basic than this. If you are coming from a vehicle that is newer than say 2000, you may be disappointed in its lack of features. I am hoping this will make this vehicle fairly dependable since there are fewer things to break. Also, if you are looking for a vehicle which can get you more than 300 miles per tank (the tank capacity is about 12 gallons) look elsewhere. I am getting about 25 mpg on highway driving.
Purchased a new car
Uses car for Outdoor sports (hiking, cycling, etc.)
Does not recommend this car
---
A good all around vehicle
by retired coal miner from Salt Lake City, UT | March 12, 2012
I bought this car after a lot of deliberation and investigation. My only complaint is it is a little short on horsepower. The car has consistently averaged 21 mpg in town and 28-31 mpg at interstate speeds. It is a great vehicle to haul kids to school and animals to the vet. Cleanup is a snap
Purchased a new car
Uses car for Transporting family
Does recommend this car
---
love the element
by Glow from Olathe KS | February 20, 2012
Got the listing from Cars.com. Saw the car that afternoon and purchased it that evening. It was and still is one of the best deals for an Element. Love the car and the bright orange is really now my favorite color. It commands respect (or "oh my god, look at the orange car) from everyone.
Purchased a new car
Uses car for Commuting
Does recommend this car
---
Love the Element!
by 2 Dogs from Charlotte, NC | January 23, 2012
We have 2 large dogs that travel with us which makes the Element perfect. Sad they quit making them.
Purchased a new car
Uses car for Just getting around
Does recommend this car
---
I'm in my own Element, for the third time!
by Maddog from East Aurora, NY | October 26, 2010
Just purchased my 3rd Element! Love this vehicle! I bought a 2003 EX (which I still own after 120K miles), purchased another 2005 (used) at a great price, drove it for 40K miles and TRADED it in on this 2010 EX. It was a deal I couldn't refuse, HIGH trade in value, good deal on the 2010. My 2005 LX (was Honda certified with 76K miles on it) stayed on the dealer lot for about a week befor it joined another happy owner. These vehicles NEVER let me down, typical maintenance efforts provide a reliable, useful (the carrying capacity and adaptability of this truck is great), and FUN vehicle. I hope they continue this line in 2011! Sure would hate to not be able to eventually get Element #4!
Purchased a new car
Uses car for Just getting around
Does recommend this car
---
Love this vehicle!
by In My Element from Athens, GA | October 9, 2010
When we had our first child, we wanted a bigger car. I had been driving a Corolla for 10 years. The Element attracted my attention because of its interior convertibility with the rear seats (can turn it into almost a cargo mini-van), the vast amount of leg room in the back seats, the hose-it-out factor, and the stylishness. The car has exceeded my expectations on every level. I have been able to haul just about anything in the Element that I would have needed a truck for otherwise. It's been perfect for family trips and hauling all the gear that goes with a baby. It's a comfortable fit for me (5'9"), and I like the distance from the windshield. Feels very roomy. Highly recommended!
Purchased a new car
Uses car for Transporting family
Does recommend this car
---
Pretty decent car for the money
by LoveElements from | August 5, 2010
We are on our second Element. The first was a 2006 EX, the second a 2010 EX. The exterior design hasn't changed much other than a few minor tweaks to the front grill/headlight area. Overall the car is nice, but there are a couple things we didn't like about it. First, no color matching door handles. On our 2006, the EX model had door handles to match the color of the body paint (the LX had black plastic handles). On the 2010, the door handles are black plastic on the EX (and also on the LX). One thing we really don't like is the performance of the engine. I believe this model is a 5 speed automatic, with our previous being a 4 speed automatic. The 5 speed constantly shifts up and down on even moderately hilly roads. Going up a decent hill, the vehicle actually has to shift to 3rd gear just to maintain speed. To accelerate, it shifts down to second. It makes for an unenjoyable journey on hilly roads. One last thing we didn't like - the interior color. As with most Hondas, the interior only comes in one color. Our 2006 model had a nice dark grey interior. The 2010 has a very light grey ("titanium") which in and of itself isn't bad, but with two dogs, it isn't the best option for us. Plus, it doesn't go with the outside color of the car. OK, one more thing we didn't really like - my wife really wanted a green car, but the color was not available for 2010. Even with all the things about we didn't like, there are many things we do like. The car is roomy on the inside - much more so than it looks. It is great for hauling the dogs around, and there is plenty of room for 4 people plus a bunch of stuff. We are hoping some of the small things get worked out for future models, but most likely we would buy another one.
Purchased a new car
Uses car for N/A
Does recommend this car
---
Best value for the money. AWD, practical
by KEKC from Edem Prairie, MN | July 24, 2010
My wife's car. Bought new for under $2300 (EX 2007 model). Stylish, stands out. VERY practical. Reliable, huge cargo space. Plastic floor. Premium stereo with a subwoofer - YUM! No problems for the first 3 years. Sporty handling, although will not accelerate very fast. You can load a lot into it. VERY satisfied. Will buy another one for myself. CONS: front pillars a little too wide - not a problem, just takes some time to get used to.
Purchased a new car
Uses car for Commuting
Does recommend this car
---
People Who Viewed this Car Also Viewed
Select up to three models to compare with the 2010 Honda Element.
2014 Honda Insight
Asking Price Range
$10,861–$18,897
Compare
2017 Volkswagen Golf SportWagen
Starting MSRP
$21,580–$29,970
Compare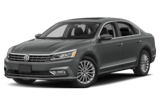 2017 Volkswagen Passat
Starting MSRP
$22,440–$33,995
Compare
2017 Honda Civic
Starting MSRP
$19,700–$25,300
Compare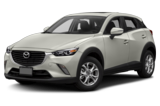 2017 Mazda CX-3
Starting MSRP
$19,960–$26,240
Compare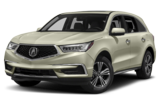 2017 Acura MDX
Starting MSRP
$43,950–$58,400
Compare
Featured Services for this Honda Element