Average Ratings
---
40 out of 44 people recommended this car.
---
Best car I've ever owned
by red fit from St. Joseph MI | June 4, 2015
I love my Fit...5 speed sport version. The only challenge was getting tires for it...the sport edition has bigger tires. I love its' reliability, the way it handles, the interior, and its' maintenance record. No problems. I'd buy it all over again.
Purchased a new car
Uses car for Just getting around
Does recommend this car
---
Extremely Practical and Reliable
by thenilerivr from Kansas City, MO | October 21, 2014
This is a great little car. I have had it four years and had no major issues. It gets pretty good gas mileage and still fits a lot of stuff. Road trips with the dog and camping gear still work great. I added a roof top box for long trips. I would recommend this car for anyone look for a good car for the money.
Purchased a new car
Uses car for Transporting family
Does recommend this car
---
SAVED ME = )
by M Costa from Massachusetts | June 27, 2014
I decided to get the 2010 Honda Fit while I was in high school, having read that it was a reliable and fuel efficient. I have been using it to commute to and from college which is about an hour and a half to and from. The week long commute to my college also included work on the weekends. I would only have to get gas only once a week! Occasionally twice a week. This car is great on gas and is a safe car to drive. One day I was driving back home during the winter time, the roads had a thin layer of slush. I was approaching an exit with two lanes, suddenly a car on the lane next to decided last second to pass me. The car slowed down as soon as it passed me and I could not stop due to the slush on the road. I did not want to hit the car so I turned my car towards the guard rails near me. The snow piled up on the side along the guard rail acted as a ramp, my Fit went up this "ramp." My car then flipped over, where I was upside down, then came back upright and spun out of control hitting the guard raid every time it spun. I barley had a scratch from this major accident but sadly my Fit was totaled. I knew that wearing my seat belt played a large part in keeping me safe but I also feel that this car truly kept me from seriously injuring myself. When my car came to a stop after the crash I noticed that there were air bags all around me and that the only scratches I had were from my airbags and seat belt, my front window miraculously did not shatter. I would recommend this car to anyone, it is safe, reliable, and fuel efficient. ONLY con is that it does not drive well in the snow.
Purchased a new car
Uses car for Commuting
Does recommend this car
---
Reliable and Cute
by Barney's Daughter from North of Denver, Colorado | December 5, 2013
My main reason for buying this car was I needed something higher off the ground and easier to get in and out of. My terrific, beloved 2001 Saturn was painfully low on my old joints. Bought the 2010 Fit Sport with 28,000 miles (light blue) in November. I'm really enjoying my cute new car: great gas mileage, and you won't believe what I can fit inside! Getting 30+ mpg in town and 40 on the highway. Love the lift up back seats for toting around taller things like plants, love the fold down for travel and trips to IKEA and Home Depot. Tunes are super important to me, and the sound system in this car is much nicer than I would have expected, with good speakers and nice-to-have extras. This car pulls up mountain passes easily and jumps onto the freeway without any hesitation--it has great pickup for a small car. It's also fantastic in snow and ice--sticks to the road and is easy to handle. The interior is a bit on the cheapy side, but it's comfortable even on long drives, and it's easy to keep clean. Overall, this car is fun and efficient to drive, has a "cute" appearance, and handles very well in any weather. I recommend the Honda Fit Sport to anyone who is looking for good, reliable and economical transportation, that is bigger on the inside than it is on the outside. It handles great in snow, and the bonuses include good looks and great sound.
Purchased a new car
Uses car for Just getting around
Does recommend this car
---
I loved this car
by FIT was a great Fit for me! from Farmington Hills, MI | August 18, 2013
The Honda FIT is a marvelous automobile. The only reason I traded it in my 2010 Honda FIT was because the 2013 Honda FIT, also in my favorite color, became available as my three year lease was coming to a close. The storage area with the back seats down was huge. It carried a lot of stuff when I needed it. Reliable, comfortable, and easy to drive. Considered a compact car, I could drive in narrow roads and park where other cars couldn't. I loved this car enough to lease another FIT. Get this vehicle while its still available. You won't regret it.
Purchased a new car
Uses car for Just getting around
Does recommend this car
---
Who Knew an Econobox Would Be My Dream Car?
by Malikona from Lexington, KY | March 26, 2013
I got my new, black, 2010 Fit Sport after the 2011 model was released, it was a previous year holdover which saved me a few bucks (but cost me the standard vehicle stability control, which was disappointing). I love cars and performance cars in particular, but I had been longing for this particular vehicle since the redesign. I just love the way it looks, believe it or not, (even the previous design), and the combination of a small package with great space and a fun ride were too much to pass up at the price point. The car's best feature is the cargo space and versatility. It looks tiny from the outside, but open the door and it feels like you're climbing into a small SUV or a crossover. I usually keep the rear seats folded down, and it's like I have my own little cargo van. I can't imagine actually filling it up with stuff; I can even fit almost any full-size bicycle inside without taking off either of the wheels. Other features I like: the sound system (great quality and volume with automatic highway adjustment), dual glove boxes, comfortable seats and nice - not fancy - interior trim, adequate performance and very good handling. The car very rarely leaves me wishing for more power, except during short passing zones and when I just wish I could zip up to 100+ for the heck of it. But, that lack of top-end power might just be considered a safety feature to some. Pretty good gas mileage - I typically get 30-33 mpg, with mostly city driving, and I've gotten over 40 mpg on long road trips with a car full of passengers and gear. Things I don't love: the small 10.5ish gallon gas tank leaves me with a typical range of about 325 miles, which sends me to the gas station far more often than I would like for a car with such good fuel economy. I am certain that they sacrificed fuel capacity for the sake of interior space, which is a fair trade. Rear drum brakes are lame, even though I have really never had trouble stopping the car. Just feels a little squishy compared to 4-wheel discs. The paddle shifters are a nice thought, and I would have bought the manual if it was available at the dealer so I figured I would use them often, but I don't. The transmission is not responsive when using them, and I can't imagine any real increase in performance or fuel economy. Some of the interior plastic, especially on the doors, looks and feels a little cheap, but this is a cheap car. I've been expecting to buy a new, higher performance car in the next few years - maybe a Subaru WRX STI or a BMW 128i - and I have driven those and quite a few other comparable cars in recent weeks. Surprisingly though, I've not found anything that I really would rather have as a daily driver, especially since I almost own the Fit outright, and it holds its value so well. I just can't imagine trading in the Fit until it has at least 75000 miles on it, even if I'm able to 'upgrade' sooner. The car is just that good. My suggestion if you are considering a used 2010 Fit with 40 or 50 thousand miles on it; spend a few grand more and buy a new one. You'll get the latest features, a factory warranty, and the car will not cost you that much more than a used one will. Plus you'll reap the benefits of the Fit's excellent retained value yourself, instead of giving it to someone else.
Purchased a new car
Uses car for Commuting
Does recommend this car
---
Surprised with technology and performance
by Fit for fit from Houston | December 31, 2012
The technology in the fit is way more advanced than my 2008 Mercedes CLK350. The a/c and heat is immediate. This little 4 cylinder is quite fast, I zip in and out of anything, anywhere! I wanted the Fit because of the cargo space, I like to cycle and my bike fits perfectly with the rear seats down. I love, love my Fit!
Purchased a new car
Uses car for Having fun
Does recommend this car
---
honda fit sport
by jm from baton rouge | December 17, 2012
30+in town 40 hwy loads of useful space.the best vehicle for the money.Large cargo as a Suv or crossover at 1/2 price
Purchased a new car
Uses car for Commuting
Does recommend this car
---
Great little car
by BPO Car from Modesto, Ca | September 1, 2012
This is a really cool car for the money. Good gas milage, great manuverability, exceptional sound system for the price and fund to drive. I drive a lot and do exterior property inspections. This car allows me to turn on a dime, get my photos and move on. At the same time, has a USB port, so I keep my iphone plugged in and charged while playing itunes through the car stereo.
Purchased a new car
Uses car for Work
Does recommend this car
---
The reliable, not-flashy friend
by FITster from Hudson Valley, NY | July 20, 2012
The FIT has two big things going for it - great gas mileage and amazing interior space. Yes, the back setas flip down and you can fit a bike or even sleep in the back - but what no one tells you is there is great leg room for back seat passengers when the seat is in use. My 6'7" son can sit comfortably - no small feat. Comfort? Eh. Long trips will require a few breaks to stretch - this car isn't about cushy captain's chairs. But if you want a practical vehicle that is called "the musician's car" for a reason, check out the FIT.
Purchased a new car
Uses car for Work
Does recommend this car
---
People Who Viewed this Car Also Viewed
Select up to three models to compare with the 2010 Honda Fit.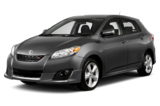 2013 Toyota Matrix
Asking Price Range
$6,350–$17,874
Compare
2012 Toyota FJ Cruiser
Asking Price Range
$24,631–$35,411
Compare
2017 Subaru Forester
Starting MSRP
$22,595–$34,295
Compare
2008 Toyota Tacoma
Asking Price Range
$9,109–$25,125
Compare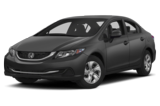 2013 Honda Civic
Asking Price Range
$10,831–$17,923
Compare
2013 Kia Soul
Asking Price Range
$8,346–$15,922
Compare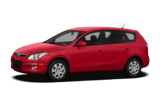 2012 Hyundai Elantra Touring
Asking Price Range
$6,970–$14,698
Compare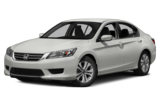 2014 Honda Accord
Asking Price Range
$14,256–$23,580
Compare
2009 Kia Rondo
Asking Price Range
$2,927–$10,471
Compare
Featured Services for this Honda Fit